MAY 23–25, DAVOS, SWITZERLAND
Welcome to

Ukraine House

Davos

The world has watched in horror as Russian soldiers invaded Ukraine, bombed its cities and committed atrocities against its people. Western governments and freedom-loving people all over the world have come together in an unprecedented show of support for Ukraine.

Ukraine House Davos is returning to Davos thanks to the generosity of the Davos community, which graciously provided a venue and services at no charge. It aims to unify and inform the response of the global community to Russia's war on Ukraine. Ukraine House Davos will host dialogue on security, sanctions, humanitarian aid, rebuilding and revitalizing Ukraine, and more.

In its fourth year, Ukraine House Davos is led by Executive Director Alexa Chopivsky and co-organized by Victor Pinchuk Foundation, Western NIS Enterprise Fund, and Horizon Capital. Ukraine House Davos Organizing Committee is comprised of four women who volunteer their efforts to produce this event:
Jaroslawa Johnson, President and CEO of Western NIS Enterprise Fund (WNISEF)
Svitlana Grytsenko of Victor Pinchuk Foundation
Lenna Koszarny, Founding Partner and CEO of Horizon Capital
Alexa Chopivsky, Executive Director of Ukraine House Davos
Centrally located at Promenade 63 in Davos, Switzerland, Ukraine House Davos will open its doors on Monday May 23rd at 12:00 pm through 10 pm on Wednesday May 25th.
Register
Alexa Chopivsky

Executive Director, Ukraine House Davos

Svitlana Grytsenko

Member of the Board, Victor Pinchuk Foundation

Lenna Koszarny

Founding Partner and CEO, Horizon Capital
Ukraine House,
Promenade 59, Davos
email
contact@ukrainehousedavos.com
follow us
Ukraine House Davos is not affiliated with the World Economic Forum.
Deputy Minister for European integration, Ministry of Energy of Ukraine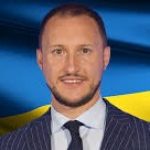 Deputy Minister of Infrastructure of Ukraine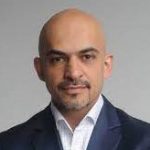 Singer, Volunteer, Representative Ukraine on Eurovision Song Contest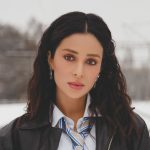 President of the Republic of Moldova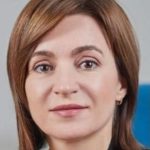 On December 24, 2020, at 48 Maia Sandu was sworn in as the first female President of the Republic of Moldova.
Sandu founded the Action and Solidarity Party (PAS) in May 2016, a political formation she presided until December 2020, resigning after winning the presidential election. From February to June 2019, she acted as a Member of Parliament of the Republic of Moldova.
In June 2019, she was appointed as the Prime Minister of the Republic of Moldova, a position she held until November 2019.
Prior to her political career, Maia Sandu held various positions in the public administration of the Republic of Moldova, both in the Ministry of Economy and Trade and Ministry of Education which she led as Minister between 2012-2015.
Civil service career alternated with the work for the World Bank, both in its office in Chisinau as well as Adviser of the Executive Director of the World Bank in US.
President Sandu holds a Master's degree in public policy from Kennedy School of Public Administration at Harvard University as well as a Master Degree in International Relations from the Moldovan Public Administration Academy and a Bachelor Degree in Management.
United States Senator from Ohio from 2011 to 2023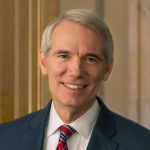 Rob Portman was first elected to the United States Senate in 2010, winning by 18 points.  He was reelected in 2016 by an even more impressive 21 points, winning 84 of Ohio's 88 counties and receiving over 3.1 million votes – the second highest vote total for any elected official in Ohio's history.
Rob has built a reputation in the Senate as a conservative leader who can bring people together to deliver results.  President Trump has signed dozens of Portman's bills into law, including legislation to combat the addiction epidemic, curb human trafficking, help people better save for retirement, and support members of our military and their families.  Rob's leadership was critical to Congress passing the historic tax cuts and tax reform, and his strong and steadfast support publicly and behind the scenes helped send Justices Neil Gorsuch and Brett Kavanaugh to the U.S. Supreme Court.  Rob has an A rating from the NRA and a 100% rating from National Right to Life.
Prior to his service in the Senate, Rob served Ohio and our nation as the Director of the Office of Management and Budget, the United States Trade Representative, and a member of the House of Representatives representing Ohio's diverse, seven-county Second Congressional District.
Rob is a small business owner and grew up in a small business family, where he learned early on the value of hard work, leadership, and fiscal responsibility.  Rob was born and raised in Cincinnati, where he still lives today with his wife Jane and their dog Huckleberry.  Together they have three children: Jed, Will, and Sally.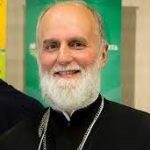 Borys Gudziak is the current Archeparch of the Ukrainian Catholic Archeparchy of Philadelphia. He founded the Institute of Church History and served as the rector and president of the Ukrainian Catholic University. He was previously ordained as a priest, and later a bishop.
Hanna Maliar (Via Video Link)
Deputy Minister of Defense of Ukraine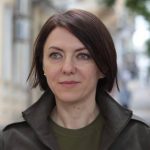 Dara Khosrowshahi (Via Video Link)
CEO, Uber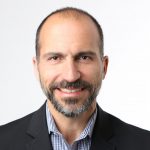 Dara Khosrowshahi is the CEO of Uber, where he has managed the company's business in more than 70 countries around the world since 2017.
Dara was previously CEO of Expedia, which he grew into one of the world's largest online travel companies. A seasoned executive with a background in both engineering and finance, Dara oversaw a number of acquisitions that bolstered Expedia's offerings and aggressively invested in mobile, which now accounts for more than half of Expedia's traffic. He was also beloved by Expedia's employees and named one of the Highest Rated CEOs on Glassdoor. Dara was promoted to Expedia CEO after serving as the Chief Financial Officer of IAC Travel, a division of IAC, which purchased Expedia in 2002 and spun it off in 2005. He was also instrumental in the expansion of IAC's portfolio of travel brands.
Before joining IAC, Dara served as Vice President of Allen & Company and spent a number of years as an analyst. He currently serves on the Board of Directors of Expedia and Catalyst.org and was previously on the board of the New York Times Company. He's a passionate advocate for refugees in crisis around the world, having himself left Iran during the Iranian Revolution at the age of 9.
Dara grew up in Tarrytown, New York, and received his bachelor's degree in engineering from Brown University.
Deputy Minister of Culture and Information Policy of Ukraine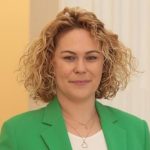 Anastasia joined the Ministry team 1.5 years ago and leads the Digital Transformation. Previously she served as deputy head of Odesa Regional State Administration. For over 15 years before that she has worked within transatlantic corporations and telecommunication companies in Ukrainian, European and Asian markets.
Deputy Minister of Economy of Ukraine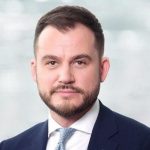 Education:
Higher education at the Institute of International Relations of the Taras Shevchenko National University of Kyiv.
Academic Degree of a Candidate of Economic Sciences in International Economy and Finance and the Master's Degree in International Economic Relations
Work experience:
20 years of experience in the financial sector and investment banking.
He held managerial positions in leading investment organizations, in particular as the Director of the Concorde Capital investment company and one of the heads of the Ukrainian subdivision of the Amstar International Direct Investment Fund headquartered in the USA, whose assets under management amounted to more than $3 billion at the time of his employment. Implemented fundraising projects using such instruments as IPO, private placement, Eurobonds and syndicated financing.
Banking experience includes the signing of more than 30 agreements on interbank lending with leading global financial institutions for a total amount of more than $300 million and the development of the financial and risk controlling system at the Ukrainian branch of HVB Bank, Germany. The total amount of assets in project management experience in various industries exceeds half a billion US dollars.
In June 2021, he was appointed as a freelance adviser to the Minister of Infrastructure of Ukraine.
Participated in the preparation of international loans to Ukravtodor, development of the public-private partnership strategy, preparation and implementation of intergovernmental agreements, negotiations with IFIs regarding the financing of large-scale infrastructure projects in Ukraine.
Co-author of a number of amendments to legislative acts of Ukraine.
On 13 December 2021, by order No. 1651-r, the Cabinet of Ministers of Ukraine appointed Oleksandr Hryban as the Deputy Minister of Economic of Ukraine.
Head of the Servant of the People Parliamentary Faction, Secretary of the National Investment Council of Ukraine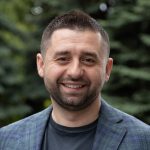 David Arakhamia is a Ukrainian politician, businessman and volunteer of Georgian descent. He is a member of the Servant of the People political party. Arakhamia was elected to the Verkhovna Rada in 2019. In parliament he was elected as his party's faction leader on 29 August 2019.
n 2002, Arakhamia co-founded the IT company 'TempleteMonster', which develops website templates for business and e-commerce. In 2013, the company was sold to a private American fund. The cost of the deal is not known for sure, the Internet contained information about $ 100 million.
In 2014, with the beginning of the Russian aggression against Ukraine, Arakhamia began to volunteer. In August 2014, he was appointed the adviser to the chair of Mykolaiv regional state administration.
In September 2014, Arakhamia was appointed a Commissioner of the Minister of Defense for Procurement.
In 2016, Arakhamia developed a new project – 'Weblium' web platform.
In June-July 2019, Volodymyr Zelensky appointed Arakhamia a member of the Supervisory Board of 'Ukroboronprom' and Secretary of the National Investment Council.
On March 13, 2021, Arahamia headed the political council of the 'Servant of the People' party.
German Galushchenko (Via Video Link)
Minister of Energy of Ukraine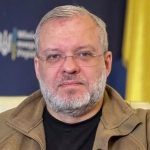 Born in 1973 in Lviv.
In 1995 he graduated from Lviv State University with a degree in law science, specialty – lawyer.
In 1995 Herman Haluschenko got a second higher education. He graduated from the Ukrainian Academy of Foreign Trade with a degree in management of the foreign economic activity, has a master's degree in International Management.
Has a degree of PhD in Law.
From February 1994 to June 1995 he worked as a lawyer of JV "DOMAR Travel and Tours Trans LTD" in Lviv. Later, from June 1995 to April 1996, he was an assistant prosecutor at the Prosecutor's Office of Lviv region.
During the year, from April 1996 to March 1997, Herman Haluschenko served as Attaché, third secretary of the Contractual and Legal Department of the Ministry of Foreign Affairs of Ukraine.
From March 1997 to June 2010 he worked in the Secretariat (Administration) of the President of Ukraine – senior consultant, chief consultant, head of division, deputy head of the Department of the Secretariat (Administration) of the President of Ukraine.
In 2011, he worked for a short period as the chief legal adviser of the SE "State Expert Center "of the Ministry of Health of Ukraine.
From April 2011 to July 2013, he worked in the Ministry of Justice of Ukraine, where he held the positions of Assistant to the Minister of Justice, Head of Department on Court Proceedings of the Ministry of Justice.
In 2013-2014 he worked as an Executive Director on Legal Support of SE NNEGC Energoatom.
Starting From September 1, 2014 – associate professor of private international law chair of the Institute of International Relations of Taras Shevchenko National University of Kyiv.
By the order № 493-p dated March 6, 2020, German Galushchenko was appointed to the position of Vice President of the SE NNEGC "Energoatom".
April 29, 2021 – appointed as Minister of Energy of Ukraine.
Has an honorary title "Honored Lawyer of Ukraine" (2004).
Awarded with the Order of Danylo Halytsky (2009).
Rustem Umerov (Via Video Link)
Chairman, State Property Fund of Ukraine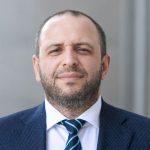 Since September 7, 2022, Rustem Umerov is the Chairman of the State Property Fund of Ukraine. From August 29, 2019 until his appointment to the post, he was a People's Deputy of Ukraine.
He began his career in 2004 at a telecommunications company, holding various management positions. In 2013, he founded the investment company ASTEM and the charity fund ASTEM Foundation:
– ASTEM manages investments in the fields of communications, information technology and infrastructure.
– ASTEM Foundation is one of the donors of the Ukrainian Emerging Leaders program at Stanford University, which aims to train Ukrainian politicians, lawyers, social entrepreneurs, businessmen, and community leaders.
In 2019, he was elected a People's Deputy of Ukraine. While working in the Verkhovna Rada, he headed the Special Temporary Commission for Monitoring the Receipt and Use of International Material and Technical Aid. He was a co-chairman of the Crimea Platform parliamentary association, a member of the Ukrainian negotiating group with the russian federation.
Graduate of the Crimean Boarding School for Gifted Children of the Ministry of Education and Science of the Autonomous Republic of Crimea, Ukraine. He is a Fellow of the Future Leaders Exchange Program (FLEX) of the USA; the Canada-Ukraine Parliamentary Program; the American-Ukrainian Leadership Program; the European Youth Parliament; the AEGEE European Students' Forum; the Forum of the Future Summit and the European Law Students' Association. He has a Bachelor's degree in Economics and a Master's degree in Finance from the National Academy of Management.
Ukrainian musician and public activist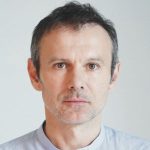 Sviatoslav (Slava) Vakarchuk is the leader and founder of the rock band "Okean Elzy", a social activist with a PhD in theoretical physics.
In 2003 Sviatoslav became an Honorary Ambassador of Culture in Ukraine.
In 2005 he became a Goodwill Ambassador for the United Nations Development Program.
In 2015 Sviatoslav Vakarchuk was declared as the most active Ukrainian philanthropist.
In 2015, Sviatoslav Vakarchuk became a Yale World Fellow. He was the third fellow from Ukraine since the program launched in 2002. The program is designed for mid-career professional with a significant record of achievements. From 2015-2016, Slava gave several lectures and presentations at UC Berkeley, Fordham, Columbia and Harvard.
In fall 2017, Stanford's Center on Democracy, Development and the Rule of Law (CDDRL) invited Mr. Vakarchuk as a visiting scholar.
Slava Vakarchuk is also the founder of "People of the Future" Charity Foundation.  In 2017-2019  the Foundation purchased equipment for Ukrainian hospitals in the Anti-terrorist Operation zone in Ukraine.
With the beginning of the full-scale Russian invasion of Ukraine, he began to travel with speeches to the military at the front and civilians in the centers of immigrants, performed at train stations, city squares, became a volunteer. His foundation helps hospitals in front-line cities, in particular those where are children and adults,  injured during Russian missile attacks, helps civilians in liberated cities and defenders of Ukraine.
Mayor of the City of Zhytomyr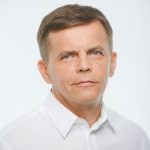 In 2015 Serhii Sukhomlyn was elected as the Mayor of Zhytomyr. From the first days he proved himself as a balanced and purposeful leader who enjoys the respect of his subordinates and citizens, and immediately started implementing programs to develop Zhytomyr.
In 2020, he was re-elected for a second term in the first round with 51,3% of the votes.
During his term, significant expenditures were allocated from the local budget to ensure financial support and development of municipal health care institutions: more than UAH 38 million from the local budget (equipment, PCR laboratory, personal protective equipment and disinfection, hot meals for medical workers). During the active phase of COVID-19, Zhytomyr city hospitals registered up to 300 patients daily. All hospitals in Zhytomyr were provided with oxygen stations. Thanks to the personal standing of Serhii Sukhomlyn, the supply of oxygen was smooth and delay-free.
Zhytomyr actively cooperates with sister cities and partner cities. Since the beginning of the full-scale invasion, Zhytomyr has become a humanitarian hub that not only received aid, but also provided logistics for the delivery of humanitarian aid to the de-occupied and most war-affected cities. In March and April, Zhytomyr residents in need received food packages and hygiene products.
Today Zhytomyr actively helps the de-occupied cities. In particular, Mykolaiv, Kupiansk, Shevchenkove received generators, water purification systems, food, warm clothes. The cooperation continues to this day.
Serhii Sukhomlyn is a demanding and unflinching leader; his team and the public treat him with respect, he is well regarded among colleagues and residents of Zhytomyr community.
For conscientious work, significant personal contribution to the development of the city of Zhytomyr he was awarded with diplomas of Zhytomyr Regional Council and Zhytomyr Regional State Administration.
Editor, Foreign Affairs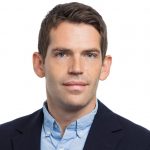 DANIEL KURTZ-PHELAN is Editor of Foreign Affairs and Peter G. Peterson Chair at the Council on Foreign Relations. He previously spent three years as Executive Editor of the magazine and served in the U.S. State Department, including as a member of the Secretary of State's Policy Planning Staff. His narrative history of George Marshall's post­–World War II mission to China, The China Mission, was published by WW Norton in 2018 and named a best book of the year by The Economist and an editor's pick by The New York Times Book Review. His writing has also appeared in publications including The New York Times, The Washington Post, and The Atlantic.
President of Global High Growth Regions, Honeywell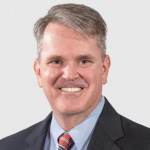 Ben Driggs is President of Global High Growth Regions, with broad responsibilities for leading business across a diverse set of geographies that include China, India and Southeast Asia; Central and Eastern Europe; the Middle East and Central Asia; Africa; and Latin America.
Previously, Ben served as Vice President of Strategic Accounts and Corporate Development, where he played a leadership role for all efforts with 25 of our most important customers. These included major global retailers to oil and gas companies to logistics companies to aerospace manufacturers.
Prior to this role, Ben served in a variety of positions with Honeywell including President, Aerospace Aftermarket; Latin America President; Vice President, Airlines; Vice President, Aerospace Asia Pacific; and Vice President, Propulsion Engines.
Before joining Honeywell, Ben was an associate principal with the consulting firm McKinsey & Company in Los Angeles, working in the industrial practice. Ben holds a master's degree from Oxford University, where he was a Swanson Scholar and a bachelor's degree from the University of Arizona, where he was also student body president and a Flinn Scholar. He is fluent in Spanish and Portuguese as well as English.
Editor in Chief and Executive Chairman, TIME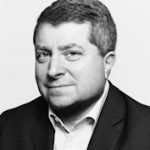 Edward Felsenthal is the Editor in Chief and Executive Chairman of TIME. He is TIME's 18th top editor since its founding in 1923 and led the organization as Editor in Chief and Chief Executive Officer from 2018 to 2022. Under Felsenthal's leadership, TIME has grown from a magazine and website into a global media company with a vastly expanded suite of products and platforms, returned to growth with its highest year-over-year revenue increases in well over a decade, and increased the impact, relevance and reach of its world-class journalism.
Today, in addition to its iconic magazine and digital platforms reaching 100 million people around the world, TIME includes an Emmy-award winning film and television division TIME Studios, a fast-growing global live events business built around its TIME100 and Person of
the Year franchises, an industry-leading web3 division, an award-winning branded content studio, the website-building platform TIME Sites, and the sustainability and climate-action platform CO2.com, and more. In 2022, Felsenthal was named one of Most Powerful People
in Media by The Hollywood Reporter.
Felsenthal joined TIME in April 2013 as editor of TIME digital, and led a major expansion of TIME's digital footprint, including the establishment of a 24/7 newsroom and video operation. During that time, TIME's audience tripled, with monthly video streams exceeding
100 million across platforms and social media followers exceeding 50 million.
In 2016, Felsenthal was named Group Digital Director of News and Lifestyle at Time Inc., a role in which he led digital content and growth across a dozen titles, including TIME, Health, MONEY, Real Simple, Southern Living, Travel & Leisure and Food & Wine.
Felsenthal began his career at The Wall Street Journal, rising to deputy managing editor in 2005 and serving as the founding editor of Personal Journal, where he led coverage that won two Pulitzer Prizes. Earlier in his career, he covered the U.S. Supreme Court in
the Journal's Washington bureau.
In 2008, he was the founding executive editor of The Daily Beast, a role in which he built and managed a digital newsroom that quickly grew from a startup to a nationally known brand.
A native of Memphis, Felsenthal graduated from Princeton University. He has a J.D. from Harvard Law School and a master's in law and diplomacy from the Fletcher School at Tufts. He is admitted to the bar in the District of Columbia and Tennessee.
United24 Coordinator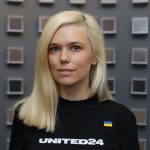 Yaroslava Gres is a Ukrainian public figure, journalist, entrepreneur and philanthropist.
Head of the "Corruption Park" for the European Union Anti-Corruption Initiative in Ukraine. Curator of the "Museum of News in Ukraine". Co-founder of the "Gres Todorchuk PR" agency.
She was the world's youngest editor of the Hello! magazine. In 2018, she was included in the rating of "100 most influential women in Ukraine" by Focus magazine.
Andriy Shevchenko (Via Video Link)
Ukrainian football player, United24 Ambassador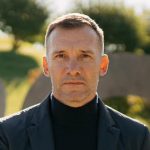 Andriy Shevchenko, is a Ukrainian football manager, a former professional football player and a former politician. Shevchenko played as a striker for Dynamo Kyiv, AC Milan, Chelsea and the Ukraine national team. He was head coach of Serie A club Genoa. Shevchenko became the Vice President of the National Olympic Committee of Ukraine on 17 November 2022.
Shevchenko is considered one of the most lethal strikers to ever play the game. He is ranked as the seventh top goalscorer in all European competitions with 67 goals. With a tally of 175 goals scored for Milan, he is the second most prolific player in the history of the club, and is also the all-time top scorer of the Derby della Madonnina (the derby between Milan and their local rivals Inter Milan) with 14 goals. Furthermore, he is the all-time top scorer for the Ukrainian national team with 48 goals.
Shevchenko's career has been highlighted by many awards, the most prestigious of which was the Ballon d'Or in 2004 (becoming the third Ukrainian, after Oleg Blokhin and Igor Belanov, to receive it). He won the UEFA Champions League in 2003 with Milan, and he has also won various league and cup titles in Ukraine, Italy and England. He was also a Champions League runner-up in 2005 and 2008. He was named in the FIFA World XI for 2005. In 2004, he was named as one of the Top 100 greatest living footballers as part of FIFA's 100th anniversary celebration.
In his international career, the striker led Ukraine as captain to the quarter-finals in their first ever FIFA World Cup appearance in 2006, and also took part at UEFA Euro 2012 on home soil.
He returned to football in 2016, as assistant coach of the Ukraine national team February to July, at the time led by Mykhaylo Fomenko. In July 2016, Shevchenko was appointed Ukraine's head coach, and led the nation to the quarter-finals at UEFA Euro 2020.
American astronaut, United24 Ambassador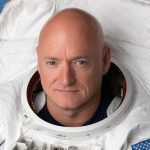 Scott Joseph Kelly is an American engineer, retired astronaut, and naval aviator. A veteran of four space flights, Kelly commanded the International Space Station (ISS) on Expeditions 26, 45, and 46.
Kelly's first spaceflight was as pilot of Space Shuttle Discovery during STS-103 in December 1999. This was the third servicing mission to the Hubble Space Telescope, and lasted for just under eight days. Kelly's second spaceflight was as mission commander of STS-118, a 12-day Space Shuttle mission to the ISS in August 2007. Kelly's third spaceflight was as a crewmember on Expedition 25/26 on the ISS. He arrived at the ISS aboard Soyuz TMA-01M on October 9, 2010, and served as a flight engineer until he took over command of the station on November 25, 2010, at the start of Expedition 26. Expedition 26 ended on March 16, 2011, with the departure of Soyuz TMA-01M.
In November 2012, Kelly and Russian cosmonaut Mikhail Kornienko were selected for a year-long mission to the ISS. Their year in space began with the launch of Soyuz TMA-16M on March 27, 2015, and they remained on the station for Expeditions 43, 44, 45, and 46. The mission ended on March 1, 2016, with the departure of Soyuz TMA-18M from the station.
Kelly retired from NASA on April 1, 2016. His identical twin brother, Mark Kelly, is also a retired astronaut, and the junior U.S. senator from Arizona.
World News Editor, Financial Times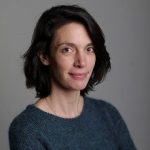 Anne-Sylvaine Chassany is the Financial Times' world news editor, overseeing coverage of politics and the economy from the foreign bureaus. Prior to this role, she was the FT's Paris bureau chief and the FT's global private equity correspondent. Before joining the FT in 2012, she worked for Bloomberg News and Dow Jones/The Wall Street Journal in Paris and London, reporting on mergers and acquisitions, energy and European financial institutions.
A graduate of French business school HEC and a former associate at Paribas in Paris and New York, she won the 'OneToWatch' award from The Work Foundation's WorkWorld Media Awards in 2006 for 'Heat builds on Mittal to improve safety and wages' following a reporting trip to Kazakhstan. She is the co-author of 'Enron, la faillite qui ébranla l'Amérique,' published in 2003.
Executive Director, Ukrainian Institute for the Future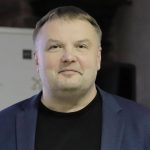 Director, CEE & Transatlantic Public Policy, Google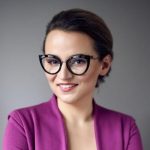 Director, CEE & Transatlantic Public Policy. Marta joined Google in 2012. She leads the Public Policy & Government Relations Team in Central and Eastern Europe and Transatlantic Relations for Google Europe. Previously she was responsible for privacy & security policies in Europe, Middle East and Africa.
Marta is an Atlantic Council Millennium Fellow. Graduate of the University of Cambridge and the University of Warsaw.
Director for Public Policy, Opportunity Territories, EMEA, Netflix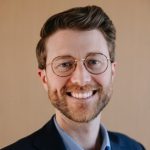 He is based in Amsterdam. In this capacity, Alex engages with stakeholders in the audiovisual industry—including representatives of the public, private, and non-profit sectors—in a wide range of territories, in support of their efforts to promote vibrant and sustainable creative ecosystems. Prior to moving to Amsterdam in 2020, Alex was based in Netflix's Asia-Pacific headquarters in Singapore. Before joining Netflix four years ago, Alex worked on technology policy matters for Google in the United States and in South & Southeast Asia. He has also worked in educational and not-for-profit organizations in Kazakhstan and Tajikistan. Alex completed his undergraduate studies at Georgetown University and obtained a Master's Degree from Princeton University.
President of Estonia (2016-2021), United Nations Secretary – General's Global Advocate for Every Woman Every Child, YES Board Member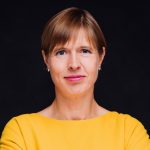 Kersti Kaljulaid served as the President of the Republic of Estonia from 2016-2021. During her time in office, she made her presence felt in both her homeland and the international arena.
Previously she had been serving as a Member of the European Court of Auditors, advising Prime Minister Mart Laar and holding different top level positions in energy, investment banking and telecom sector. Genetic engineer and economist by education, she has been a member of the Supervisory Board of the Estonian Genome Center and the Council Chair of the University of Tartu from 2012 to 2016.
In summer 2021, UN Secretary-General Antonio Guterres appointed President Kaljulaid to the position of Global Advocate for the 'Every Woman Every Child' strategy on the health and well-being of women, children and adolescents around the world for the next two years. She was also the first Estonian to be featured in the Forbes World's 100 Most Powerful Women.
Kersti Kaljulaid has become a sought-after speaker at high-level forums on digital, security and foreign-policy topics and more broadly for analysing and interpreting societal and economic change.
President Kaljulaid is a vocal advocate of human rights, rule of law, freedom of speech and democracy. One of the principles in the office of president has been the one she set out upon her inauguration: "I am never silent when our security is in question, when our freedoms are at stake or when those weaker than us are treated unjustly."
Executive Director of the United Nations World Food Programme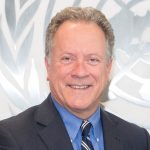 As Executive Director of the World Food Programme, David Beasley continues his life's work bridging political, religious and ethnic boundaries to champion economic development and education. At WFP, Mr. Beasley is putting to use four decades of leadership and communications skills to mobilise more financial support and public awareness for the global fight against hunger.
Editor-in-Chief, The Economist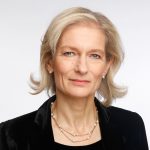 Zanny Minton Beddoes is the Editor-in-Chief of The Economist. She is a renowned global economics expert, sought-after for her authoritative perspectives on the world economy. She previously worked at the IMF, and as an adviser to the Minister of Finance in Poland.
Ukrainian tennis player, Ambassador of United24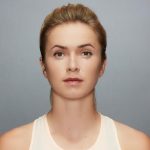 Elina Svitolina is a Ukrainian tennis player, former world No. 3 who has set many national records. She has won 16 WTA tournaments including WTA Finals 2018 and Ukraine's first ever Olympic medal in tennis at the Tokyo 2020 Olympic games.
In 2019 Elina founded her Charitable Foundation in Ukraine with the main task to support young talents and develop tennis/sport in Ukraine. In 2022 at the invitation of the president Zelenskiy, Elina Svitolina became an ambassador of the fundraising platform United24.
Major General Kyrylo Budanov (Via Video Link)
Chief of the Defence Intelligence of Ukraine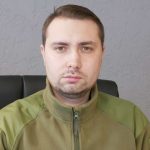 Major General Kyrylo Budanov
Chief of the Defence Intelligence of Ukraine.
Since 2014, he has been taking part in the russo-Ukrainian war. He has been wounded several times. He has performed special tasks, the information about which is classified. He is full Cavalier of the Order "For Courage".
A number of successful combat operations against the russian occupation forces were carried out under the direct leadership of Kyrylo Budanov. In particular, supply of ammunition, delivery of food, and evacuation of wounded servicemen from Mariupol surrounded by the enemy and liberation of Zmiyinyi Island from the invaders. In September 2022, Kyrylo Budanov took part in the operation on the largest POWs exchange between Ukraine and russia, when 215 Ukrainian defenders, including more than 100 warriors and commanders of "Azov" regiment, returned home.
Chairman & Chief Visionary Officer, Information Systems Security Partners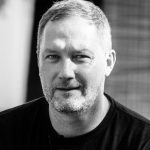 Oleh Derevianko is a visionary business and social entrepreneur.
He is the Co-founder, Chairman, and Chief Vision Officer of ISSP, a private international cybersecurity company founded in 2008 in Ukraine and currently operating globally while remaining a leader of the Ukrainian cybersecurity industry.
ISSP acted as the first responder to and investigator of many of the most sophisticated cyberattacks in history and was named by WIRED as 'the go-to firm for victims of Ukraine's cyberwar'.
Before founding ISSP, Oleh worked as CEO and Board Member in Ukrainian and international companies. In 2015-2016, Oleh Derevianko served as Deputy Minister and Chief of Staff at the Ministry of Education and Science of Ukraine. As cybersecurity expert Oleh has presented at MIT, Stanford, Texas A&M, The Atlantic Council, The Aspen Institute, the NATO-Ukraine Platform on Countering Hybrid Warfare, many impactful international cybersecurity events, and has been referenced in two bestselling books on cybersecurity.
Director, Ukrainian Initiatives, Temerty Foundation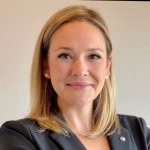 Krystina Waler is the Director of Ukrainian Initiatives at the Temerty Foundation. Most recently, Krystina was the Executive Director of Help Us Help Charity, an organization that helps venerable children and veterans across Ukraine.
She has lived and worked in Ukraine for various periods since 2005. Throughout this time, she has been involved in many humanitarian efforts there. Most notably, from 2014-2018, Krystina worked with the Canada-Ukraine Foundation, Sunnybrook Health Sciences Centre and the Ministry of Defence of Ukraine to coordinate and execute surgical missions that operated on Ukrainians who sustained traumatic facial and upper extremity injuries while fighting for Ukraine's sovereignty in Eastern Ukraine and Crimea. This initiative saw Canadian and Ukrainian medical professionals work together to reconstruct the bodies of hundreds of defenders of Ukraine and continues to this day.
In Canada, she has served as a member of the board of directors for the Children of Chornobyl Fund, the Ukrainian Canadian Congress – National, and the Canada-Ukraine Foundation among others.
Krystina holds a Master of Science degree from the University of Toronto. In 2019 and 2021, Krystina was a candidate in the federal election in St. Catharines, Canada. She is passionate about supporting a free Ukraine and the uniting the global efforts to support Ukraine.
Volunteer, Chairman of the Board, Charitable Organization «KOLO»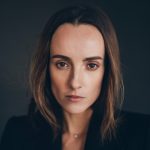 Chairman of the Charity Foundation «KOLO» in 2014-2017 and from 2019 to the present. Before a full-scale war, the foundation works in the areas of education, culture and medicine.
From February 24, 2022 аreas of activity were changed in accordance with the needs of wartime. During the war, the Foundation, together with the volunteer community, transferred more than 1,500 tons of humanitarian aid, more than 74,000 food kits were transferred in the Mykolaiv, Zaporizhzhya, Odesa, and Dnipropetrovsk regions. More than 2,500+ received evacuation assistance to Western Ukraine, 1,786 children and 945 guardians and accompanying persons were evacuated to Turkey as part of the "Childhood without War" project together with guardians.
In the medical direction: more than 35 ambulances were purchased, more than 200 pieces of medical equipment and consumables (anesthesia stations, ventilators, patient monitors, ultrasound machines and for the treatment of wounds with negative pressure (vacuum wound therapy, etc.) were transferred for more than 30 hospitals.
More than 40 institutions of the social sphere and educational institutions received generators of various capacities.
During the full-scale invasion, more than 150 cars, 10 tons of protective equipment and equipment, and 55 generators were transferred to the needs of the Armed Forces. More than 500 trainees from the Armed Forces have already completed training at the UAV control school, and 550 drones have been handed over.
Despite the military actions, the foundation implements projects for the preservation of cultural heritage and popularization of Ukrainian culture.
On December 9, 2022 was awarded with award of the President of Ukraine – "Golden Heart" .
CEO and Board Member at Parimatch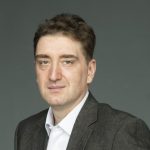 Max Liashko is a CEO and Member of the Supervisory Board at Parimatch. As a top-manager and shareholder of an international sports betting major – born in Ukraine in 1994 – he utilizes his vast experience and unique skillset to steer the company's dynamic growth and strategic restructuring, ensuring consistency of the company's philosophy and sustainability of its vision globally.
Oleksii Reznikov (Via Video Link)
Minister of Defense of Ukraine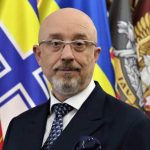 Oleksii Reznikov is a Ukrainian lawyer and politician who has served as the Minister of Defence of Ukraine since 4 November 2021.
Reznikov previously has served in several other positions in the government of Ukraine; Deputy Prime Minister, Minister for Reintegration of the Temporarily Occupied Territories of Ukraine, deputy head of the Kyiv City State Administration from 2016 to 2018, and deputy mayor-secretary of the Kyiv City Council from June 2014 to December 2015. Reznikov also served as Head of Ukraine's National delegation in Congress of Local and Regional Authorities of the Council of Europe from 2015 to 2016, and was chosen by President Volodymyr Zelensky on 5 May 2020 to represent Ukraine in the working political subgroup at the Trilateral Contact Group regarding a settlement to the War in Donbas.
Chief Executive Officer, NJSC "Naftogaz of Ukraine"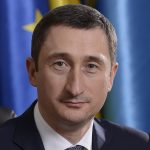 Oleksiy Chernyshov is a Ukrainian entrepreneur and politician, Head of the Executive Board of National Joint Stock Company "Naftogaz of Ukraine" since November 2022, Minister for Communities and Territories Development from March 2020 to November 2022.
Oleksiy Chernyshov did his undergraduate studies at Kharkiv University of Humanities "People's Ukrainian Academy", receiving a degree in Economics in 1999. He then proceeded to Yaroslav Mudryi National Law University to study Law until 2002.
In 1999, he completed a professional course on the standards of the International Project Management Institute at Westinghouse in Pennsylvania.
In the early 2000s, Chernyshov's interest in commercial real estate and development led to the implementation of several successful projects in Kharkiv, after which cooperation with AVEC Concern began. In 2004 Chernyshov – Vice President of the Development, since November 2005 – President of Concern and AVEC Group. From 2008 to 2013 – Chairman of the Supervisory Board of the Concern and the AVEC Group. Chernyshov forms a portfolio of new commercial real estate projects with a total area of 350,000 m². The businessman attracts significant foreign partners working in FDI (foreign direct investments) in commercial real estate development, including UNIQA Real Estate AG, New Century Holdings (NCH), ECE and others.
Oleksandr Kubrakov (Via Video Link)
Deputy Prime Minister for Restoration of Ukraine - Minister for Communities, Territories and Infrastructure Development of Ukraine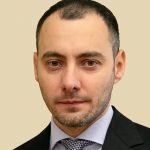 Oleksandr Kubrakov was born in 1982 in the city of Pershotravensk, Dnipropetrovsk region.
Education:
1999-2004 – Vadym Hetman Kyiv National Economic University (specialty – marketing)
Activity:
2003-2004 – Economist at the Marketing Department of the Plastic Cards Department of Joint-Stock Company Commercial Bank "Pravex-Bank"
2004-2006 – Research and Development Manager, P5 Commerce LLC
2006-2007 – CJSC "Kyivstar", Head of Market Monitoring
2007-2009 – JSCB "Finance and Credit", Head of Strategic Marketing
2009-2011 – PJSC "Kyivstar", Head of Fixed Business Marketing Unit
2014-2016 – Director of the Directorate for Management of Transport Infrastructure Projects at the Municipal Enterprise of the Executive Body of the Kyiv City State Administration "Kyiv Investment Agency"
2015-2016 – Ministry of Justice of Ukraine, Head of the Project Office
2016-2019 – Director, Deputy Director of LLC "City for People"
August 2019 – December 2019 – People's Deputy of Ukraine
November 2019 – May 2021 – Chairman of the State Agency of Motor Roads of Ukraine
May 20, 2021, – appointed Minister of Infrastructure of Ukraine
December 1, 2022 – appointed Deputy Prime Minister for Restoration of Ukraine – Minister for Communities, Territories and Infrastructure Development of Ukraine.
Mayor of the City of Mykolaiv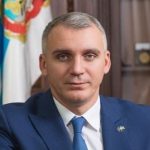 Oleksandr Senkevych was born on February, 4, 1982 in Mykolaiv.
He has two higher educations. In 2004 he graduated from Mykolaiv State University named after Petro Mohyla, and in 2007 – from Educational-scientific complex «Institute for applied system analysis» of the National technical University of Ukraine «Kyiv polytechnical institute».
His labour activity he started on December 2002, while being a lecturer in Mykolaiv branch of the private enterprise «Computer academy «SHAG».
From June, 3, 2005 till November, 2015 he has been working in «Kvadrologic» LLC. First he took up the post of engineer-programmer. From September, 2005 till December, 2006 he was personnel and communal services director. On December 2006 he became the head of «Kvadrologic» LLC. He has been working as the head of this enterprise till November 2015.
In 2014 in order to take an active part in Mykolaiv city life he founded a public organization «Golos gromady».
On November, 24, 2015 he was elected as Mykolaiv City Mayor.
Oleksandr is the youngest mayor of the regional centre of Ukraine. The main his task, as a mayor of a half a million city, is transformation of Mykolaiv into the best city for the citizens' life. In his opinion, it is needed to declare about competitive city ambitions as a relevant player on the world investment market. With the purpose of tasks fulfilment, he introduces new effective standards of the city economy management, including open and rational use of Mykolaiv budget, setting up a system of quality and available services for the city citizens, investments attraction.
Mayor of the City of Kyiv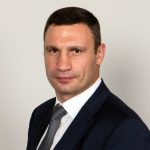 Vitali Volodymyrovych Klitschko is a Ukrainian politician and former professional boxer who serves as mayor of Kyiv and head of the Kyiv City State Administration, having held both offices since June 2014. Klitschko is a former leader of the Petro Poroshenko Bloc and a former Member of the Ukrainian Parliament. He became actively involved in Ukrainian politics in 2005 and combined this with his professional boxing career until his retirement from the sport in 2013.[9][14][15] He holds a Doctoral Degree (Ph.D.) from Kyiv University's Physical Science Department.
As a boxer, Klitschko won multiple world heavyweight championships. He held the World Boxing Organization (WBO) title from 1999 to 2000, the Ring magazine title from 2004 to 2005, and the World Boxing Council (WBC) title twice between 2004 and 2013. Overall, he defeated 15 opponents in world heavyweight title fights,[17][18] and made 12 successful title defences. In 2011, Vitali and his younger brother Wladimir Klitschko entered the Guinness World Records as the pair of brothers with most world heavyweight title fight wins (30 at the time; 40 as of 2020). From 2006 until 2015, Vitali and Wladimir (also a multiple world champion) dominated heavyweight boxing, a period widely known as the "Klitschko Era" of the division. Klitschko's last fight was in 2012, but he remained the WBC heavyweight champion at age 42 when he announced his retirement in December 2013.
Klitschko formally began his political career in 2006 when he placed second in the Kyiv mayoral race. In 2010, he founded the party Ukrainian Democratic Alliance for Reform (UDAR) and was elected into parliament for this party in 2012. He was a leading figure in the 2013–2014 Euromaidan protests, and he announced his possible candidacy for the Ukrainian presidency but later withdrew and endorsed the eventual winner Petro Poroshenko. He was elected Mayor of Kyiv on 25 May 2014.[23] He headed the election list of the winner of the 2014 Ukrainian parliamentary election, the Petro Poroshenko Bloc, but he gave up his parliamentary seat to stay on as Mayor of Kyiv. On 28 August 2015 the UDAR party merged into Petro Poroshenko Bloc. Klitschko thus became the new party leader. Klitschko was reelected as mayor on 15 November 2015. Klitschko revived UDAR, and left Petro Poroshenko Bloc with it, in May 2019 and simultaneously announced that UDAR would take part in the 2019 Ukrainian parliamentary election autonomously. UDAR however failed to win any seats.
Klitschko was re-elected to a second term as mayor in 2020, securing 50.52% of the votes in the first round of voting and thus avoiding a run-off. Following the 2022 Russian Invasion of Ukraine, Klitschko and President Volodymyr Zelensky have been internationally praised as symbols of Ukrainian resistance.
President, American Chamber of Commerce in Ukraine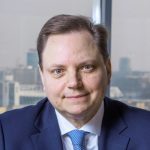 Andy Hunder is President of the American Chamber of Commerce in Ukraine, representing more than 600 US and international investors and corporate members.
A native Londoner, Andy was a TV presenter on a leading Ukrainian television channel. He headed the Public Relations department at Ukrainian Mobile Communications (now Vodafone Ukraine) and subsequently was External Affairs and Communications Director at GlaxoSmithKline with responsibility for Ukraine, Central Asia and the Caucasus.
Hunder was the director of the Ukrainian Institute in London, regularly delivering analysis and comment on Ukrainian current affairs on BBC, CNN, SKY, Bloomberg TV, ITV, Al Jazeera, and others. He has spoken on Ukrainian affairs at the UK Houses of Parliament, House of Lords, Oxford University, London School of Economics, and University College London.
From 2016 till 2020, Andy Hunder served as Treasurer of AmChams in Europe, the umbrella organization for American Chambers of Commerce in 43 countries throughout Europe, accounting for more than $ 1.1 trillion in investment on both sides of the Atlantic.
Andy is a member of Ukraine's Business Ombudsman Council, National Reforms Council, and National Investment Council, and a member of the Supervisory Board of the Investment Promotion Office UkraineInvest.
Managing Director, McDonald's Ukraine, Czech Republic, and Slovakia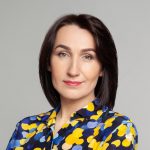 Yuliya Badritdinova, Managing Director of McDonald's Ukraine, Czech Republic, and Slovakia. McDonald's is a leading trusted food-service company in all 3 countries with more than 17,000 employees in corporate restaurants and restaurants of franchise partners.
Yuliya has been working at McDonald's for more than ten years. In her previous leadership role at McDonald's Ukraine, Yuliya was responsible for the Marketing, Consumer & Business Insights, Corporate Relations functions, and strategic planning across the company. She became a Managing Director of McDonald's Ukraine in April 2019 and in 2022 her role was extended to 3 countries.
Yuliya is a strong supporter of charities and social causes. She has a variety of experiences serving in not-for-profit Boards. She is a strong supporter of national and local cultural institutions and projects.
Yuliya is an active member of the American Chamber of Commerce Board of Directors in Ukraine since June 2019 advocating for transparent partnership between business and state.
Yuliya is the Chair of Ronald McDonald House Charities Board of Governors in Ukraine. Since the beginning of the war, RMHC Ukraine activated special programs to support communities and hospitals, the purchase of necessary medical equipment, and providing food kits for Ukrainians in the most affected regions for around 95 mil UAH. With the help of more than 400 McDonald's volunteers the Charity produced and delivered over 160 000 Food kits and 420 VACs that speed up the healing of complex wounds. At the same time the RMHC Ukraine continues supporting opened Family Rooms in the hospitals and working on the opening of the 1st Ronald McDonald House in Kyiv.
A native Ukrainian, Yuliya graduated from the University of Kyiv-Mohyla Academy with an Economics degree and the Charted Institute of Marketing.
Chairman, National Bank of Ukraine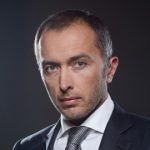 Born on October 26, 1974 in the village of Dobrovody, Zbarazhsky district, Ternopil region. In 1991 he entered the law faculty of Chernivtsi State University. In May 2007, he was appointed Deputy Secretary of the National Security and Defense Council of Ukraine. In 2010, focused on the Party of Arseny Yatsenyuk's Front of Change project, where headed the party control committee. In the 2012 parliamentary elections, became deputy head of the Batkivshchyna headquarters, and in December became the leader of the Yatsenyuk group in the Batkivshchyna faction and first deputy head of the parliamentary committee on regulatory issues. On June 2013, after the "Front of Changes" association and the All-Ukrainian association "Bat'kivshchina", was elected one of the deputy leaders of the " Bat'kivshchina ". March 21, 2014 was appointed head of the board of Oschadbank.
On 10 October 2022, Volodymyr Zelenskyy, President of Ukraine, officially introduced to the National Bank of Ukraine its newly elected Governor, Andriy Pyshnyy.
President and Chairman of the Board of Directors, European Investment Bank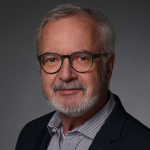 Dr Werner Hoyer is the President of the European Investment Bank. He was appointed on 1 January 2012 and was re-appointed for a second term in office, with effect from 1 January 2018.
Dr Hoyer has overseen a significant expansion and transformation of the Bank. One of the most notable successes under his tenure has been the European Fund for Strategic Investments, a key initiative to foster job creation and economic growth in the EU.
Under Dr Hoyer's leadership, the EIB has also consolidated its position as the leading multilateral provider of climate finance worldwide. In 2019, the EIB set a world precedent in the fight against climate change by announcing that it will end financing for fossil fuel energy projects by the end of 2021 and support €1 trillion of climate action and environmentally sustainable investment in the decade to 2030.
Executive Officer, CEO, Fast Company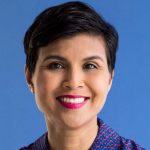 tephanie Mehta is CEO and chief content officer of Mansueto Ventures, the business media company that publishes Fast Company and Inc. She previously spent nearly four years as editor-in-chief of Fast Company, overseeing its print, digital, and live journalism. Under her leadership, Fast Company was a National Magazine Award finalist in the design category three years in a row.
Mehta began her career as a business reporter at The Virginian-Pilot in Norfolk, Virginia, before moving to The Wall Street Journal to cover small business, venture capital and technology.
She has held senior writing and editing positions at Fortune, Bloomberg Media and Vanity Fair, where she coedited the annual New Establishment and curated the invitation-only New Establishment Summit.
She is the author of Fast Company Innovation by Design: Creative Ideas that Transform the Way We Live and Work, published in September 2021. She serves on the boards of the Women's Forum of New York, the American Society of Magazine Editors, and Airbel Impact Lab, the research and innovation arm of the International Rescue Committee.
Mehta received a B.A. in English and an M.S. in journalism from Northwestern University. A Chicago-area native, she now lives with her husband and two daughters in Scarsdale, New York.
Founder, World Central Kitchen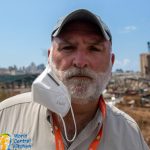 Named one of Time Magazine's "100 Most Influential People" in both 2012 and 2018, and awarded the 2015 National Humanities Medal from President Barack Obama, Chef José Andrés is an internationally-recognized humanitarian, culinary innovator, New York Times bestselling author, and educator. In 2010, Andrés founded World Central Kitchen, a nonprofit organization that provides fresh meals in response to crises while working to build resilient food systems with locally led solutions.
As chef/owner of José Andrés Group, which operates nearly 40 restaurants in the U.S. and beyond, Andrés has earned awards and distinctions including the 2017 Lifetime Achievement Award from the International Association of Culinary Professionals and "Outstanding Chef" and "Humanitarian of the Year" by the James Beard Foundation. Andrés co-chairs the President's Council on Sports, Fitness, and Nutrition, and alongside World Central Kitchen was awarded the Princesa de Asturias Foundation's 2021 Concordia Prize for humanitarian achievement. As a naturalized citizen originally from Spain, Andrés has been a tireless advocate for immigration reform.
Shortly after settling in Washington, D.C., and introducing the city to Spanish Tapas, Andrés began volunteering at DC Central Kitchen, where he started to think big about philanthropy. Over the course of his career as a chef and restaurateur, he saw the role of cooks – and the power of food – to change the world. This path inspired Andrés to found World Central Kitchen in 2010 after a devastating earthquake in Haiti, with the support of his wife Patricia, as well as his business partner Rob Wilder and his wife Robin. As World Central Kitchen's Chief Feeding Officer, José has continued to push to share a humble plate of food while revolutionizing the emergency food relief industry.
Since its founding, Andrés and the World Central Kitchen team have served over 250 million nourishing meals to communities in almost 50 countries around the world. In 2022, Andrés and his team arrived at the Poland-Ukraine border within 24 hours of the Russian invasion, and quickly began providing meals for as many people as possible by working with local restaurants, caterers, and food trucks, while also cooking from WCK field kitchens, in Ukraine and neighboring countries. Through this effort, World Central Kitchen has delivered meals to Ukrainians across eight countries, including 1,100 cities and towns in Ukraine alone, and with over 500 restaurant, food truck, and catering partners. World Central Kitchen has mobilized a network of cooks, community organizers, and volunteer organizations to provide food, when, where, and how it's most needed across Ukraine.
Andrii Yermak (Via Video Link)
Head of the Office of the President of Ukraine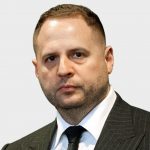 Andrii Yermak is a Ukrainian film producer, lawyer and current Head of the Presidential Administration. Ukraine's President Volodymyr Zelenskyy appointed him on 11 February 2020. He is also a member of the National Security and Defence Council of Ukraine.
Andrii Yermak was born on 21 November 1971 in Kyiv, Ukraine.
In 1990, he started and in 1995 Yermak graduated from Kyiv's Taras Shevchenko National University's Institute of International Relations with a master's degree in international private law. The same year he received his license for law practice. In his second year of university, at the request of one of his teachers, he started working for the law company Proxen.
In 1997, Yermak founded the International Law Firm and was engaged in the field of intellectual property and commercial law. Between 2006 and 2014 he, in his profession as lawyer, aided Party of Regions MP Elbrus Tedeyev.
In the 2010 Ukrainian presidential election, Yermak was a proxy of candidate Arseniy Yatsenyuk in Kyiv's 216th constituency.
Yermak founded the Garnet International Media Group in 2012 and is the producer of such films as Rule of Battle and The Line.
Yermak worked in Zelenskyy's election campaign team of the 2019 Ukrainian presidential election.
On 21 May 2019, newly elected President Zelenskyy appointed Yermak as Presidential Aide for Foreign Policy Issues. In this role he negotiated major prison exchanges with Russia during the War in Donbas. Yermak was the point of contact for Kurt Volker and Rudy Giuliani on behalf of Zelenskyy during the buildup of the Trump–Ukraine scandal.
President Zelenskyy appointed Yermak as Head of the Office of the President of Ukraine on 11 February 2020. Yermak additionally became a member of the NSDC the following day.
Oleksandr Tkachenko (Via Video Link)
Minister of Culture and Information Policy of Ukraine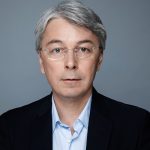 Minister of Culture and Information Policy of Ukraine, Ukrainian journalist, media manager, producer and the long-term CEO of the 1+1 Media Group. From 2019 to 2020 – People's Deputy from the political party "Servant of the People", Chairman of the Verkhovna Rada of Ukraine Committee on Humanitarian and Information Policy.
Graduated from the Faculty of Journalism of the Taras Shevchenko National University of Kyiv. Received a diploma from Harvard Business School in the program "Business of Entertainment, Media, and Sports". In 2018 studied at INSEAD Business School in Singapore under the program "Value Creation for Owners and Directors".
Minister of Culture of the Republic of Lithuania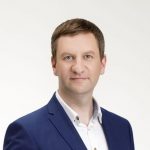 Minister for Culture of Lithuania, Lithuanian politician, former Deputy Mayor of Kaunas City and Kaunas City Councillor.
Graduated from Vytautas Magnus University with a bachelor's degree in Political Sciences. Obtained a master's degree in Law at Mykolas Romeris University.
Yegor Firsov (Via Video Link)
Ukrainian lawyer; military medic, evacuation driver and shooter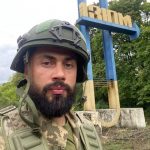 Mr. Firsov is 34 years old Ukrainian lawyer.
Since February 24, when Russia launched a full scale invasion, he has been serving as a military medic, evacuation driver and shooter. He was serving in the Donetsk direction (Avdiivka – Bakhmut).
Before the war, in civilian life Mr. Firsov used to be the member of Parliament of the 7th and 8th convocations.
Head of the State Environmental Inspectorate in 2019-2020.
Since 2020, Head of the NGO Office of the Environment, which deals with environmental issues.
Author of articles on military topics in the New York Times, Washington post, Politico.
Founder, International Mayors Summit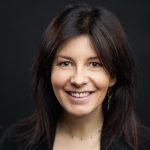 Iryna coordinates the Local Economic Development Program under which Western NIS Enterprise Fund supports local projects with economic and social impact. In particular, the e-public procurement system ProZorro, 1991 Open Data Incubator, CANactions School of Urban Studies, reconstruction of schools in the post-war territory, the projects "Hub Schools", and New School Menu. In Moldova, the program supported the development of the MTender e-procurement system.
Iryna is a founder of the International Mayors Summit, a knowledge exchange platform for local government leaders, a place where projects and partnerships are born. WNISEF organizes International Mayors Summit since 2016. Also, for five consecutive years, WNISEF supports Technovation Girls, a women's leadership program through IT entrepreneurship, and Iryna became a Regional Ambassador of the project in Ukraine.
Previously, Iryna was a Director General at ADETEF, a public agency of French international technical assistance under the Ministry of Finance of France that ensures intergovernmental cooperation between the two countries at the national and regional levels in the field of public finance, audit, public service reform, energy efficiency and transport. Prior to that, she had experience working in bilateral cooperation projects between Ukraine and the EU.
She is a member of the Board of the Professional Government Association (PGA), which brought together graduates of foreign universities to support the reforms. In 2014, Iryna conducted a study on the role of graduates of foreign universities as change agents in Ukraine, the results of which were provided to the team of reformers at the Presidential Administration.
In 2021, Iryna published the first book for children "The City Is Me" and presented it at the International Book Arsenal Festival.
Master of Advanced European Studies at College of Europe (Warsaw), Iryna taught European integration policy at the National Academy of Public Administration, where she did her thesis. Iryna periodically publishes columns in Ukrainska Pravda and NV.
Mayor of the City of Lviv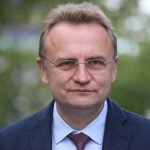 Andriy Sadovyy is the mayor of Lviv, Ukraine, elected to his fourth term in 2020. Previously, he was chairman of the TV and radio firm Lux. Prior to this, Sadovyy founded the NGO Samopomich (Self-Reliance), which in 2012 became a political party in Ukraine. Earlier in his career, he was a Lviv City Council member from 1998 to 2002, during which time he led its economic policy commission. A member of the Ukrainian-Polish Unification Council, Sadovyy is the past board chair of the Institute of City Development and the Metropolitan Andrey Sheptytskyy Cultural Foundation of the Ukrainian Greek-Catholic Church supervisory council.
Member of Parliament of Ukraine, Chairman of the Permanent Delegation of Ukraine at the NATO PA
Member of Parliament of Ukraine, Deputy Chairman of the Committee on National Security, Defence and Intelligence of the Verkhovna Rada of Ukraine, Chairman of the Permanent Delegation of Ukraine at the NATO Parliamentary Assembly
As a member of Parliament, Mr. Cherniev focuses largely on issues related to strengthening the state's defense capabilities, increasing military support for Ukraine, achievement of the criteria necessary for NATO membership, maintaining and strengthening ties with parliaments of NATO member countries, as well as parliamentary control over the implementation of NATO standarts in Ukraine.
Mr. Cherniev an expert on Digital and Innovation economy. He has more than 10 years of experience in Ukrainian IT and telecom sector on managing positions.
Mr. Cherniev is a former participant of Russian-Ukrainian war, participant of hostilities, volunteer soldier.
President&Founder, Global Empowerment Mission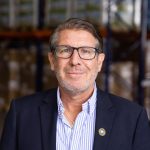 Michael Capponi is known as one of the instrumental key pioneers in shaping the image, popularity, and growth of Miami Beach. Over the past 30 years, Michael has been a leading force in the hospitality and entertainment industries and one of the most accomplished residential real estate developers in South Florida. Michael has since fully retired from the private sector and focuses 100% of his time and efforts to Global Empowerment Mission (GEM). He now brings the skills of his prior endeavors to his philanthropic work with GEM. Michael has built an international organization that is disrupting the disaster sector through innovative, efficient, and modernized systems. GEM has the ability to immediately respond to all phases of disasters around the world. By harnessing the power of social media, influencers, strategic public-private partnerships and a strong, knowledgeable base of experienced volunteers, Michael has created a replicable formula to have an efficient and effective response to global disasters. GEM has responded to disasters in 46 countries, distributed over $250 million in supplies, coordinated over 336 disaster mission trips and built or repaired more than 148 homes, 15 schools, and has supported children in Haiti with their education for the last decade.
Since the first days of the war in Ukraine, Michael with GEM team was on the ground providing help to Ukrainians fleeing the war, establishing viable logistical operations, extracting people in war-torn areas, relocating Ukrainians to the safe places and delivering critical aid supplies throughout Ukraine. In addition to serving more than 134 Ukrainian cities on a regular basis, GEM's focus is on rebuilding civilian infrastructure (apartment buildings, homes, schools and medical clinics) to give a chance to hundreds of people to return home, and thousands of students to be back to schools.
Illia (Gandalf) Samoilenko
Deputy Commander of the Azov special operations detachment, National Guard of Ukraine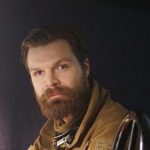 Illia Samoilenko started military service in the ATO zone as part of the Azov Regiment at the beginning of 2016 and grew from a soldier to a staff officer. He was injured in December 2017. However, despite severe wounds, Illia did not retire from service.
Since the beginning of the siege of Mariupol, which began on 24 February 2022 and lasted until 20 May 2022 (as part of the 2022 Russian invasion of Ukraine), Illia and his comrades were at the Azovstal iron and steel works. The plant was the heart of one of the remaining pockets of resistance, was well-defended, and was described as a "fortress within a city." During the battle of Mariupol, he was in the position of an intelligence officer and gave a two-hour briefing from the blocked Azovstal plant for foreign media representatives.
Ukrainian lawyer, Lieutenant of the Armed Forces of Ukraine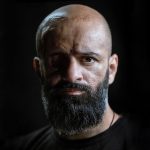 Masi was born in Afghanistan during the war, in 1984. Since 1990 together with his family he has been living in Kyiv, Ukraine.
Graduated from International Solomon University, Faculty of Law. In 2012, Mr. Nayyem founded "Miller", a law firm. Currently, the company has 30 lawyers and lawyers who provide legal protection to public figures, businesses and activists, and the military.
In 2015, he was mobilized to the Airborne Assault Brigade. In 2022, after a full-scale Russian invasion, he joined the ranks of Military intelligence. Currently, Mr. Nayyem is an officer, and lieutenant of the Armed Forces of Ukraine.
Pediatric anesthesiologist, MD, Ph.D., Head of Kharkiv Regional Perinatal Center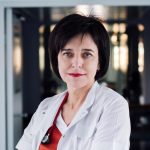 Pediatric anesthesiologist, MD, Ph.D., head of Kharkiv Regional Perinatal Center, and associate professor of Kharkiv National Medical University.
Ms. Kondratova graduated from Kharkiv National Medical University, Ukraine. For 20 years, she has been working as a pediatrician and pediatric anesthesiologist. She is an expert in neonatal intensive care, respiratory therapy, perinatology, and pediatric palliative care. Dr. Kondratova took an active role in the creation of the 3-level regionalized perinatal system in Ukraine. She is also a respiratory therapy trainer with the "Creating family-oriented services for children with special needs" project with support from UNICEF.
Since 2014 her perinatal team has provided medical and psychological care to more than 3000 pregnant women from the Lugansk and Donetsk regions of Ukraine, where Russians began their military aggression.
Since February 24, 2022, under continuous shelling and air raids, the Perinatal Center has been continuing to take deliveries, providing telemedical consultations and premature newborn follow-up sessions to the Ukrainians on the occupied territories, and helping wounded children and pregnant women.
In March 2022, doctor Kondratova, as the head of the perinatal center, received access to the Instagram page of the well-known football player David Beckham. Mr. Backham provided an access to his page so that Iryna could share with the whole world information about the problems faced by doctors and patients during the bombing of Kharkiv.
Ukrainian military servicemember, paramedic, volunteer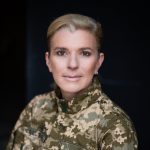 Ukrainian military servicemember, paramedic, volunteer, designer, psychologist and president of the Aikido Federation. She is also a member of Ukraine's Invictus Games and Warrior Games national teams, competing with which she won 2 gold and 1 bronze medal in Orlando.
During the Revolution of Dignity, she was a Euromaidan medic. Serves as a Volunteer paramedic since 2014.
Since 2015, she has been the commander of the volunteer unit "Angels of Taira", which has taken out about 700 soldiers from the line of fire. The number of civilians to whom the unit provided assistance is more than 3,000.
From 2018 to 2020, she served under contract in the Armed Forces and headed Mariupol's evacuation department of the 61st mobile hospital.
Since the beginning of the full-scale invasion of Russia in 2022, Taira has been in Mariupol, where she assisted as a paramedic in the 555th military hospital. On March 16, 2022, she was captured during the evacuation of civilians from the occupied territory but was fortunately released from captivity on June 17, 2022.
Since then, Taira has made every effort to help prisoners and their families, defend human rights, protect the interests of prisoners of war, and achieve a tribunal for war criminals.
Recently, Taira founded the Ukrainian foundation "Mriya", the purpose of which is to help the families of prisoners to survive the terrible times of waiting and an unknown future. The foundation provides legal, psychological and material assistance to the families of Ukrainian prisoners. To support the prisoners of war families and give them some courage and strength to wait for their dearest defenders, Taira and the team try to make their dreams come true.
Executive Director, Ukraine House Davos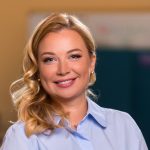 Ulyana holds a Management position in the Creative Industries Development Office, promoting creative industries and working on investment opportunities (fashion, arts&crafts, design, and entertainment industries).
Previously, Ulyana held Management positions in UkraineInvest, advising the Government of Ukraine on foreign direct investments. Worked with major transnational corporations in Ukraine and new strategic investors.
Ms. Khromyak Organised local and international events. Coordinated high-profile state events with multiple stakeholders, e.g., Ukraine House Toronto, Ukraine House Davos, and coordinated meetings and discussions between high-level officials and the international business community.
Ulyana has twelve years of legal experience working for local and international law firms. Advised GE, Mondelez International, Hearst Corporation, and others.
Deputy Chair of the Servant of the People Faction; Deputy Head of the Committee on Humanitarian and Information Policy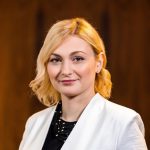 Member of the Verkhovna Rada of Ukraine of the 9 th convocation. Deputy Head of the Committee on Humanitarian and Information Policy.
Head of the Subcommittee on Information Policy.
Deputy Chair of the Servant of the People faction Expert in communications and media consulting. Chairperson of the press office of the political party "Servant of the People".
Co-author of 62 current laws of Ukraine In cooperation with the Ministry of Culture and Information Policy worked on the development of the Ukrainian nationwide project on media literacy. Too part in developing of the State strategy for the reading promotion 2021-2025. Head of the working group on the systematic improvement of legislation on access to public information.
Deputy Member of the Ukrainian Permanent Delegation to the Parliamentary Assembly of the Council of Europe. Full member of the PACE Committee on Equality and Non-Discrimination and Sub-Committee on Gender Equality and Committee on Culture, Science, Education and Media.
MP, Committee on Tax and Finance, LL.M. Cambridge University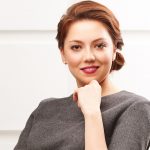 Alyona Shkrum is a politician, lawyer and human rights advocate. Since 2014 – MP of Ukrainian Parliament. Works in the Parliamentarian Committee on State power organizing, local self-government, regional policy and urban development.
In her focus today are public administration and civil service reform, protection of human rights and lobbing of the gender issues in Parliament as well as on the civil service.
In 2016 Shkrum was awarded by Kyiv Post at Tiger Conference `30 under 30` one of the youngest politicians in Ukraine. In 2017 she was at list of top-100 of the most successful women of Ukraine.
Alona Shkrum is a Cambridge University graduator (LL.M. in International Law).
Also studied in France (Universite Pantheon-Sorbonne Paris 1) and in the Institute of international relations of Taras Shevchenko National University of Kyiv.
She is fluent in English and French languages.
Member of Parliament of Ukraine, First Deputy of Infrastructure and Transport Committee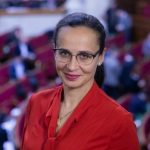 Yulia Klymenko (born October 5, 1976, Kyiv) is a Member of the Parliament of Ukraine, Voice Faction, First Deputy Chairman of the Committee on Transport and Infrastructure, Deputy Minister of Economic Development of Ukraine 2015-2016. Member of the Permanent Delegation to the Parliamentary Assembly of the Black Sea Economic Cooperation Organization. Member of the groups for inter-parliamentary relations with Germany, Great Britain and India.
Chair, Committee on Anticorruption Policy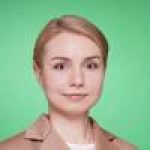 Anastasia Radina is Head of the Committee on Anti-Corruption Policy in the Verkhovna Rada, the parliament of Ukraine.
Ivanna Klympush-Tsintsadze
Chair, Parliamentary Committee on Ukraine's Integration into the EU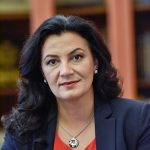 Born July 5, 1972 in Kyiv.
Higher education. In 1994 graduated from the Ukrainian State Pedagogical University named after M.P. Dragomanov and received an honors degree in defectology.
Bachelor and Master in International Relations, referent-translator from English at the Institute of International Relations, Taras Shevchenko National University of Kyiv, from which she graduated in 1998.
In 1993 she studied international relations at the State University of Montana (USA) and in 1992 – the course "History of Ukraine. Ukrainian Literature" in summer school at Harvard Ukrainian Research Institute, Harvard University (USA).
She started her career in 1993 as project manager at the Ukrainian Center for Independent Political Research in Kyiv, where she later headed the Department of International Relations.
From 1998 to 2002 she worked at the Kyiv Center of the Institute "East-West" as project manager and during one year worked as director of the Center.
During 5 years (from 2002 to 2007) worked as correspondent of Ukrainian Service BBC Radio in the USA (Washington) and in the Caucasus (Tbilisi).
Since October 2007 worked as deputy director of programs, and later – as director of the international charity organization "Open Ukraine Foundation". Was responsible for strategic planning and operational implementation of the Foundation's programs aimed at supporting Ukraine international cooperation, public diplomacy, promoting a positive image of the country, international dialogue on security issues.
From mid-2011 led Yalta European Strategy – an international independent network aiming to promote the development of fair, democratic and prosperous Ukraine and support the reforms required for European integration of Ukraine.
From November 2014 was elected people's deputy of Ukraine, worked as First Deputy of Chairman of the Verkhovna Rada of Ukraine Committee on Foreign Affairs, headed the Permanent Delegation of the Verkhovna Rada of Ukraine in the NATO Parliamentary Assembly.
Co-author of the book "Black Sea Region: Cooperation and security."
Fluent in Ukrainian, Russian and English. Understands and speaks Polish, Hungarian and Georgian.
Married. Has two daughters.
On April 14, 2016, was appointed Deputy Prime Minister of Ukraine for European and Euro-Atlantic Integration.
In the July 2019 Ukrainian parliamentary election Klympush-Tsintsadze was placed tenth on the party list of European Solidarity. She was elected to parliament.
Founder and Co-Chairman, Nova Ukraine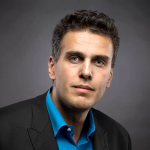 Nick Bilogorskiy is a member of the founding team at Cyphort, a next-gen anti-malware startup. Since 2012, he has been an angel investor and has invested into 2-3 seed stage companies each year in the social and security niches. He is also the founder and Co-Chairman of Nova Ukraine, the largest Ukrainian charity in California, which helps the country by fighting corruption, delivering humanitarian aid, and increasing awareness about Ukrainian culture in the U.S.
Former Naval Intelligence Officer and MSNBC News Analyst, now Ukrainian International Legionnaire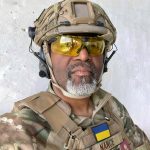 Malcolm Nance is an internationally recognized expert on counterterrorism, intelligence and international security.  Mr Nance is a multi war combat veteran with 35 years service the United States intelligence community. He is also a four times New York Times best-selling author, and news media commentator most recently for MSNBC. He left the world of Defence policy analysis to become a soldier in the International Legion for the Territorial Defence of Ukraine, a battalion in the Ukrainian Armed Forces.
Ukrainian Businessman and Philanthropist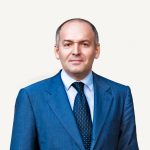 Victor Pinchuk is a Ukrainian businessman and philanthropist. He is the founder of the Victor Pinchuk Foundation and EastOne Ltd. An international investment advisory company, EastOne has a portfolio comprising more than 20 businesses and large-scale projects, including INTERPIPE, as well as assets in oil and gas, ferroalloys, media and other industries in Ukraine and abroad.
For over 20 years, Mr. Pinchuk has developed philanthropic projects in Ukraine and around the world. In 2006, he consolidated these activities within the Victor Pinchuk Foundation, which thereby became the largest private Ukrainian philanthropic foundation. Its mission is "Empowering future generations to become the change makers of tomorrow." It focuses on education, Ukraine's international integration, healthcare and access to the inspiration of contemporary art.
The projects of the foundation include the following: the largest private scholarship program in Ukraine, Zavtra.UA; an international scholarship program for Ukrainian students, WorldWideStudies; public lectures with international leaders for Ukrainian students; the founding of the Kyiv School of Economics; a network of modern neonatal centers throughout Ukraine, Cradles of Hope; the Davos Ukrainian Lunch organized annually at the occasion of the World Economic Forum's Annual Meeting in Davos; and the largest and most dynamic contemporary art centre in Central and Eastern Europe, the PinchukArtCentre. The PinchukArtCentre provides free admission and has welcomed over 2.7 million visitors as of today. It also awards the biannual global prize Future Generation Art Prize for artists up to the age of 35 and the biannual PinchukArtCentre Prize for young Ukrainian artists.
Mr. Pinchuk has long promoted closer ties between Ukraine and the EU. In 2004, he founded Yalta European Strategy (YES), an independent organization that promotes Ukraine's European and global integration.
On February 19, 2013 Mr. Pinchuk joined the Giving Pledge, a philanthropic initiative founded in 2010 by Bill Gates and Warren Buffett, and thereby committed to giving half or more of his fortune away during his lifetime and afterward to philanthropic causes.
Since Russia's assault on Ukraine on February 24, 2022, Victor and Olena Pinchuk help Ukraine defend against Russian aggression.
Humanitarian aid for civilians, medical equipment, armoured ambulances, protective gear, medical kits for soldiers and supplies for ambulances in war zones among others are supplied in substantial quantities.
Resources for these activities come also from the Ukraine Relief Fund, a joint $ 6 million charitable initiative launched with Schmidt Futures, to which Eric and Wendy Schmidt, Robert F. Smith and Vista Equity Partners, the Minderoo Foundation, founded by Andrew and Nicola Forrest, Bill Ford and the General Atlantic Foundation contributed among others.
Mr. Pinchuk advocates through personal conversations, events and articles for stronger and quicker support from Europe and the West for Ukraine's defence of freedom.
Co-Founder of BlueCheck Ukraine; American Actor; Director; Screenwriter; Producer; Narrator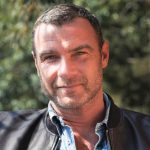 Liev Schreiber is best known for Showtimes' Ray Donovan, for which he earned five Golden Globe nominations and three Emmy nominations. His film credits include the Scream trilogy, X-Men Origins: Wolverine, The Manchurian Candidate, Spotlight, Isle of Dogs, Spider-Man: Into the Spider-Verse, The French Dispatch, and the narrator for Don't Look Up. His stage credits include Glengarry Glen Ross,
for which he won a Tony Award, A View from the Bridge, (Drama Desk Award), Talk Radio, Les Liaisons Dangereuses, Cymbeline, (Obie Award), Hamlet, Henry V, and Macbeth.
Upcoming projects include Across the River and Into the Trees, Asteroid City, and Ray Donovan: The Movie. Liev is a co founder of Bluecheck Ukraine an NGO whose mission is to identify, vet, and fast track financial support to Relief groups on the ground in Ukraine. To donate please go to usukraine.org/bluecheck.
Retired Lieutenant General in the United States Army; Director, George C. Marshall European Center for Security Studies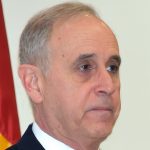 Keith W. Dayton (born March 7, 1949) is a retired lieutenant general in the United States Army who currently serves as the director of the George C. Marshall European Center for Security Studies in Garmisch-Partenkirchen, Germany. Dayton served as the U.S. Security Coordinator for Israel-Palestinian Authority in Tel Aviv, Israel from December 2005 to October 2010. He has also served as the Director of the Iraq Survey Group, as a senior member of the Joint Staff, and as U.S. Defense Attaché in the U.S. Embassy in Moscow, Russia.
After graduating from the College of William & Mary in 1970, Dayton was immediately commissioned as an artillery officer through the Reserve Officer Training Corps. He received Russian language training at the Defense Language Institute and trained as a foreign area officer (FAO) with an emphasis on the former Soviet Union. Prior to his current assignment, he spent 37 years in a variety of command and staff assignments, most recently serving as the director of the Iraq Survey Group during Operation Iraqi Freedom and as Director of Strategy, Plans and Policy, Office of the Deputy Chief of Staff, G-3, United States Army, before his assignment as U.S. Security Coordinator for Israel and the Palestinian Authority.
Other key assignments include deputy director for Politico-Military Affairs, Joint Staff; United States Defense Attaché, Moscow, Russia; senior Army fellow on the Council on Foreign Relations, New York; commander, Division Artillery, 3rd Infantry Division (Mechanized), Germany; and commander, 4th Battalion, 29th Field Artillery; 8th Infantry Division (Mechanized), Germany.
He has written many technical articles over the course of his career, as well as was one of the co-authors of The Future of NATO: Facing an Unreliable Enemy in an Uncertain Environment, a study on the future of NATO published in 1991.
Lt. Gen. Dayton served five years as the United States Security Coordinator (USSC) for Israel and the Palestinian Authority. His leadership of the USSC team included overseeing the training of Palestinian Authority forces. Lt. General Dayton was widely lauded for his "rebuilding" of the Palestinian National Security Service, with thousands of members training in neighboring Jordan. He left Israel in October 2010 and retired from the military in December 2010. In 2018, Defense Secretary James Mattis appointed Dayton to serve as the senior U.S. defense advisor to Ukraine.
In December 2019, Politico reported that the administration of U.S. President Donald Trump was considering Dayton to be the nominee for U.S. Ambassador to Ukraine. On May 1, 2020, President Trump announced his intent to nominate Dayton to the position. On May 14, 2020, his nomination was sent to the United States Senate. On January 3, 2021, his nomination was returned to the President under Rule XXXI, Paragraph 6 of the United States Senate.
Adviser to the President of Ukraine; Assistant Professor of Economics at the University of Cambridge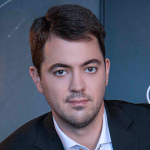 Prof. Dr. Alexander Rodnyansky is a Ukrainian presidential adviser (since 2020), a member of the supervisory board of the State Savings Bank of Ukraine (since 2021), and an associate professor of economics at the University of Cambridge (since 2017, currently on sabbatical leave), a research affiliate of the CEPR, and a member of the CFM. Alexander is also the former chief economic adviser to the Prime Minister of Ukraine (2019-2020). Alexander received his Ph.D. from Princeton University in 2017. Alexander's primary research fields are empirical macroeconomics and finance. Alexander is President Zelensky's envoy on recovery and reconstruction, and he is designated to lead the future recovery and modernization agency.
Deputy Prime Minister for Digitization of Republic of Moldova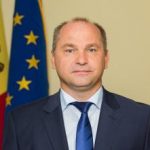 Iurie Țurcanu is a Moldovan politician. He was born in Corlăteni, in the Rîșcani District. Țurcanu currently is the Deputy Prime Minister for Digitalization of Moldova. This post was created on 6 August 2021 and is responsible for coordinating the activities of three Moldovan institutions: the E-Governance Agency, the Public Services Agency and the Information Technology and Cyber Security Service. In September 2021, Țurcanu represented Moldova at the international conference Connecting Municipalities in Digital Era: Best practices from the EU and talked about the problems and objectives of Moldova in the digital realm. Later, in December 2021, Țurcanu said that, during the tenure of the Gavrilița Cabinet, it is possible that Moldovans could start to engage on electronic voting, although he did not give guarantees for members of the Moldovan diaspora.
Head of Division for Digitalisation FDFA of Switzerland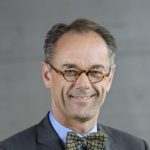 Vice-Minister of the Economy and Innovation of the Republic of Lithuania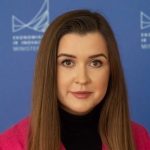 Curriculum vitae
Date of birth 13 December 1988
Education background
2016 Institute of International Relations and Political Science of Vilnius University; Master of Political Sciences (Eastern Europe and Russia)
2012 Institute of International Relations and Political Science of Vilnius University; Bachelor of Political Science
2007 Graduated from Vilnius Vytautas Magnus Gymnasium
Work experience
From 28/12/2020 Vice-Minister of the Economy and Innovation of the Republic of Lithuania
04/2017 – 12/2020 lobbyist, own business
11/2015 – 04/2017 individual activities, Policy and Public Relations Consultant
10/2014 – 11/2015 Vilnius City Municipality Administration; Chief Official of the Economics and Investment
2013 – 10/2014 Individual activities
06/2012-06 – 12/2012 Lithuanian Free Market Institute; Project Manager
Miscellaneous
2011 – 2014 'Students For Liberty'; Member of the Board and founder of the organisation in Europe
Foreign languages English, Russian
Hobbies Painting, futurology
Co-author of the book 'Lithuania 2120'
Writer, Photographer, and Artist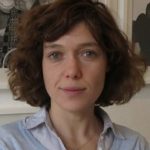 Yevgenia Belorusets is a Ukrainian artist, writer, and photographer born in Kyiv in 1980. In her works, she calls attention to the most vulnerable sections of Ukrainian society. Yevgenia is a co-founder of the journal Prostory, a member of the interdisciplinary curatorial collective Hudrada, an author of the photo series Victories of the Defeated and books Lucky Breaks (recipient of the International Literature Award — Haus der Kulturen der Welt in 2020) and Series of Lectures on the Modern Life of Animals.
Her works meet at the intersection of visual art, literature, journalism, and activism making a solid connection between document and artistic language. The most recent work is The War Diary was presented alongside the wartime work of Ukrainian artists Nikita Kadan and Lesia Khomenko on the occasion of their exhibition at the 59th Venice Biennale.
She lives and works in Kyiv and Berlin.
First Deputy Prime Minister of Ukraine - Minister of Economy of Ukraine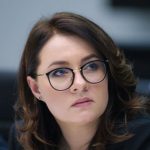 First Deputy Prime Minister of Ukraine – Minister of Economy of Ukraine. Since 2015, she has held senior positions in Chernihiv Regional State Administration incl. as Head of Regional State Administration.
Graduated with honors from Kyiv National University of Trade and Economics and received a master's degree in Antitrust Field Management.
Head of Department, Investigating Human Rights Violations, Office of the Prosecutor General of Ukraine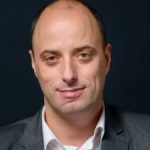 Yuriy Belousov have been working for 15 years in law enforcement and human rights sphere. Former police officer, UN peacekeeper, human rights defender. Last 3 years Mr Belousov works for the PGO as a Head of Department, investigating human rights violations in law enforcement and penitentiary institutions. Since February 2022 actively involved in war crimes investigation.
Richard C. Levin Professor of History, Yale University; Permanent Fellow, Institute for Human Sciences, Vienna
Timothy Snyder is the Richard C. Levin Professor of History at Yale University and a permanent fellow at the Institute for Human Sciences in Vienna. He speaks five and reads ten European languages.
His eight chief books are Nationalism, Marxism, and Modern Central Europe: A Biography of Kazimierz Kelles-Krauz (1998); The Reconstruction of Nations: Poland, Ukraine, Lithuania, Belarus, 1569-1999 (2003); Sketches from a Secret War: A Polish Artist's Mission to Liberate Soviet Ukraine (2005); The Red Prince: The Secret Lives of a Habsburg Archduke (2008); Bloodlands: Europe Between Hitler and Stalin (2010), Thinking the Twentieth Century (with Tony Judt, 2012); Black Earth: The Holocaust as History and Warning (2015); On Tyranny: Twenty Lessons from the Twentieth Century (2017); and The Road to Unfreedom: Russia, Europe, America (2018).  He has also co-edited three further books: The Wall Around the West: State Borders and Immigration Controls in Europe and North America (2001); Stalin and Europe: Terror, War, Domination (2013); and The Balkans as Europe (2018). His essays are collected in Ukrainian History, Russian Politics, European Futures (2014), and The Politics of Life and Death (2015).
Snyder's work has appeared in forty languages and has received a number of prizes, including the Emerson Prize in the Humanities, the Literature Award of the American Academy of Arts and Letters, the Václav Havel Foundation prize, the Foundation for Polish Science prize in the social sciences, the Leipzig Award for European Understanding, the Dutch Auschwitz Committee award, and the Hannah Arendt Prize in Political Thought.  Snyder was a Marshall Scholar at Oxford, has received the Carnegie and Guggenheim fellowships, and holds state orders from Estonia, Lithuania, and Poland.  He has appeared in documentaries, on network television, and in major films.  His books have inspired poster campaigns and exhibitions, films, sculpture, a punk rock song, a rap song, a play, and an opera.  His words are quoted in political demonstrations around the world, most recently in Hong Kong.  He is researching a family history of nationalism and finishing a philosophical book about freedom.
Senior Asssociate, IICEE, University of Fribourg; President, Ukrainian Society of Switzerland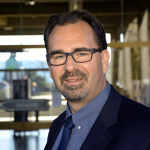 Andrej N. Lushnycky is a Senior Associate of the Interfaculty Institute of Central and Eastern Europe (IICEE) at the University of Fribourg, Switzerland. He has authored numerous articles on contemporary Ukrainian history, as well as culture and diaspora studies and is co-editor of two volumes of the prestigious series Interdisciplinary Studies on Central and Eastern Europe, Vol. 1 Ukraine at a Crossroads (Nicolas Hayoz, Andrej N. Lushnycky) and Vol. 4 Ukraine on Its Meandering Path Between East and West (Andrej N. Lushnycky, Mykola Riabchuk) and contributing author in Vol. 14 Ukraine after Euromaidan. He has contributed to the Atlantic Council Ukraine Alert, the Kyiv Post, Novoe Vremya (nv.ua), as well as Swiss and international newspapers and journals.
In addition to advising numerous government officials and civil societies in Switzerland and abroad, he is the founder and moderator of the Ukraine Forum at the Parliament of Switzerland and the Secretary of the Inter-Parliamentary Friendship Group Swiss-Ukraine.
Finally, he has served as the president of the Ukrainian Society of Switzerland for the past 24 years, Honorary Consul of Ukraine in Switzerland since 2014 and is a member of the Foreign Advisory Board of the Ukrainian World Congress.
President, American Chamber of Commerce in Ukraine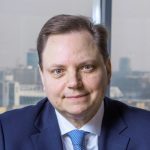 Andy Hunder is President of the American Chamber of Commerce in Ukraine, representing more than 600 US and international investors and corporate members. A native Londoner, Andy was a TV presenter on a leading Ukrainian television channel. He headed the Public Relations department at Ukrainian Mobile Communications (now Vodafone Ukraine) and subsequently was External Affairs and Communications Director at GlaxoSmithKline with responsibility for Ukraine, Central Asia and the Caucasus.
Hunder was the director of the Ukrainian Institute in London, regularly delivering analysis and comment on Ukrainian current affairs on BBC, CNN, SKY, Bloomberg TV, ITV, Al Jazeera, and others. He has spoken on Ukrainian affairs at the UK Houses of Parliament, House of Lords, Oxford University, London School of Economics, and University College London.
From 2016 till 2020, Andy Hunder served as Treasurer of AmChams in Europe, the umbrella organization for American Chambers of Commerce in 43 countries throughout Europe, accounting for more than $ 1.1 trillion in investment on both sides of the Atlantic.
Andy is a member of Ukraine's Business Ombudsman Council, National Reforms Council, and National Investment Council, and a member of the Supervisory Board of the Investment Promotion Office UkraineInvest.
Deputy Head of the Office of the President of Ukraine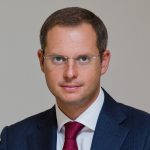 Rostyslav Shurma is responsible for economics, finance, energy, industry and recovery in President Zelenskiy administration.
Before joining Presidents team Rostyslav Shurma spent more than 15 years at executive positions in the corporate business.
His career started at multinationals Procter & Gamble, Boston Consulting Group and then developed into industrial businesses specifically in mining, steel and energy. Rostyslav Shurma was at executive and board positions at Metinvest, Zaporizhstal, Trametal, Promet and others
National Political Reporter, Axios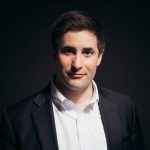 Jonathan Swan currently serves as a national political reporter for Axios.
Swan is regarded as one of the best-sourced reporters covering both parties in Washington and one of the most groundbreaking interviewers on American television. He has broken some of the biggest stories of the recent era, including a series of deeply-reported stories on President Trump's final days in office that have been cited repeatedly in Congress and served as a first draft of history. His podcast accompanying that series, "How it Happened," hit number one on the Apple charts.
As the star of Axios' HBO show, Swan has interviewed global leaders including President Donald Trump — an astonishing interview seen and shared by more than 100 million people for which Swan received an Emmy Award, as well as the 2022 Aldo Beckman Award for Overall Excellence in White House Coverage — Ukraine's President Volodymyr Zelensky, NATO Secretary General Jens Stoltenberg, Director General of the World Trade Organization Ngozi Okonjo-Iweala, Iraq's President Barham Salih, and Prime Minister of Pakistan Imran Khan. He has interviewed the most powerful Democrats and Republicans in the United States — ranging from Senator Bernie Sanders to Senator Mitch McConnell.
Head of the Ukrainian Institute of National Remembrance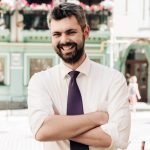 In 2010 Anton Drobovych graduated from the National Pedagogical Dragomanov University with a Master's degree in Philosophy. Four years later he defended his Ph.D. thesis and worked at the departments of Cultural Studies and Philosophical Anthropology till 2019. In 2018 finished his second education and received a Master's degree in Law.
Completed certificate programs "Rethinking the Culture of Tolerance. Groups, Conflicts, and Reconciliation" at Università degli Studi di Milano-Bicocca (Italy) and "Good Governance" at Ukrainian Catholic University (Ukraine).
In 2013-2016, he was Assistant General Director and then Head of Department of Strategy and Development for Museum Planning at Mystetskyi Arsenal. In 2016, he worked as an advisor to the Minister of Education and Science of Ukraine. From 2017 to 2019 was an expert at the think-thank Institute of Social and Economic Research. In 2019, he directed the educational programs at Babyn Yar Holocaust Memorial Center.
Since December 2019, he has held the position of a Head of the Ukrainian Institute of National Remembrance. From 2021 Member of the Board of Trustees, EVZ Foundation (Germany).
He is an alumnus of the leadership seminars "Values and Society" (Aspen Institute Kyiv). Author of more than 50 scientific publications, as well as five educational courses and programs in philosophy, cultural studies, and history of culture. He has published a number of expert materials on social development, education, and culture for the leading Ukrainian media.
Deputy State Secretary of Ministry of Environmental Protection and Regional Development of Latvia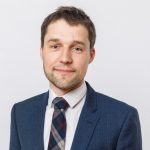 Deputy State Secretary on Digital Transformation Affairs. Government CIO. Digital Transformation sector unit responsible for national and government digital transformation policy & strategy development and steering. Current focal areas of the team are public service digital transformation, government ICT governance & government as a platform implementation and building ecosystem to fuel data economy.
More than fifteen years of professional work experience in Digital government in different positions, initiator of several EU recognized and awarded nationwide initiativess, such as digital awareness program for citizens and digital government benchmark.
Professional moto: "As for the future, your task is not to foresee it, but to enable it." /Antoine de Saint-Exupéry/
Undersecretary for Digital Transformation, Ministry of Economic Affairs; Government CIO of Estonia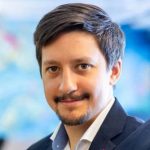 Luukas Ilves is Government Chief Information Officer of Government of Estonia from January 2022. Before joining the Ministry of Economics and Communications of Estonia, Luukas was a Head of Strategy at Guardtime, where he lead Guardtime's work with governments, international organisations and NGOs. He focused on solving tricky challenges and areas of strategic importance, such as digital sovereignty and cloud adoption, trustworthy AI, and the response to COVID-19. He has chaired the Council of Europe's expert committee on the human rights and ethical dimensions of Artificial Intelligence and is a member of the advisory councils of Stanford University's Libraries and the Lisbon Council, a Brussels-based thinktank.
He is founder of the Tech Green Pledge, a network of tech companies committed to combatting climate change. Luukas has served in various positions for the Government of Estonia and the European Commission, including leading digital policy during Estonia's 2017 Presidency of the EU Council, as a member of staff for European Commission Vice President Neelie Kroes and as Head of International Affairs for RIA, Estonia's e-government and cybersecurity agency. Luukas is a graduate of Stanford University, a reserve officer and a member of the Estonian Defence League's Cyber Defence Unit. He has been decorated by the President of Estonia with the Order of the White Star, one of the youngest recipients in the history of the award.
President of the Swiss Confederation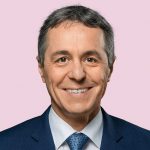 Ignazio Cassis worked as a medical doctor before starting his political career as a member of the communal parliament for Collina d'Oro, in the district of Lugano. Whilst serving as the cantonal physician, he was elected 2007 to the National Council as a member of FDP.The Liberals. 2017 Ignazio Cassis was elected to the Federal Council. In line with the seniority principle of the Federal Council, he takes on the presidency of the Swiss Confederation in 2022.
Ignazio Cassis (FDP), elected by the United Federal Assembly on 20 September 2017, took up his post as head of the Federal Department of Foreign Affairs (FDFA) on 1 November 2017.
For two years prior to his election to the Federal Council, Mr Cassis was president of the parliamentary group of the FDP. The Liberals, of which he was a member since his election to the National Council in 2007. From 2015, he chaired the National Council's Social Security and Health Committee. He was also vice-chair or chair of various parliamentary groups. His political career began in 2004 with his election to the legislative authority of the Ticino municipality of Collina d'Oro.
After graduating in medicine from the University of Zurich in 1987, Ignazio Cassis obtained a doctorate from the University of Lausanne in 1996 and a master's degree in public health from the University of Geneva the same year.
From 1988 to 1996 he worked as a doctor, specialising in 1998 in internal medicine and in prevention and public health. From 1997 to 2008 he was a cantonal physician for the Canton of Ticino. From 2008 to 2012 has held the office of Vice-President of the Swiss Medical Association and since 2012 has held the office of various organisations in the health sector (Curafutura, CURAVIVA, EQUAM, RADIX, etc.).
His university teaching activities (in charge of courses) have taken him to various universities, such as Università della Svizzera italiana, Université de Lausanne, Universität Bern and Universität Zürich.
Ignazio Cassis was born 1961 in Sessa, in the Malcantone region (TI), and is married.
Chairman of the Board, Swiss Investment Fund for Emerging Markets (SIFEM)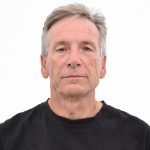 Jörg Frieden's career at the Federal Department of Foreign Affairs, from 1986 to 2018, covered a broad range of posts and responsibilities. He worked as coordinator in Mozambique, advisor for the World Bank in Washington, and as Head of the Eastern and Southern Africa Section in Bern. Between 1999 and 2003, his professional career took a sidestep to the Federal Office for Refugees where he held the position of Deputy Director. In 2003, he returned to the Swiss Agency for Development and Cooperation (SDC) where he took up the position of Resident Director of Development Programmes in Nepal. From 2008 to 2010, he was Deputy Director of the SDC and headed the Global Cooperation Department.
He was also an advisor to and representative of Federal Councillor Micheline Calmy-Rey in the UN Commission on Sustainable Development. From 2011 to 2016, Jörg Frieden was Executive Director of Switzerland at the World Bank Group, specifically at the International Finance Corporation (IFC) and then Swiss Ambassador to Nepal until 2018. Jörg Frieden is also a board member of Helvetas, an NGO working in the field of development cooperation based in Zurich, and member of the development commission of the Canton of Fribourg. He has also recently been appointed to serve in an expert panel to assess the internal evaluation function of the World Bank.
CEO of Naftogaz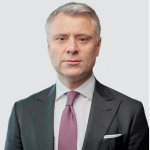 Yuriy Vitrenko has many years of management experience in the energy sector and investment banking. From December 2020 to April 2021, he served as Acting Minister of Energy of Ukraine.
Before his appointment to the Ministry, Yuriy spent six years at the Ukrainian national oil & gas company "Naftogaz of Ukraine", holding different positions there, including Executive Director (2018-2020), Chief Commercial Officer (2016-2018), Director for Business Development (2014-2016). On those positions, he focused on reforming the energy sector and ensuring Ukraine's energy security.
Among Yuriy's most important accomplishments are the successful arbitration cases against Gazprom which were resolved in accordance with the rules of the Arbitration Institute of the Stockholm Chamber of Commerce, as well as diversifying sources of natural gas which allowed Ukraine to eliminate its critical dependence on Gazprom. He initiated and successfully led the implementation of projects on developing a competitive wholesale gas market in Ukraine and its integration into the EU market.
Previously, Yuriy was CEO at the investment company AYA Capital and COO at private equity fund Amstar Europe, a subsidiary of the US-based investment management company Amstar (2008-2010). In 2005-2006, Yuriy was an Associate at the London office of investment bank Merrill Lynch.
Yuriy started his career at PricewaterhouseCoopers LLC (1998-2002) as a Senior Consultant in the Management Consulting Services Department after graduating from Kyiv National University of Economics.
Yuriy holds an MBA from the INSEAD international business school (France, Singapore).
Associate Professor, Academic and Faculty Liaison, SAIS Europe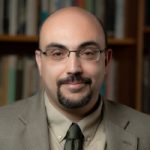 Dr. Eugene Finkel is the Kenneth H. Keller Associate Professor of International Affairs at the Johns Hopkins University's School of Advanced International Studies. Dr. Finkel was born in L'viv and grew up in Israel. His research focuses on how institutions and individuals respond to extreme situations: violence, state collapse, and rapid change. He has published widely on genocide, mass violence, Ukrainian and Russian politics and societies. He is the author of Ordinary Jews: Choice and Survival during the Holocaust (Princeton University Press, 2017) and co-author of Reform and Rebellion in Weak States (Cambridge University Press, 2020). His next co-authored book, Bread and Autocracy in Russia is forthcoming with Oxford University Press and focuses on how Putin uses food as a political and economic weapon. On April 5, 2022 Dr. Finkel published in The Washington Post an opinion article titled "What's happening in Ukraine is genocide. Period" and his writing and commentary on Russia's violence against civilians in Ukraine has appeared in The Independent, Newsweek, Financial Times, Der Spiegel, Die Zeit, Süddeutsche Zeitung, Asahi Shimbun, and numerous other media outlets.
Ambassador Paula Dobriansky
Senior Fellow, Harvard University's JFK Belfer Center for Science; International Affairs and Vice Chair, Atlantic Council's Scowcroft Center for Strategy and Security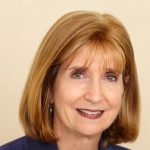 Ambassador Paula J. Dobriansky is a Senior Fellow at Harvard University's JFK Belfer Center for Science and International Affairs and Vice Chair of the Atlantic Council's Scowcroft Center for Strategy and Security.  She brings over 30 years of government and international experience across senior levels of diplomacy, business, and defense.
From 2001-2009, she was Under Secretary of State for Global Affairs and established and led the U.S.-India, U.S.-China, and U.S.-Brazil Global Issues Fora.  She also served as the President's Envoy to Northern Ireland (2007-2009) and received the Secretary of State's highest honor the Distinguished Service Medal for her contribution to the historic devolution of power in Belfast.  Other appointments include:  NSC Director of European and Soviet Affairs, Deputy Assistant Secretary of State for Human Rights and Humanitarian Affairs, Defense Policy Board, the Secretary of State's Foreign Affairs Policy Board, Eximbank's Advisory Council and Chair of Eximbank's Council on China Competition.
Ambassador Dobriansky was also Senior Vice President and Global Head of Government and Regulatory Affairs at Thomson Reuters and held the Distinguished National Security Chair at the U.S. Naval Academy.
From 1997-2001, she was Senior Vice President and Director of the CFR Washington Office and the first George F. Kennan Senior Fellow for Russian and Eurasian Studies.  Ambassador Dobriansky received a B.S.F.S. <em>summa cum laude</em> from Georgetown University School of Foreign Service, and an M.A. and Ph.D. in Soviet political/military affairs from Harvard University.  She has received high-level international recognition from Poland, Lithuania, Romania, Hungary, and Ukraine's Order of Merit.
First Lady of Ukraine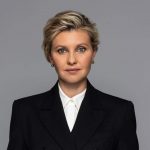 Olena Zelenska was born in Kryvyi Rih on February 16, 1978.
1985-1995 – studying at Kryvyi Rih Gymnasium №95. This is where Volodymyr Zelensky's first met his future wife Olena Zelenska.
1995 – 2000 – studying at the Kryvyi Rih Economic Institute with the major in Architect (master's degree).
On September 6, 2003, she married V. Zelensky. After the marriage, the couple moved to Kyiv.
Olena Zelenskaya is one of the founders of Studio Kvartal 95, which is the most famous, the most rated and the largest in Ukraine, producer of show projects, entertaining programs, films, and serials.
After Studio Kvartal 95 creation, O. Zelenska joined a separate group of authors and participated in writing texts for all projects of Studio Kvartal 95.
Olena Zelenska's author group worked on the concept of the "Liga Smichu" program, which is one of the most humorous projects in Ukraine.
O. Zelenska was one of the writers of the comedy film "How the Cossacks …", which aired in December 2009, and she is also one of the producers of the project "Women's Kvartal".
Social initiatives
The social activity of the First Lady of Ukraine has three main directions: the health of future generations, equal opportunities and cultural diplomacy.
At the initiative of Olena Zelenska, such projects as improvement of the school nutrition system and development of the National Strategy for a safe school environment, counteraction to domestic violence, barrier-freeness, introduction of audio guides in Ukrainian in museums around the world have been launched and are being implemented.
On December 10, 2019, the President's wife initiated Ukraine's accession to the Biarritz International Partnership for Gender Equality.
On January 13, 2020, it became a member of the Council for the Development of the National Cultural and Art Museum Complex "Art Arsenal".
As of November 1, 2020, at the initiative of Olena Zelenska, seven audio guides in Ukrainian have been launched in museums in Austria, Latvia, Azerbaijan and Turkey, and three more – for museums in Montenegro, Italy and Lithuania – are being translated and recorded. An agreement has also been reached with five museums in France, the United Kingdom, the Vatican, Israel and Germany to introduce Ukrainian-language audio guides.
Olena Zelenska also actively supports and promotes Ukrainian Paralympic athletes.
Volodymyr Zelenskyy (via video link)
President of Ukraine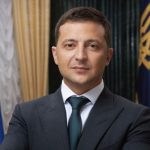 Volodymyr Zelenskyy was elected President of Ukraine on April 21, 2019
On 20 May, 2019 sworn in as the 6th President of Ukraine
January 25, 1978 – Born in Kryvyi Rih, Ukraine
2000 – Graduated from Kyiv National Economic University, with a law degree
1997-2003 –  Actor, performer, script writer, producer of the stand-up comedy contest team «KVARTAL 95»
2003-2011 – Executive producer, "KVARTAL 95", LLC
2011-2012 – Chief Executive, PJSC "Inter TV Station"
2013-2019 – Executive producer,  "KVARTAL 95", LLC
Founded "The League of laughter" NGO. Produced 10 feature length movies, won more than 30 awards of the National Television Award of Ukraine "Teletriumph". President Zelenskyy is a prize-winner of numerous international film festivals and media forums.
From the outset of the hostilities in Donbas Volodymyr Zelenskyy and "KVARTAL 95" rendered support to the Armed Forces with funds, equipment and arranged shows on the front line and in different military units.
Married to Mrs Olena Zelenska, with 2 children – daughter Oleksandra and son Kyrylo.
Vice-Prime Minister, Minister of Digital Transformation of Ukraine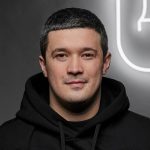 Mykhailo Fedorov became Vice Prime Minister, the Minister of Digital Transformation of Ukraine, on August 29, 2019. He is the youngest minister in the history of Ukrainian politics. Graduated from the Faculty of Sociology and Management of Zaporizhzhia University. 
Before working in the government, he ran a business in the digital marketing sphere. In December 2019 he was appointed as Head of the Digital for Volodymyr Zelenskyy Presidential campaign.

Mykhailo Fedorov is an innovator and visioner. With the Ministry of digital transformation's team, the main goal is to make Ukraine the most convenient state in terms of receiving public services. In 2020, Diia project has been launched; which now consists of a wide ecosystem of products: Diia mobile app; Diia web portal; Diia. Digital Education, Diia. Business, Diia. City etc.

Deputy Prime Minister and Minister for Investments, Regional Development and Informatization of the Slovak Republic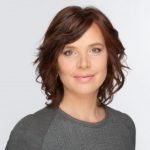 Education
Academy of Performing Arts, Bratislava, Slovak Republic
Further Education
Higher Education Certificate, University of Cambridge, United Kingdom
Centre Européen de Recherches Internationales et Stratégiques, Brussels, Belgium, M.A.
Université de Paris 1, Panthéon-Sorbonne, Paris, France, DEA
Professional Experience
2020 – Deputy Prime Minister and Minister of Investment, Regional Development and Informatization of the Slovak republic
2016 – 2020 National Council of the Slovak Republic (member, Deputy Chairwoman of the Committee for Education, Science, Youth and Sport)
2014 – 2018 Councellor, Local Council – Bratislava Staré Mesto, Slovak Republic
2013 – 2014 Lecturing Comenius University Bratislava, Slovak Republic, Catholic University, Ružomberok, Slovak Republic
2004 – 2013 European Commission
Language skills:
English, French, Spanish
Minister of Technological Innovation and Digital Transition of Italy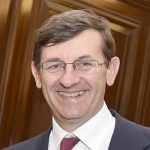 Vittorio Colao, 60, is the Italian Minister of technological innovation and digital transition.
In 2020, he coordinated the Committee of experts in economic and social matters nominated by the Italian President of the Council of Ministers during the COVID-19 crisis.
He started his career in 1986, in McKinsey. In 1996 he joined Omnitel (today Vodafone Italy) as general manager and he was appointed CEO in 1999. In 2011 he was nominated local CEO of the company for Southern Europe and in 2003 his responsibility was extended to Middle East and Africa.
In 2004, Vittorio Colao left Vodafone and became CEO of the publishing company RCS MediaGroup for a two year-long experience, after which he rejoined Vodafone as CEO Europe. In 2008 he was nominated CEO of the Vodafone Group and stayed in office until 2018.
In recent years, Vittorio Colao has been advisor of General Atlantic, Non-Executive Member of the Board of Directors of Unilever, and Member of the Board of Directors of Verizon and Bocconi University. Colao is also a member of the Advisory Board of the Oxford Martin School and the Cometa ONLUS, an organization focused on welcoming and training minors in Como.
Vittorio Colao is also Cavaliere al Merito del Lavoro (2014) and was also nominated United Nations He4She Champion (2015), FT Women Champion (2017), and Stonewall Senior Champion (2018). He received a degree from Bocconi University and an MBA from the Harvard Business School.
Chief Strategy Officer, Cyber Peace Institute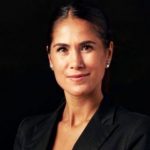 Francesca has an International Law and Human Rights background and 10+ years' experience in working in international organizations (United Nations and World Economic Forum) on action oriented research, capacity building and technical assistance in international justice, crime and security. She has developed her expertise on cybercrime, cybersecurity and misuse of technology, recently focusing on opportunities, risks and threats created by new technologies. At the Institute, she is leading the development of knowledge and initiatives on disruptive technologies and how to increase resilience through capacity building.
Minister of Digital Transformation of the Republic of Slovenia