MAY 23–25, DAVOS, SWITZERLAND
Welcome to

Ukraine House

Davos

The world has watched in horror as Russian soldiers invaded Ukraine, bombed its cities and committed atrocities against its people. Western governments and freedom-loving people all over the world have come together in an unprecedented show of support for Ukraine.

Ukraine House Davos is returning to Davos thanks to the generosity of the Davos community, which graciously provided a venue and services at no charge. It aims to unify and inform the response of the global community to Russia's war on Ukraine. Ukraine House Davos will host dialogue on security, sanctions, humanitarian aid, rebuilding and revitalizing Ukraine, and more.

In its fourth year, Ukraine House Davos is led by Executive Director Alexa Chopivsky and co-organized by Victor Pinchuk Foundation, Western NIS Enterprise Fund, and Horizon Capital. Ukraine House Davos Organizing Committee is comprised of four women who volunteer their efforts to produce this event:
Jaroslawa Johnson, President and CEO of Western NIS Enterprise Fund (WNISEF)
Svitlana Grytsenko of Victor Pinchuk Foundation
Lenna Koszarny, Founding Partner and CEO of Horizon Capital
Alexa Chopivsky, Executive Director of Ukraine House Davos
Centrally located at Promenade 63 in Davos, Switzerland, Ukraine House Davos will open its doors on Monday May 23rd at 12:00 pm through 10 pm on Wednesday May 25th.
Register
Alexa Chopivsky

Executive Director, Ukraine House Davos

Jaroslawa Z. Johnson

WNISEF

Svitlana Grytsenko

Victor Pinchuk Foundation

Lenna Koszarny

Horizon Capital
Ukraine House,
Promenade 63, Davos
email
contact@ukrainehousedavos.com
follow us
Ukraine House Davos is not affiliated with the World Economic Forum.
Deputy Chair of the Servant of the People Faction; Deputy Head of the Committee on Humanitarian and Information Policy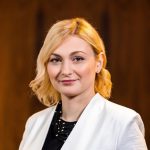 Member of the Verkhovna Rada of Ukraine of the 9 th convocation. Deputy Head of the Committee on Humanitarian and Information Policy.
Head of the Subcommittee on Information Policy.
Deputy Chair of the Servant of the People faction Expert in communications and media consulting. Chairperson of the press office of the political party "Servant of the People".
Co-author of 62 current laws of Ukraine In cooperation with the Ministry of Culture and Information Policy worked on the development of the Ukrainian nationwide project on media literacy. Too part in developing of the State strategy for the reading promotion 2021-2025. Head of the working group on the systematic improvement of legislation on access to public information.
Deputy Member of the Ukrainian Permanent Delegation to the Parliamentary Assembly of the Council of Europe. Full member of the PACE Committee on Equality and Non-Discrimination and Sub-Committee on Gender Equality and Committee on Culture, Science, Education and Media.
MP, Committee on Tax and Finance, LL.M. Cambridge University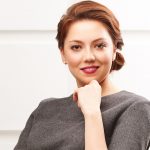 Alyona Shkrum is a politician, lawyer and human rights advocate. Since 2014 – MP of Ukrainian Parliament. Works in the Parliamentarian Committee on State power organizing, local self-government, regional policy and urban development.
In her focus today are public administration and civil service reform, protection of human rights and lobbing of the gender issues in Parliament as well as on the civil service.
In 2016 Shkrum was awarded by Kyiv Post at Tiger Conference `30 under 30` one of the youngest politicians in Ukraine. In 2017 she was at list of top-100 of the most successful women of Ukraine.
Alona Shkrum is a Cambridge University graduator (LL.M. in International Law).
Also studied in France (Universite Pantheon-Sorbonne Paris 1) and in the Institute of international relations of Taras Shevchenko National University of Kyiv.
She is fluent in English and French languages.
Member of Parliament of Ukraine, First Deputy of Infrastructure and Transport Committee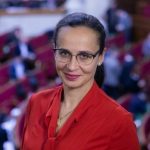 Yulia Klymenko (born October 5, 1976, Kyiv) is a Member of the Parliament of Ukraine, Voice Faction, First Deputy Chairman of the Committee on Transport and Infrastructure, Deputy Minister of Economic Development of Ukraine 2015-2016. Member of the Permanent Delegation to the Parliamentary Assembly of the Black Sea Economic Cooperation Organization. Member of the groups for inter-parliamentary relations with Germany, Great Britain and India.
Chair, Committee on Anticorruption Policy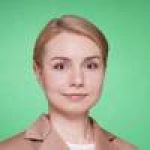 Anastasia Radina is Head of the Committee on Anti-Corruption Policy in the Verkhovna Rada, the parliament of Ukraine.
Ivanna Klympush-Tsintsadze
Chair, Parliamentary Committee on Ukraine's Integration into the EU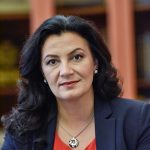 Born July 5, 1972 in Kyiv.
Higher education. In 1994 graduated from the Ukrainian State Pedagogical University named after M.P. Dragomanov and received an honors degree in defectology.
Bachelor and Master in International Relations, referent-translator from English at the Institute of International Relations, Taras Shevchenko National University of Kyiv, from which she graduated in 1998.
In 1993 she studied international relations at the State University of Montana (USA) and in 1992 – the course "History of Ukraine. Ukrainian Literature" in summer school at Harvard Ukrainian Research Institute, Harvard University (USA).
She started her career in 1993 as project manager at the Ukrainian Center for Independent Political Research in Kyiv, where she later headed the Department of International Relations.
From 1998 to 2002 she worked at the Kyiv Center of the Institute "East-West" as project manager and during one year worked as director of the Center.
During 5 years (from 2002 to 2007) worked as correspondent of Ukrainian Service BBC Radio in the USA (Washington) and in the Caucasus (Tbilisi).
Since October 2007 worked as deputy director of programs, and later – as director of the international charity organization "Open Ukraine Foundation". Was responsible for strategic planning and operational implementation of the Foundation's programs aimed at supporting Ukraine international cooperation, public diplomacy, promoting a positive image of the country, international dialogue on security issues.
From mid-2011 led Yalta European Strategy – an international independent network aiming to promote the development of fair, democratic and prosperous Ukraine and support the reforms required for European integration of Ukraine.
From November 2014 was elected people's deputy of Ukraine, worked as First Deputy of Chairman of the Verkhovna Rada of Ukraine Committee on Foreign Affairs, headed the Permanent Delegation of the Verkhovna Rada of Ukraine in the NATO Parliamentary Assembly.
Co-author of the book "Black Sea Region: Cooperation and security."
Fluent in Ukrainian, Russian and English. Understands and speaks Polish, Hungarian and Georgian.
Married. Has two daughters.
On April 14, 2016, was appointed Deputy Prime Minister of Ukraine for European and Euro-Atlantic Integration.
In the July 2019 Ukrainian parliamentary election Klympush-Tsintsadze was placed tenth on the party list of European Solidarity. She was elected to parliament.
Founder and Co-Chairman, Nova Ukraine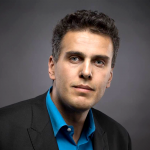 Nick Bilogorskiy is a member of the founding team at Cyphort, a next-gen anti-malware startup. Since 2012, he has been an angel investor and has invested into 2-3 seed stage companies each year in the social and security niches. He is also the founder and Co-Chairman of Nova Ukraine, the largest Ukrainian charity in California, which helps the country by fighting corruption, delivering humanitarian aid, and increasing awareness about Ukrainian culture in the U.S.
Former Naval Intelligence Officer and MSNBC News Analyst, now Ukrainian International Legionnaire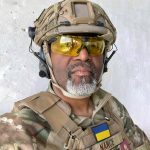 Malcolm Nance is an internationally recognized expert on counterterrorism, intelligence and international security.  Mr Nance is a multi war combat veteran with 35 years service the United States intelligence community. He is also a four times New York Times best-selling author, and news media commentator most recently for MSNBC. He left the world of Defence policy analysis to become a soldier in the International Legion for the Territorial Defence of Ukraine, a battalion in the Ukrainian Armed Forces.
Ukrainian Businessman and Philanthropist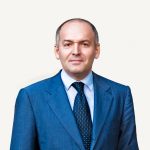 Victor Pinchuk is a Ukrainian businessman and philanthropist. He is the founder of the Victor Pinchuk Foundation and EastOne Ltd. An international investment advisory company, EastOne has a portfolio comprising more than 20 businesses and large-scale projects, including INTERPIPE, as well as assets in oil and gas, ferroalloys, media and other industries in Ukraine and abroad.
For over 20 years, Mr. Pinchuk has developed philanthropic projects in Ukraine and around the world. In 2006, he consolidated these activities within the Victor Pinchuk Foundation, which thereby became the largest private Ukrainian philanthropic foundation. Its mission is "Empowering future generations to become the change makers of tomorrow." It focuses on education, Ukraine's international integration, healthcare and access to the inspiration of contemporary art.
The projects of the foundation include the following: the largest private scholarship program in Ukraine, Zavtra.UA; an international scholarship program for Ukrainian students, WorldWideStudies; public lectures with international leaders for Ukrainian students; the founding of the Kyiv School of Economics; a network of modern neonatal centers throughout Ukraine, Cradles of Hope; the Davos Ukrainian Lunch organized annually at the occasion of the World Economic Forum's Annual Meeting in Davos; and the largest and most dynamic contemporary art centre in Central and Eastern Europe, the PinchukArtCentre. The PinchukArtCentre provides free admission and has welcomed over 2.7 million visitors as of today. It also awards the biannual global prize Future Generation Art Prize for artists up to the age of 35 and the biannual PinchukArtCentre Prize for young Ukrainian artists.
Mr. Pinchuk has long promoted closer ties between Ukraine and the EU. In 2004, he founded Yalta European Strategy (YES), an independent organization that promotes Ukraine's European and global integration.
On February 19, 2013 Mr. Pinchuk joined the Giving Pledge, a philanthropic initiative founded in 2010 by Bill Gates and Warren Buffett, and thereby committed to giving half or more of his fortune away during his lifetime and afterward to philanthropic causes.
Since Russia's assault on Ukraine on February 24, 2022, Victor and Olena Pinchuk help Ukraine defend against Russian aggression.
Humanitarian aid for civilians, medical equipment, armoured ambulances, protective gear, medical kits for soldiers and supplies for ambulances in war zones among others are supplied in substantial quantities.
Resources for these activities come also from the Ukraine Relief Fund, a joint $ 6 million charitable initiative launched with Schmidt Futures, to which Eric and Wendy Schmidt, Robert F. Smith and Vista Equity Partners, the Minderoo Foundation, founded by Andrew and Nicola Forrest, Bill Ford and the General Atlantic Foundation contributed among others.
Mr. Pinchuk advocates through personal conversations, events and articles for stronger and quicker support from Europe and the West for Ukraine's defence of freedom.
Co-Founder of BlueCheck Ukraine; American Actor; Director; Screenwriter; Producer; Narrator
Liev Schreiber is best known for Showtimes' Ray Donovan, for which he earned five Golden Globe nominations and three Emmy nominations. His film credits include the Scream trilogy, X-Men Origins: Wolverine, The Manchurian Candidate, Spotlight, Isle of Dogs, Spider-Man: Into the Spider-Verse, The French Dispatch, and the narrator for Don't Look Up. His stage credits include Glengarry Glen Ross,
for which he won a Tony Award, A View from the Bridge, (Drama Desk Award), Talk Radio, Les Liaisons Dangereuses, Cymbeline, (Obie Award), Hamlet, Henry V, and Macbeth.
Upcoming projects include Across the River and Into the Trees, Asteroid City, and Ray Donovan: The Movie. Liev is a co founder of Bluecheck Ukraine an NGO whose mission is to identify, vet, and fast track financial support to Relief groups on the ground in Ukraine. To donate please go to usukraine.org/bluecheck.
Retired Lieutenant General in the United States Army; Director, George C. Marshall European Center for Security Studies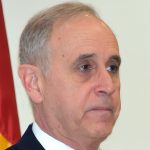 Keith W. Dayton (born March 7, 1949) is a retired lieutenant general in the United States Army who currently serves as the director of the George C. Marshall European Center for Security Studies in Garmisch-Partenkirchen, Germany. Dayton served as the U.S. Security Coordinator for Israel-Palestinian Authority in Tel Aviv, Israel from December 2005 to October 2010. He has also served as the Director of the Iraq Survey Group, as a senior member of the Joint Staff, and as U.S. Defense Attaché in the U.S. Embassy in Moscow, Russia.
After graduating from the College of William & Mary in 1970, Dayton was immediately commissioned as an artillery officer through the Reserve Officer Training Corps. He received Russian language training at the Defense Language Institute and trained as a foreign area officer (FAO) with an emphasis on the former Soviet Union. Prior to his current assignment, he spent 37 years in a variety of command and staff assignments, most recently serving as the director of the Iraq Survey Group during Operation Iraqi Freedom and as Director of Strategy, Plans and Policy, Office of the Deputy Chief of Staff, G-3, United States Army, before his assignment as U.S. Security Coordinator for Israel and the Palestinian Authority.
Other key assignments include deputy director for Politico-Military Affairs, Joint Staff; United States Defense Attaché, Moscow, Russia; senior Army fellow on the Council on Foreign Relations, New York; commander, Division Artillery, 3rd Infantry Division (Mechanized), Germany; and commander, 4th Battalion, 29th Field Artillery; 8th Infantry Division (Mechanized), Germany.
He has written many technical articles over the course of his career, as well as was one of the co-authors of The Future of NATO: Facing an Unreliable Enemy in an Uncertain Environment, a study on the future of NATO published in 1991.
Lt. Gen. Dayton served five years as the United States Security Coordinator (USSC) for Israel and the Palestinian Authority. His leadership of the USSC team included overseeing the training of Palestinian Authority forces. Lt. General Dayton was widely lauded for his "rebuilding" of the Palestinian National Security Service, with thousands of members training in neighboring Jordan. He left Israel in October 2010 and retired from the military in December 2010. In 2018, Defense Secretary James Mattis appointed Dayton to serve as the senior U.S. defense advisor to Ukraine.
In December 2019, Politico reported that the administration of U.S. President Donald Trump was considering Dayton to be the nominee for U.S. Ambassador to Ukraine. On May 1, 2020, President Trump announced his intent to nominate Dayton to the position. On May 14, 2020, his nomination was sent to the United States Senate. On January 3, 2021, his nomination was returned to the President under Rule XXXI, Paragraph 6 of the United States Senate.
Economic Adviser to President of Ukraine; Assistant Professor of Economics at the University of Cambridge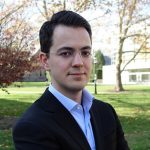 Assistant Professor of Economics at the University of Cambridge. Research affiliate of the CEPR and a member of the CFM. Received Ph.D. from Princeton University in May 2017 and joined Cambridge shortly thereafter.
Contact Information
Faculty of Economics
Sidgwick Avenue
Cambridge, CB3 9DD
United Kingdom
Research Fields
Macroeconomics and Finance
Empirical Political Economy
Deputy Prime Minister for Digitization of Republic of Moldova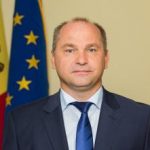 Iurie Țurcanu is a Moldovan politician. He was born in Corlăteni, in the Rîșcani District. Țurcanu currently is the Deputy Prime Minister for Digitalization of Moldova. This post was created on 6 August 2021 and is responsible for coordinating the activities of three Moldovan institutions: the E-Governance Agency, the Public Services Agency and the Information Technology and Cyber Security Service. In September 2021, Țurcanu represented Moldova at the international conference Connecting Municipalities in Digital Era: Best practices from the EU and talked about the problems and objectives of Moldova in the digital realm. Later, in December 2021, Țurcanu said that, during the tenure of the Gavrilița Cabinet, it is possible that Moldovans could start to engage on electronic voting, although he did not give guarantees for members of the Moldovan diaspora.
Head of Division for Digitalisation FDFA of Switzerland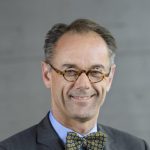 Vice-Minister of the Economy and Innovation of the Republic of Lithuania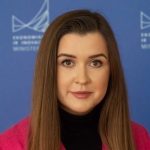 Curriculum vitae
Date of birth 13 December 1988
Education background
2016 Institute of International Relations and Political Science of Vilnius University; Master of Political Sciences (Eastern Europe and Russia)
2012 Institute of International Relations and Political Science of Vilnius University; Bachelor of Political Science
2007 Graduated from Vilnius Vytautas Magnus Gymnasium
Work experience
From 28/12/2020 Vice-Minister of the Economy and Innovation of the Republic of Lithuania
04/2017 – 12/2020 lobbyist, own business
11/2015 – 04/2017 individual activities, Policy and Public Relations Consultant
10/2014 – 11/2015 Vilnius City Municipality Administration; Chief Official of the Economics and Investment
2013 – 10/2014 Individual activities
06/2012-06 – 12/2012 Lithuanian Free Market Institute; Project Manager
Miscellaneous
2011 – 2014 'Students For Liberty'; Member of the Board and founder of the organisation in Europe
Foreign languages English, Russian
Hobbies Painting, futurology
Co-author of the book 'Lithuania 2120'
Writer, Photographer, and Artist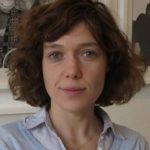 Yevgenia Belorusets is a Ukrainian artist, writer, and photographer born in Kyiv in 1980. In her works, she calls attention to the most vulnerable sections of Ukrainian society. Yevgenia is a co-founder of the journal Prostory, a member of the interdisciplinary curatorial collective Hudrada, an author of the photo series Victories of the Defeated and books Lucky Breaks (recipient of the International Literature Award — Haus der Kulturen der Welt in 2020) and Series of Lectures on the Modern Life of Animals.
Her works meet at the intersection of visual art, literature, journalism, and activism making a solid connection between document and artistic language. The most recent work is The War Diary was presented alongside the wartime work of Ukrainian artists Nikita Kadan and Lesia Khomenko on the occasion of their exhibition at the 59th Venice Biennale.
She lives and works in Kyiv and Berlin.
First Deputy Prime Minister of Ukraine - Minister of Economy of Ukraine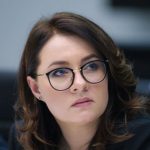 Born in 1985.
Education:
She graduated with honors from Kyiv National University of Trade and Economics and received a master's degree in "Antitrust Management".
She started her career in 2008 in the private sector. Since 2015, she has worked in senior positions in the Chernihiv Regional State Administration: she headed the Department of Economic Development,she held the position of First Deputy Chairman of the Chernihiv Regional State Administration, and from July to December 2018 she served as Chairman of the Regional State Administration.
In September 2019, she was appointed Deputy Minister, and from July 2020 – First Deputy Minister of Economic Development, Trade and Agriculture of Ukraine.
By the Decree of the President of Ukraine on December 22, 2020, she was appointed Deputy Head of the Office of the President of Ukraine.
On November 4, 2021, she was appointed First Deputy Prime Minister of Ukraine – Minister of Economy of Ukraine.
Awarded the Certificate of Honor of the Cabinet of Ministers of Ukraine.
Head of Department, Investigating Human Rights Violations, Office of the Prosecutor General of Ukraine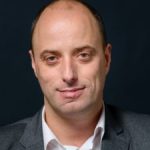 Yuriy Belousov have been working for 15 years in law enforcement and human rights sphere. Former police officer, UN peacekeeper, human rights defender. Last 3 years Mr Belousov works for the PGO as a Head of Department, investigating human rights violations in law enforcement and penitentiary institutions. Since February 2022 actively involved in war crimes investigation.
Richard C. Levin Professor of History, Yale University; Permanent Fellow, Institute for Human Sciences, Vienna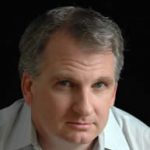 Timothy Snyder is the Richard C. Levin Professor of History at Yale University and a permanent fellow at the Institute for Human Sciences in Vienna. He speaks five and reads ten European languages.
His eight chief books are Nationalism, Marxism, and Modern Central Europe: A Biography of Kazimierz Kelles-Krauz (1998); The Reconstruction of Nations: Poland, Ukraine, Lithuania, Belarus, 1569-1999 (2003); Sketches from a Secret War: A Polish Artist's Mission to Liberate Soviet Ukraine (2005); The Red Prince: The Secret Lives of a Habsburg Archduke (2008); Bloodlands: Europe Between Hitler and Stalin (2010), Thinking the Twentieth Century (with Tony Judt, 2012); Black Earth: The Holocaust as History and Warning (2015); On Tyranny: Twenty Lessons from the Twentieth Century (2017); and The Road to Unfreedom: Russia, Europe, America (2018).  He has also co-edited three further books: The Wall Around the West: State Borders and Immigration Controls in Europe and North America (2001); Stalin and Europe: Terror, War, Domination (2013); and The Balkans as Europe (2018). His essays are collected in Ukrainian History, Russian Politics, European Futures (2014), and The Politics of Life and Death (2015).
Snyder's work has appeared in forty languages and has received a number of prizes, including the Emerson Prize in the Humanities, the Literature Award of the American Academy of Arts and Letters, the Václav Havel Foundation prize, the Foundation for Polish Science prize in the social sciences, the Leipzig Award for European Understanding, the Dutch Auschwitz Committee award, and the Hannah Arendt Prize in Political Thought.  Snyder was a Marshall Scholar at Oxford, has received the Carnegie and Guggenheim fellowships, and holds state orders from Estonia, Lithuania, and Poland.  He has appeared in documentaries, on network television, and in major films.  His books have inspired poster campaigns and exhibitions, films, sculpture, a punk rock song, a rap song, a play, and an opera.  His words are quoted in political demonstrations around the world, most recently in Hong Kong.  He is researching a family history of nationalism and finishing a philosophical book about freedom.
Senior Asssociate, IICEE, University of Fribourg; President, Ukrainian Society of Switzerland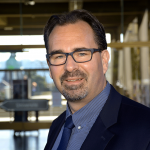 Andrej N. Lushnycky is a Senior Associate of the Interfaculty Institute of Central and Eastern Europe (IICEE) at the University of Fribourg, Switzerland. He has authored numerous articles on contemporary Ukrainian history, as well as culture and diaspora studies and is co-editor of two volumes of the prestigious series Interdisciplinary Studies on Central and Eastern Europe, Vol. 1 Ukraine at a Crossroads (Nicolas Hayoz, Andrej N. Lushnycky) and Vol. 4 Ukraine on Its Meandering Path Between East and West (Andrej N. Lushnycky, Mykola Riabchuk) and contributing author in Vol. 14 Ukraine after Euromaidan. He has contributed to the Atlantic Council Ukraine Alert, the Kyiv Post, Novoe Vremya (nv.ua), as well as Swiss and international newspapers and journals.
In addition to advising numerous government officials and civil societies in Switzerland and abroad, he is the founder and moderator of the Ukraine Forum at the Parliament of Switzerland and the Secretary of the Inter-Parliamentary Friendship Group Swiss-Ukraine.
Finally, he has served as the president of the Ukrainian Society of Switzerland for the past 24 years, Honorary Consul of Ukraine in Switzerland since 2014 and is a member of the Foreign Advisory Board of the Ukrainian World Congress.
President, American Chamber of Commerce in Ukraine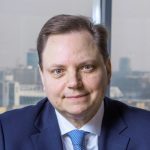 Andy Hunder is President of the American Chamber of Commerce in Ukraine, representing more than 600 US and international investors and corporate members. A native Londoner, Andy was a TV presenter on a leading Ukrainian television channel. He headed the Public Relations department at Ukrainian Mobile Communications (now Vodafone Ukraine) and subsequently was External Affairs and Communications Director at GlaxoSmithKline with responsibility for Ukraine, Central Asia and the Caucasus.
Hunder was the director of the Ukrainian Institute in London, regularly delivering analysis and comment on Ukrainian current affairs on BBC, CNN, SKY, Bloomberg TV, ITV, Al Jazeera, and others. He has spoken on Ukrainian affairs at the UK Houses of Parliament, House of Lords, Oxford University, London School of Economics, and University College London.
From 2016 till 2020, Andy Hunder served as Treasurer of AmChams in Europe, the umbrella organization for American Chambers of Commerce in 43 countries throughout Europe, accounting for more than $ 1.1 trillion in investment on both sides of the Atlantic.
Andy is a member of Ukraine's Business Ombudsman Council, National Reforms Council, and National Investment Council, and a member of the Supervisory Board of the Investment Promotion Office UkraineInvest.
Deputy Head of the Office of the President of Ukraine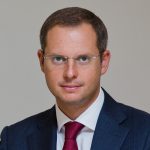 Deputy Head of the Office of the President of Ukraine.
Rostyslav was born in 1983 in Lviv.
Education: Kyiv National Economic University, Masters in Economics, National University of "Kyiv-Mohyla Academy", bachelor in Economics and Entrepreneurship.
Rostyslav began his career in 2003 in multinationals Procter & Gamble and BOSTON CONSULTING GROUP. Since 2006 he joined METINVEST the biggest corporation in Ukraine. In 2007, he took his first executive position – CFO at Makiivka iron and steel plant. In 2008 Rostyslav was promoted to CFO and COO of steel business of Metivest. He was a member of the supervisory boards of Iron and Steel Works of Mariupol, head of the supervisory board of the Bulgarian plant " Promet", member of the board of directors of "Metinvest-Trametal" (Italy).
From 2012 to 2019 Rostyslav was CEO of Zaporizhstal – Iron and Steel Plant and group of subsidiaries employing more than 20 000 employees.
Since March 2021 he worked as an Advisor to the Office of the President of Ukraine (out of staff).
By the Decree of the President of Ukraine on November 23, 2021 Rostyslav was appointed Deputy Head of the Office of the President of Ukraine.
National Political Reporter, Axios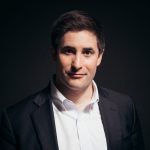 Jonathan Swan currently serves as a national political reporter for Axios.
Swan is regarded as one of the best-sourced reporters covering both parties in Washington and one of the most groundbreaking interviewers on American television. He has broken some of the biggest stories of the recent era, including a series of deeply-reported stories on President Trump's final days in office that have been cited repeatedly in Congress and served as a first draft of history. His podcast accompanying that series, "How it Happened," hit number one on the Apple charts.
As the star of Axios' HBO show, Swan has interviewed global leaders including President Donald Trump — an astonishing interview seen and shared by more than 100 million people for which Swan received an Emmy Award, as well as the 2022 Aldo Beckman Award for Overall Excellence in White House Coverage — Ukraine's President Volodymyr Zelensky, NATO Secretary General Jens Stoltenberg, Director General of the World Trade Organization Ngozi Okonjo-Iweala, Iraq's President Barham Salih, and Prime Minister of Pakistan Imran Khan. He has interviewed the most powerful Democrats and Republicans in the United States — ranging from Senator Bernie Sanders to Senator Mitch McConnell.
Head of the Ukrainian Institute of National Remembrance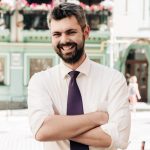 In 2010 Anton Drobovych graduated from the National Pedagogical Dragomanov University with a Master's degree in Philosophy. Four years later he defended his Ph.D. thesis and worked at the departments of Cultural Studies and Philosophical Anthropology till 2019. In 2018 finished his second education and received a Master's degree in Law.
Completed certificate programs "Rethinking the Culture of Tolerance. Groups, Conflicts, and Reconciliation" at Università degli Studi di Milano-Bicocca (Italy) and "Good Governance" at Ukrainian Catholic University (Ukraine).
In 2013-2016, he was Assistant General Director and then Head of Department of Strategy and Development for Museum Planning at Mystetskyi Arsenal. In 2016, he worked as an advisor to the Minister of Education and Science of Ukraine. From 2017 to 2019 was an expert at the think-thank Institute of Social and Economic Research. In 2019, he directed the educational programs at Babyn Yar Holocaust Memorial Center.
Since December 2019, he has held the position of a Head of the Ukrainian Institute of National Remembrance. From 2021 Member of the Board of Trustees, EVZ Foundation (Germany).
He is an alumnus of the leadership seminars "Values and Society" (Aspen Institute Kyiv). Author of more than 50 scientific publications, as well as five educational courses and programs in philosophy, cultural studies, and history of culture. He has published a number of expert materials on social development, education, and culture for the leading Ukrainian media.
Deputy State Secretary of Ministry of Environmental Protection and Regional Development of Latvia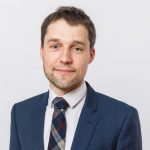 Deputy State Secretary on Digital Transformation Affairs. Government CIO. Digital Transformation sector unit responsible for national and government digital transformation policy & strategy development and steering. Current focal areas of the team are public service digital transformation, government ICT governance & government as a platform implementation and building ecosystem to fuel data economy.
More than fifteen years of professional work experience in Digital government in different positions, initiator of several EU recognized and awarded nationwide initiativess, such as digital awareness program for citizens and digital government benchmark.
Professional moto: "As for the future, your task is not to foresee it, but to enable it." /Antoine de Saint-Exupéry/
Undersecretary for Digital Transformation, Ministry of Economic Affairs; Government CIO of Estonia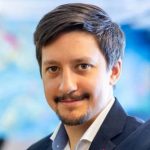 Luukas Ilves is Government Chief Information Officer of Government of Estonia from January 2022. Before joining the Ministry of Economics and Communications of Estonia, Luukas was a Head of Strategy at Guardtime, where he lead Guardtime's work with governments, international organisations and NGOs. He focused on solving tricky challenges and areas of strategic importance, such as digital sovereignty and cloud adoption, trustworthy AI, and the response to COVID-19. He has chaired the Council of Europe's expert committee on the human rights and ethical dimensions of Artificial Intelligence and is a member of the advisory councils of Stanford University's Libraries and the Lisbon Council, a Brussels-based thinktank.
He is founder of the Tech Green Pledge, a network of tech companies committed to combatting climate change. Luukas has served in various positions for the Government of Estonia and the European Commission, including leading digital policy during Estonia's 2017 Presidency of the EU Council, as a member of staff for European Commission Vice President Neelie Kroes and as Head of International Affairs for RIA, Estonia's e-government and cybersecurity agency. Luukas is a graduate of Stanford University, a reserve officer and a member of the Estonian Defence League's Cyber Defence Unit. He has been decorated by the President of Estonia with the Order of the White Star, one of the youngest recipients in the history of the award.
President of the Swiss Confederation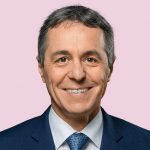 Ignazio Cassis worked as a medical doctor before starting his political career as a member of the communal parliament for Collina d'Oro, in the district of Lugano. Whilst serving as the cantonal physician, he was elected 2007 to the National Council as a member of FDP.The Liberals. 2017 Ignazio Cassis was elected to the Federal Council. In line with the seniority principle of the Federal Council, he takes on the presidency of the Swiss Confederation in 2022.
Ignazio Cassis (FDP), elected by the United Federal Assembly on 20 September 2017, took up his post as head of the Federal Department of Foreign Affairs (FDFA) on 1 November 2017.
For two years prior to his election to the Federal Council, Mr Cassis was president of the parliamentary group of the FDP. The Liberals, of which he was a member since his election to the National Council in 2007. From 2015, he chaired the National Council's Social Security and Health Committee. He was also vice-chair or chair of various parliamentary groups. His political career began in 2004 with his election to the legislative authority of the Ticino municipality of Collina d'Oro.
After graduating in medicine from the University of Zurich in 1987, Ignazio Cassis obtained a doctorate from the University of Lausanne in 1996 and a master's degree in public health from the University of Geneva the same year.
From 1988 to 1996 he worked as a doctor, specialising in 1998 in internal medicine and in prevention and public health. From 1997 to 2008 he was a cantonal physician for the Canton of Ticino. From 2008 to 2012 has held the office of Vice-President of the Swiss Medical Association and since 2012 has held the office of various organisations in the health sector (Curafutura, CURAVIVA, EQUAM, RADIX, etc.).
His university teaching activities (in charge of courses) have taken him to various universities, such as Università della Svizzera italiana, Université de Lausanne, Universität Bern and Universität Zürich.
Ignazio Cassis was born 1961 in Sessa, in the Malcantone region (TI), and is married.
Chairman of the Board, Swiss Investment Fund for Emerging Markets (SIFEM)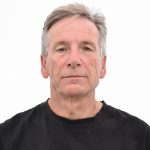 Jörg Frieden's career at the Federal Department of Foreign Affairs, from 1986 to 2018, covered a broad range of posts and responsibilities. He worked as coordinator in Mozambique, advisor for the World Bank in Washington, and as Head of the Eastern and Southern Africa Section in Bern. Between 1999 and 2003, his professional career took a sidestep to the Federal Office for Refugees where he held the position of Deputy Director. In 2003, he returned to the Swiss Agency for Development and Cooperation (SDC) where he took up the position of Resident Director of Development Programmes in Nepal. From 2008 to 2010, he was Deputy Director of the SDC and headed the Global Cooperation Department.
He was also an advisor to and representative of Federal Councillor Micheline Calmy-Rey in the UN Commission on Sustainable Development. From 2011 to 2016, Jörg Frieden was Executive Director of Switzerland at the World Bank Group, specifically at the International Finance Corporation (IFC) and then Swiss Ambassador to Nepal until 2018. Jörg Frieden is also a board member of Helvetas, an NGO working in the field of development cooperation based in Zurich, and member of the development commission of the Canton of Fribourg. He has also recently been appointed to serve in an expert panel to assess the internal evaluation function of the World Bank.
CEO of Naftogaz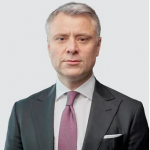 Yuriy Vitrenko has many years of management experience in the energy sector and investment banking. From December 2020 to April 2021, he served as Acting Minister of Energy of Ukraine.
Before his appointment to the Ministry, Yuriy spent six years at the Ukrainian national oil & gas company "Naftogaz of Ukraine", holding different positions there, including Executive Director (2018-2020), Chief Commercial Officer (2016-2018), Director for Business Development (2014-2016). On those positions, he focused on reforming the energy sector and ensuring Ukraine's energy security.
Among Yuriy's most important accomplishments are the successful arbitration cases against Gazprom which were resolved in accordance with the rules of the Arbitration Institute of the Stockholm Chamber of Commerce, as well as diversifying sources of natural gas which allowed Ukraine to eliminate its critical dependence on Gazprom. He initiated and successfully led the implementation of projects on developing a competitive wholesale gas market in Ukraine and its integration into the EU market.
Previously, Yuriy was CEO at the investment company AYA Capital and COO at private equity fund Amstar Europe, a subsidiary of the US-based investment management company Amstar (2008-2010). In 2005-2006, Yuriy was an Associate at the London office of investment bank Merrill Lynch.
Yuriy started his career at PricewaterhouseCoopers LLC (1998-2002) as a Senior Consultant in the Management Consulting Services Department after graduating from Kyiv National University of Economics.
Yuriy holds an MBA from the INSEAD international business school (France, Singapore).
Associate Professor, Academic and Faculty Liaison, SAIS Europe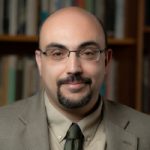 Dr. Eugene Finkel is the Kenneth H. Keller Associate Professor of International Affairs at the Johns Hopkins University's School of Advanced International Studies. Dr. Finkel was born in L'viv and grew up in Israel. His research focuses on how institutions and individuals respond to extreme situations: violence, state collapse, and rapid change. He has published widely on genocide, mass violence, Ukrainian and Russian politics and societies. He is the author of Ordinary Jews: Choice and Survival during the Holocaust (Princeton University Press, 2017) and co-author of Reform and Rebellion in Weak States (Cambridge University Press, 2020). His next co-authored book, Bread and Autocracy in Russia is forthcoming with Oxford University Press and focuses on how Putin uses food as a political and economic weapon. On April 5, 2022 Dr. Finkel published in The Washington Post an opinion article titled "What's happening in Ukraine is genocide. Period" and his writing and commentary on Russia's violence against civilians in Ukraine has appeared in The Independent, Newsweek, Financial Times, Der Spiegel, Die Zeit, Süddeutsche Zeitung, Asahi Shimbun, and numerous other media outlets.
Ambassador Paula Dobriansky
Senior Fellow, Harvard University's JFK Belfer Center for Science; International Affairs and Vice Chair, Atlantic Council's Scowcroft Center for Strategy and Security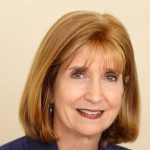 Ambassador Paula J. Dobriansky is a Senior Fellow at Harvard University's JFK Belfer Center for Science and International Affairs and Vice Chair of the Atlantic Council's Scowcroft Center for Strategy and Security.  She brings over 30 years of government and international experience across senior levels of diplomacy, business, and defense.
From 2001-2009, she was Under Secretary of State for Global Affairs and established and led the U.S.-India, U.S.-China, and U.S.-Brazil Global Issues Fora.  She also served as the President's Envoy to Northern Ireland (2007-2009) and received the Secretary of State's highest honor the Distinguished Service Medal for her contribution to the historic devolution of power in Belfast.  Other appointments include:  NSC Director of European and Soviet Affairs, Deputy Assistant Secretary of State for Human Rights and Humanitarian Affairs, Defense Policy Board, the Secretary of State's Foreign Affairs Policy Board, Eximbank's Advisory Council and Chair of Eximbank's Council on China Competition.
Ambassador Dobriansky was also Senior Vice President and Global Head of Government and Regulatory Affairs at Thomson Reuters and held the Distinguished National Security Chair at the U.S. Naval Academy.
From 1997-2001, she was Senior Vice President and Director of the CFR Washington Office and the first George F. Kennan Senior Fellow for Russian and Eurasian Studies.  Ambassador Dobriansky received a B.S.F.S. <em>summa cum laude</em> from Georgetown University School of Foreign Service, and an M.A. and Ph.D. in Soviet political/military affairs from Harvard University.  She has received high-level international recognition from Poland, Lithuania, Romania, Hungary, and Ukraine's Order of Merit.
Olena Zelenska (via video link)
First Lady of Ukraine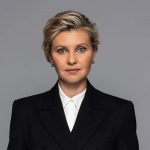 Olena Zelenska was born in Kryvyi Rih on February 16, 1978.
1985-1995 – studying at Kryvyi Rih Gymnasium №95. This is where Volodymyr Zelensky's first met his future wife Olena Zelenska.
1995 – 2000 – studying at the Kryvyi Rih Economic Institute with the major in Architect (master's degree).
On September 6, 2003, she married V. Zelensky. After the marriage, the couple moved to Kyiv.
Olena Zelenskaya is one of the founders of Studio Kvartal 95, which is the most famous, the most rated and the largest in Ukraine, producer of show projects, entertaining programs, films, and serials.
After Studio Kvartal 95 creation, O. Zelenska joined a separate group of authors and participated in writing texts for all projects of Studio Kvartal 95.
Olena Zelenska's author group worked on the concept of the "Liga Smichu" program, which is one of the most humorous projects in Ukraine.
O. Zelenska was one of the writers of the comedy film "How the Cossacks …", which aired in December 2009, and she is also one of the producers of the project "Women's Kvartal".
Social initiatives
The social activity of the First Lady of Ukraine has three main directions: the health of future generations, equal opportunities and cultural diplomacy.
At the initiative of Olena Zelenska, such projects as improvement of the school nutrition system and development of the National Strategy for a safe school environment, counteraction to domestic violence, barrier-freeness, introduction of audio guides in Ukrainian in museums around the world have been launched and are being implemented.
On December 10, 2019, the President's wife initiated Ukraine's accession to the Biarritz International Partnership for Gender Equality.
On January 13, 2020, it became a member of the Council for the Development of the National Cultural and Art Museum Complex "Art Arsenal".
As of November 1, 2020, at the initiative of Olena Zelenska, seven audio guides in Ukrainian have been launched in museums in Austria, Latvia, Azerbaijan and Turkey, and three more – for museums in Montenegro, Italy and Lithuania – are being translated and recorded. An agreement has also been reached with five museums in France, the United Kingdom, the Vatican, Israel and Germany to introduce Ukrainian-language audio guides.
Olena Zelenska also actively supports and promotes Ukrainian Paralympic athletes.
Volodymyr Zelenskyy (via video link)
President of Ukraine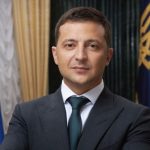 Volodymyr Zelenskyy was elected President of Ukraine on April 21, 2019
On 20 May, 2019 sworn in as the 6th President of Ukraine
January 25, 1978 – Born in Kryvyi Rih, Ukraine
2000 – Graduated from Kyiv National Economic University, with a law degree
1997-2003 –  Actor, performer, script writer, producer of the stand-up comedy contest team «KVARTAL 95»
2003-2011 – Executive producer, "KVARTAL 95", LLC
2011-2012 – Chief Executive, PJSC "Inter TV Station"
2013-2019 – Executive producer,  "KVARTAL 95", LLC
Founded "The League of laughter" NGO. Produced 10 feature length movies, won more than 30 awards of the National Television Award of Ukraine "Teletriumph". President Zelenskyy is a prize-winner of numerous international film festivals and media forums.
From the outset of the hostilities in Donbas Volodymyr Zelenskyy and "KVARTAL 95" rendered support to the Armed Forces with funds, equipment and arranged shows on the front line and in different military units.
Married to Mrs Olena Zelenska, with 2 children – daughter Oleksandra and son Kyrylo.
Vice-Prime Minister, Minister of Digital Transformation of Ukraine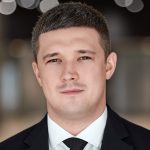 Mykhailo Fedorov is Vice Prime Minister and Minister of Digital Transformation of Ukraine. The youngest minister in the history of Ukrainian politics, Fedorov, at the age of 30, managed to succeed both with opening his own businesses as well as with leading the country's digital revolution. His most important project as minister is the "State in a Smartphone" which aims, by 2024, to have 100% of all government services available online, with 20% of services provided automatically without the intervention of an official and one online form to receive a package of services.
Deputy Prime Minister and Minister for Investments, Regional Development and Informatization of the Slovak Republic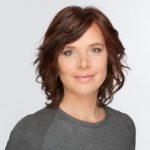 Education
Academy of Performing Arts, Bratislava, Slovak Republic
Further Education
Higher Education Certificate, University of Cambridge, United Kingdom
Centre Européen de Recherches Internationales et Stratégiques, Brussels, Belgium, M.A.
Université de Paris 1, Panthéon-Sorbonne, Paris, France, DEA
Professional Experience
2020 – Deputy Prime Minister and Minister of Investment, Regional Development and Informatization of the Slovak republic
2016 – 2020 National Council of the Slovak Republic (member, Deputy Chairwoman of the Committee for Education, Science, Youth and Sport)
2014 – 2018 Councellor, Local Council – Bratislava Staré Mesto, Slovak Republic
2013 – 2014 Lecturing Comenius University Bratislava, Slovak Republic, Catholic University, Ružomberok, Slovak Republic
2004 – 2013 European Commission
Language skills:
English, French, Spanish
Minister of Technological Innovation and Digital Transition of Italy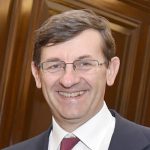 Vittorio Colao, 60, is the Italian Minister of technological innovation and digital transition.
In 2020, he coordinated the Committee of experts in economic and social matters nominated by the Italian President of the Council of Ministers during the COVID-19 crisis.
He started his career in 1986, in McKinsey. In 1996 he joined Omnitel (today Vodafone Italy) as general manager and he was appointed CEO in 1999. In 2011 he was nominated local CEO of the company for Southern Europe and in 2003 his responsibility was extended to Middle East and Africa.
In 2004, Vittorio Colao left Vodafone and became CEO of the publishing company RCS MediaGroup for a two year-long experience, after which he rejoined Vodafone as CEO Europe. In 2008 he was nominated CEO of the Vodafone Group and stayed in office until 2018.
In recent years, Vittorio Colao has been advisor of General Atlantic, Non-Executive Member of the Board of Directors of Unilever, and Member of the Board of Directors of Verizon and Bocconi University. Colao is also a member of the Advisory Board of the Oxford Martin School and the Cometa ONLUS, an organization focused on welcoming and training minors in Como.
Vittorio Colao is also Cavaliere al Merito del Lavoro (2014) and was also nominated United Nations He4She Champion (2015), FT Women Champion (2017), and Stonewall Senior Champion (2018). He received a degree from Bocconi University and an MBA from the Harvard Business School.
Chief Strategy Officer, Cyber Peace Institute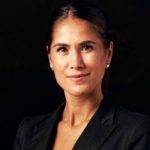 Francesca has an International Law and Human Rights background and 10+ years' experience in working in international organizations (United Nations and World Economic Forum) on action oriented research, capacity building and technical assistance in international justice, crime and security. She has developed her expertise on cybercrime, cybersecurity and misuse of technology, recently focusing on opportunities, risks and threats created by new technologies. At the Institute, she is leading the development of knowledge and initiatives on disruptive technologies and how to increase resilience through capacity building.
Minister of Digital Transformation of the Republic of Slovenia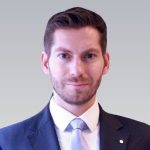 Mark Boris Andrijanič graduated with honours from the Faculty of Law in Ljubljana, and he holds a Master of Public Policy (MPP) degree from the University of Oxford. As of April 2021, he has chaired the Strategic Council for Digitalisation of the Government of the Republic of Slovenia. From 2016 to 2021, he worked for the American technology company Uber, most recently as Head of Public Policy for Central and Eastern Europe.
Prior to joining Uber, Mr Andrijanič was a Visiting Fellow at the Wilfried Martens Centre for European Studies in Brussels, where his research focused on the EU's digital and economic policies. Before coming to Brussels, he advised the Government of Sierra Leone on economic reforms. In Slovenia, he co-founded and led a number of NGOs aimed at promoting active citizenship and entrepreneurship, including Mreža idej (Network of Ideas). He still leads the Oxbridge Club Slovenia, which brings together Slovenians who have studied at Oxford or Cambridge. Since 2017, he has been a David Rockefeller Fellow at the Trilateral Commission and a Millennium Fellow at the Atlantic Council. In 2021, he became a member of the Rotary Club Ljubljana. He has been a speaker at numerous international conferences on new technology both in Europe and the United States.
Deputy Minister for Digitisation and Innovation, Ministry of Industry and Trade of the Czech Republic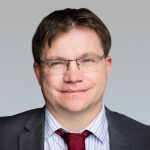 Petr Očko studied information management and European integration at the University of Economics in Prague and also completed his Ph.D. studies in information economics at the Faculty of Arts of Charles University in Prague. As an expert in the field of European economic integration, he has been working at the Ministry of Finance since 2001 in the field of EU structural funds, since 2004 he has worked as an advisor to the Deputy Minister of Finance for the financial market and in 2006 he was entrusted by the government with the function of national coordinator of the introduction of the euro. Since August 2007, he has worked in the private sector as a coordinator of EU projects at Telefónica O2.
He returned to the state administration in 2009 as Chief Director for the EU Budget and Funds at the Ministry of Transport, and from August 2010 he worked as Section Director for EU Funds, Research and Development at the Ministry of Industry and Trade. In 2012-2013, as the authorized CEO, he was also in charge of the stabilization and development of the CzechInvest agency for business and investment support. Since 2015, he has led the Department of Financial Instruments and Project Management at the Ministry of Industry and Trade and has been preparing in particular the National Innovation Fund project and the transformation of the Czech-Moravian Guarantee and Development Bank. In March 2016, he was appointed chairman of the Technology Agency of the Czech Republic by the government. Since 1 July 2018, he has been Deputy Minister of Industry and Trade, managing the Digitization and Innovation Section.
Minister for Energy and Digital Development of Sweden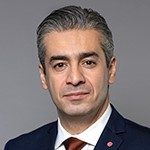 Party
Swedish Social Democratic Party
Areas of responsibility
Digital development in society
Energy
Personal
Khashayar Farmanbar was born in 1976. He lives in Nacka. He is married and has two children
Educational background
2000–2003 – Degree in Industrial Marketing, Luleå University of Technology (Degree completed in 2015)
1995–2000 – Bachelor of Science in Computer Science, Luleå University of Technology (Degree completed in 2015)
Positions and assignments
2021– present – Minister for Energy and Digital Development
2013–2021 – Shadow Municipal Commissioner, Nacka Municipality Member, digital transformation preparation committee
2014–2021 – Swedish Association of Local Authorities and Regions
2018–2021 – Member, County Council Assembly, Stockholm County
2011–2013 – Second Deputy Chair, Nacka Energi
2002–2013 – Managing Director, Agency9 AB
2001–2003 – Member of Federal Board, Swedish Social Democratic Youth League
1995–2000 – District Chair, Norrbotten Swedish Social Democratic Youth League
Poland's Secretary of State, Government Plenipotentiary for Cyber Security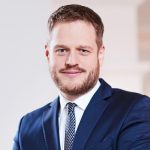 From 2018 to 2020 – Deputy Minister of Health responsible for informatization of the health sector, including supervision over the Centre of Health Information Systems. During this period, projects such as the Patient's Internet Account, e-prescription and e-referral were successfully implemented.
Since April 2021 – Vice-Chairman of the Council for Digital Affairs. With their knowledge and experience, members of the Council support, among other things, the Council of Ministers Committee for Digital Affairs. The Council for Digital Affairs provides opinions on strategic documentation and other documents related to digitisation, communications and the development of the information society.
From November 2020 to 7 June 2021 – the first Deputy Mayor of the city of Chełm. He was responsible, for example, for raising funds for investments and supervised the preparation of a plan for the transformation of the city's heating plant in connection with the necessity to meet EU climate targets.
He worked as an advisor of Prime Minister Mateusz Morawiecki at the Ministry of Development and the Ministry of Finance and headed the Department of Small and Medium Enterprises at the Ministry of Development in 2016-2017.
He ran a company providing business and legal advice to entrepreneurs in the SME sector.
From 2009 to 2014, he worked for one of the largest companies in the telecommunications area.
The Secretary of State for Digital Affairs in the Chancellery of the Prime Minister performs tasks assigned by the Minister competent with regard to informatisation. He also coordinates, in terms of content, the implementation of tasks within the governmental administration responsible for informatisation.
The Government Plenipotentiary for Cyber Security coordinates activities and the implementation of the Government's policy with respect to ensuring cyber security in the Republic of Poland.  
Minister of E-Governance of the Republic of Bulgaria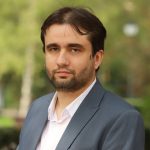 Bozhidar Bozhanov is an IT expert and entrepreneur and a promoter of an information security company. He has significant experience in e-government development; as an expert he has been involved in drafting a number of amendments to laws and strategy papers. He is member of the Da, Bulgaria Executive Council.
Bozhidar Bozhanov is a graduate of Goldsmiths, University of London. He was a member of the group of IT experts Obshtestvo.bg working to develop better digital tools for communication between the Government and citizens. He takes an active part in e-government promotion.
Bozhidar Bozhanov was born in Bourgas, Bulgaria and grew up in Dimitrovgrad. He has lived in Sofia and Amsterdam.
Member of Parliament (47th National Assembly), elected on the ticket of Democratic Bulgaria in the 26th Multi-seat Constituency, Sofia Region.
Minister of e-Government in the cabinet elected by the 47th National Assembly on 13 December 2021.
Denys Shmyhal (via video link)
Prime Minister of Ukraine
Born in 1975 in Lviv.
Has higher education. In 1997 he graduated from Lviv Polytechnic National University with a degree in production management (mechanic engineering), engineer-economist. Ph.D. in Economics (2003).
From 1995 to 2009 Denys Shmyhal served in leadership positions at enterprises in Lviv.
From 2009 to 2013 he worked in Lviv Regional State Administration.
In 2014 Denys Shmyhal was appointed deputy Head of the Main Department of the Ministry of Revenue and Duties in Lviv region.
2015-2017 – Advisor'Vice President' CEO, Member of the Supervisory Board of Lvivholod Ltd.
2017-2019 – deputy Director General for social issues of PJSC DTEK Zakhidenergo, Director of DTEK Burshtyn TPP, acting deputy Director General for social issues, PJSC DTEK Zakhidenergo; Burshtyn, Ivano-Frankivsk region.
From August 2019 to February 2020 – head of Ivano-Frankivsk Regional State Administration.
On 4 February 2020, Denys Shmyhal was appointed Deputy Prime Minister of Ukraine, Minister of Communities and Territories Development of Ukraine.
Minister of Foreign Affairs of Ukraine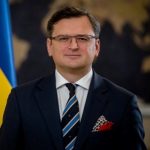 Dmytro Kuleba was born in 1981 in Sumy, Ukraine.
In 2003, Dmytro Kuleba graduated with honour from Institute of International Relations, Taras Shevchenko University (Kyiv,Ukraine), where he studied international law. In 2006 Mr.Kuleba obtained Ph.D. in Law.
From 2003 to 2010 he worked at the Ministry of Foreign Affairs and at the Permanent Mission of Ukraine to the OSCE.
He also worked at the office of Ukraine's Foreign Minister from 2010 to 2013 in charge of the issues related to the image of Ukraine abroad, international organizations, relations with the United States.
During January-June 2013, Mr.Kuleba served as advisor to Deputy Prime Minister for Humanitarian Affairs.
After quitting civil service in 2013, Dmytro Kuleba chaired the Board of the UART Foundation for Cultural Diplomacy.
In 2014 Dmytro Kuleba returned to the Ministry of Foreign Affairs as Ambassador-at-Large to launch strategic communications. He introduced the concepts of digital diplomacy, strategic communications, cultural diplomacy and public diplomacy into the Ministry's work.
In 2016 Mr. Kuleba was appointed as Permanent Representative of Ukraine to the Council of Europe.
From August 2019 to March 2020 – Deputy Prime Minister for European and Euro-Atlantic Integration of Ukraine.
Minister for Foreign Affairs of Ukraine since March 04, 2020.
Dmytro Kuleba is author of a book "The War for Reality. How to Win in the World of Fakes, Truths and Communities".
He is married and has two children.
President, EBRD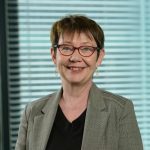 Odile Renaud-Basso became the seventh President of EBRD on November 2nd 2020 following her election by the EBRD's Board of Governors during their 29th Annual Meeting in October.
She replaced Sir Suma Chakrabarti, who stepped down in July after serving two full four-year terms, and is the first ever female head of a multilateral development bank.
In her previous role as Director General at the French Treasury, Ms Renaud-Basso oversaw the development of France's economic policies, leading on European and international financial affairs, trade policies, financial regulation and debt management.
In this position, she also served as Vice-President of the European Economic and Financial Committee, deputy to the G7 and G20 groups and French Governor or Alternate Governor of the World Bank, EBRD and African Development Bank . She was also Chair of the Paris Club.
Prior to that, she was Deputy Director-General of the Caisse des Dépôts, a large French public financial institution.
Ms Renaud-Basso is a graduate of the Paris Institut d'Etudes Politiques (Sciences Po), and an Ecole Nationale d'Administration alumnus. She also attended Harvard University's John F. Kennedy School of Government.
Managing Director and Executive Vice President, IFC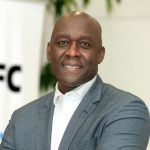 Makhtar Diop is IFC's Managing Director and Executive Vice President. He assumed this position on March 1st, 2021. Prior to this appointment, he was the World Bank's Vice President for Infrastructure, where he led the Bank's global efforts to build sustainable infrastructure in developing and emerging economies. In this role, he oversaw the Bank's critical work in energy, transport, digital infrastructure, and public-private partnerships.
Prior to this, Mr. Diop served for six years as the World Bank's Vice President for Africa, where he oversaw the delivery of a record-breaking USD$70 billion to Sub-Saharan Africa to help tackle development challenges such as increasing access to energy; boosting women's and youth's economic empowerment; and promoting an enabling environment for more innovation and technology adoption. A passionate advocate for Africa's right to clean and affordable electricity, he also called for greater investment in renewable energy and pushed for stronger regional interconnectivity in the power and transport sectors. He previously served as World Bank Director for Finance, Private Sector & Infrastructure in the Latin America and the Caribbean Region; Country Director for Brazil, where he helped finance major infrastructure work; and Country Director for Kenya, Eritrea, and Somalia.
Mr. Diop brings to the post a deep level of experience and understanding of development challenges and a firm grasp of the public/private sector interface. His main priorities will be to mobilize investments in the poorest and most fragile countries and create the conditions for a resilient, inclusive, and sustainable recovery. In addition to his international organization experience, Mr. Diop, an economist by training who started his career in the banking industry before joining the IMF and later the World Bank, has extensive private sector experience. He has also held government positions, most notably as Minister of Economy and Finance of Senegal, where he played a key role in instituting structural reforms that helped build a strong foundation for Senegal's growth in the late 1980s.
A recognized opinion leader in the economic and social development field, Makhtar Diop has been named one of the 100 most influential Africans in the world. In 2015, he received the prestigious Regents' Lectureship Award from the University of California, Berkeley.
Mr. Diop holds degrees in economics from the Universities of Warwick and Nottingham in England.
Former Executive Director, Financial Oversight and Management Board for Puerto Rico; Ukraine's Minister of Finance 2014-2016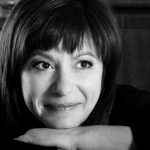 Natalie A. Jaresko is a recognized International Finance Executive with successful transformational experience in the private sector, public service, and non-governmental organizations. She is a force for positive change as a result of her ardent desire to achieve sustainable growth and to improve the quality of people's lives. She thinks strategically and is deeply experienced at driving efficient operations. She has been the leader others seek for challenging negotiations, value creation, collaboration and alignment, fundraising and increasing investment. Natalie has over 30 years of successful leadership experience, navigating through numerous crisis periods, applying passion, analysis and data driven solutions.
Natalie recently served five years (2017-2022) as the Executive Director of the Financial Oversight and Management Board for Puerto Rico. She led the sustainable negotiated exit from the largest municipal bankruptcy in U.S. history, while working to restore the Island's fiscal health, enabling a return to capital markets. Notwithstanding a critically difficult period of environmental and political instability during a pandemic, she resourcefully focused limited budgetary resources on improving critical essential services such as education, public safety, and health, while strengthening sustainable budgetary practices, financial reporting, and transparency.
Natalie served as Minister of Finance of Ukraine (2014-16) at one of the most difficult times in Ukraine's history, rocked by a deep recession, Russian occupation and war on part of its territory. She led the successful negotiation and implementation of the largest IMF program in the institution's history, including reduction of budget deficits, introduction of budgetary transparency, improved corporate governance at state owned banks, reduction of monopolistic practices in the economy, as well as a complex sovereign and sovereign guaranteed debt restructuring. As a result of her leadership, Ukraine enjoyed its first signs of economic recovery, including stabilization of the domestic currency, growth in banking system deposits, sharply reduced inflation, and growth in industrial production.
She spent two decades in the private equity industry focused on small and medium-sized business in the region, as co-founder and CEO of Horizon Capital, a fund manager with over $600 million under management, and as President and CEO of the Western NIS Enterprise Fund. Natalie led the fundraising campaigns, served on the investment committee, and worked hand in hand with portfolio companies to successfully grow their businesses in a way that would support their shareholders, as well as local communities – an early social impact investment experience.
Natalie has extensive board experience as a Board member in many private portfolio companies, ranging from banks to insurance and from consumer goods to agriculture.
She began her career in Federal government serving in the U.S. State Department in Washington, D.C. from 1989-92, as Chief of the Economic Section of the U.S. Embassy in Ukraine from 1992. Natalie was responsible for building a new economic relationship between the United States and newly independent Ukraine. Her passion for development finance stemmed from these experiences in post-communist economies evolving out of the former Soviet Union.
Ms. Jaresko has done extensive public speaking and media appearances, including CNN and CSPAN. She has guest lectured at Stanford Business School, Harvard Kennedy School of Government, Ukrainian Catholic University, Notre Dame, Cambridge University, University of Michigan. Two Presidents of Ukraine have awarded her for her service to Ukraine. She is a Certified Public Accountant. She also serves as Chairperson of Aspen Institute Kyiv, a not-for-profit Board.
Senior Director, Atlantic Council's Eurasia Center; US Ambassador to Ukraine 2003-2006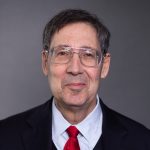 Ambassador John E. Herbst is senior director of the Atlantic Council's Eurasia Center and served for thirty-one years as a foreign service officer in the US Department of State, retiring at the rank of career minister. He was US ambassador to Ukraine from 2003 to 2006, when he worked to enhance US-Ukrainian relations, help ensure the conduct of a fair Ukrainian presidential election, and prevent violence during the Orange Revolution. Prior to that, he was ambassador to Uzbekistan (2000-03), where he played a critical role in the establishment of an American base to help conduct Operation Enduring Freedom in Afghanistan. He also promoted improved US-Uzbek relations, in part by encouraging the government in Tashkent to improve its human rights record.
In his last four years at the State Department, he served as the coordinator for reconstruction and stabilization, leading the US government's civilian capacity in societies in transition from conflict or civil strife, and to provide support to countries at risk of instability. He oversaw the establishment of the Civilian Response Corps of the United States, the US civilian rapid response force for reconstruction and stabilization operations overseas.
Ambassador Herbst previously served as US consul general in Jerusalem; principal deputy to the Ambassador-at-Large for the Newly Independent States; the director of the office of independent states and commonwealth affairs; director of regional affairs in the Near East Bureau; and at the embassies in Tel Aviv, Moscow, and Saudi Arabia.
He most recently served as director of the center for complex operations at National Defense University. He has received the Presidential Distinguished Service Award, the Secretary of State's Career Achievement Award, and the State Department's Distinguished Honor Award. Ambassador Herbst has written book chapters, articles, and op-eds on stability operations in Central Asia, Ukraine, and Russia. His writings have appeared in the New York Times, the Washington Post, the Atlantic, the National Interest, and Foreign Policy. He has been a frequent guest discussing the Ukraine crisis on television and radio.
Ambassador Herbst earned a bachelor of science in foreign service from Georgetown University's School of Foreign Service, Phi Beta Kappa, and a master of law and diplomacy, with distinction, from the Fletcher School at Tufts University. He also attended the Johns Hopkins University School of Advanced International Studies Bologna Center.
President, Ukrainian World Congress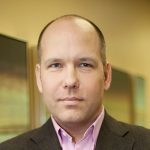 Paul Grod is President of the Ukrainian World Congress (UWC). He served as its Vice President for 10 years prior to his election in November 2018. During that time Paul Grod was responsible for many key initiatives and chaired a number of committees and projects including several international election observation missions to Ukraine and UWC's Council in Support of Ukraine, among others.
Professionally, Paul Grod is a lawyer and business leader. He is President & CEO of Rodan Energy Solutions, a leading North American energy management company. Prior to founding Rodan Energy Solutions, Paul was a corporate and investment banker with CIBC World Markets and a lawyer with Gowling WLG, a leading global law firm where he practiced corporate finance and M&A law. Paul Grod is past-President of the Ukrainian Canadian Congress, which coordinates and represents the interests of one of Canada's largest ethnocultural communities (1.4 million).
Paul Grod is a recipient of many awards and recognitions, including:
– Queen Elizabeth II Diamond Jubilee Medal in recognition for his significant contributions and achievements in service to Canada;
– Ukraine's 25th Anniversary Jubilee Medal – awarded personally by the President of Ukraine for his significant personal contribution to strengthening the international authority of Ukraine, promoting its history, heritage and contemporary achievements;
– Shevchenko Medal of the Ukrainian Canadian Congress for outstanding contribution to the development of the Ukrainian Canadian community;
– Top 100 (#21) people influencing Canada's global future by Embassy Magazine & Hill Times' Power and Influence magazine;
– One of 13 Canadians (only non-government official) sanctioned by Russian President Vladimir Putin and barred from entering Russia.
Paul Grod is a member of the Law Society of Ontario and holds Bachelor of Political Science, Bachelor of Laws, and Master of Business Administration degrees. Paul is married and has four children.
Co-Founder, The Shadows Project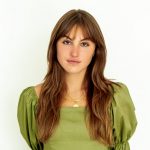 Catarina Buchatskiy is a student at Stanford University studying International Relations with a focus on International Security. She grew up in Kyiv, though her father's family is from Odesa.
At Stanford, she was a research assistant at the Hoover Institution and a mentee at the Hoover National Security Affairs Mentorship program. In January of 2021, she co-founded the Shadows Project, Ukrainian-led and Ukrainian-focused NGO focused on preserving and popularizing Ukrainian culture amongst the next generation of Ukrainians.
Since the beginning of the full-scale invasion of Ukraine, Catarina has been working at the Shadows Project alongside Ukrainian museums to provide them with protective equipment to preserve Ukrainian art and artifacts from destruction. She works in the intersection of culture and national security and believes that a strong cultural protection policy is key to a comprehensive national defense policy.
Historian of Women and a Feminist Anthropologist, President, Ukrainian Association for Research in Women's History, Ph. D.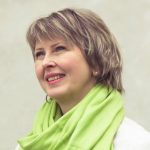 Oksana Kis is a feminist historian and anthropologist, a head of the Department of Social Anthropology and a Leading Research Fellow at the Institute of Ethnology, National Academy of Sciences of Ukraine (in Lviv). She obtained her academic degree "kandydat nauk" (Ph.D. equivalent) from Ivan Krypiakevych Institute of Ukrainian Studies, National Academy of Sciences of Ukraine in 2002; in April 2018 she completed her habilitation ("doctor nauk" degree). Since 2010 she serves as a President of the Ukrainian Association for Research in Women's History. She is also a co-founder and a vice-president of the Ukrainian Oral History Association. In 2014-2020 Oksana Kis was an Editor-in-Chief of the academic website Ukraina Moderna, and she is a member of the editorial team of Aspasia: The International Yearbook of Central, Eastern, and Southeastern European Women's and Gender History. In 2018 she was elected to the Scientific Council of the National Research Foundation of Ukraine.
Oksana Kis authored two books Zhinka v tradytsiinii ukrainskii kilturi druhoi polovyny 19 – pochatku 20 stolittia (Lviv, 2008; 2n ed. in 2012) and Ukrainky v GULAGu: vyzhyty znachyt peremohty (Lviv, 2017; 2nd revised ed. 2020), the latter was recently included into the list of the 30 most significant books of the Ukrainian Independence by the Ukrainian Book Institute. Its English version Survival as Victory: Ukrainian Women in the Gulag (Harvard Series in Ukrainian Studies) was awarded the Translated Book Prize from Peterson Literary Fund in December 2021. She also edited and co-edited several volumes including the award-winning book Ukrainski zhinky u hornyli modernizatsii (Kharkiv, 2017).
Dr. Kis is a recipient of several academic awards. The areas of her expertise include Ukrainian women's history, feminist anthropology, oral history, and gender transformations in post-socialist countries. Her current research focuses on everyday lives of the Ukrainian refugees in the displaced persons camps in post-WWII Europe.
Executive Director, McCain Institute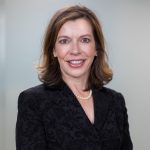 Dr. Evelyn N. Farkas, Executive Director of the McCain Institute, has three decades of experience working on national security and foreign policy in the U.S. executive, legislative branch, private sector and for international organizations overseas. In 2019-2020 she ran to represent New York's 17th Congressional District in the House of Representatives. She was President, Farkas Global Strategies from 2016-2022, as well as a Senior Fellow at the German Marshall Fund of the United States and the Atlantic Council and National Security Contributor for NBC/MSNBC.
She served from 2012 to 2015 as Deputy Assistant Secretary of Defense for Russia/Ukraine/Eurasia, Balkans, Caucasus, and conventional arms control. From 2010 to 2012 she was Senior Advisor to the Supreme Allied Commander Europe and Special Advisor to the Secretary of Defense for the NATO Summit. Prior to that, she was Executive Director of the Commission on the Prevention of Weapons of Mass Destruction Proliferation and Terrorism and senior fellow at the American Security Project.
From 2001 to 2008, she served as a Professional Staff Member of the Senate Armed Services Committee responsible for Asia Pacific, Western Hemisphere, Special Operations Command, and policy issues including combatting terrorism, and export control.
Farkas was a professor of international relations at the U.S. Marine Corps Command and Staff College and served in Bosnia with the Organization for Security and Cooperation in Europe (OSCE). She obtained her MA and Ph.D. from The Fletcher School of Law and Diplomacy and speaks several languages. She is a member of the Council on Foreign Relations, the Board of Directors for the Project 2049 Institute, Supporters of Civil Society in Russia, Leadership Council-Women in National Security, and the Board of Trustees of her alma mater, Franklin & Marshall College.
President, Global Rights Compliance Foundation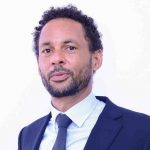 Wayne Jordash QC, President of Global Rights Compliance Foundation. Described by the Legal 500 UK 2017 as "one of the world's leading international criminal lawyers". He has acted as legal counsel before the European Court of Human Rights, the Human Rights Council, the International Criminal Tribunal for Rwanda, the International Criminal Tribunal for the Former Yugoslavia, the Extraordinary Chambers in the Court of Cambodia; the Special Court for Sierra Leone and the International Criminal Court (ICC). He has conducted a range of on-the ground criminal investigations and fact-finding missions in fragile and conflict-affected states on behalf of a range of states, international and national CSOs (e.g., ICJ, Human Rights Watch, Coalition for Peace in Donbas, etc.,). Wayne also has significant expertise in gender issues, having led UN efforts to develop best practices for SGBV prosecutions, contributing to The Hague Principles on Sexual Violence, and representing victims of sexual violence in Bangladesh/Myanmar (Rohingya) before the ICC.
Wayne has advised a range of Governments on international law issues, including the Government of Bangladesh, the Serbian Government (before the International Court of Justice), the Government of Libya (before the ICC), Armenia, the Netherlands, and the Maldives. He has supported the Ukrainian's Prosecutor General's Office since 2015 and currently acts as an advisor to the Office on a range of international criminal issues relevant to the investigation of war crimes committed by the Russian military.
Editor-in-Chief, POLITICO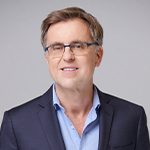 Matthew Kaminski is POLITICO's Editor-in-Chief, overseeing all editorial operations of the publication.
Starting as a freelancer from Eastern Europe before his senior year in college, Matt has reported on international affairs, politics and business on and off for the past quarter century. He covered the former Soviet Union for the Financial Times and Economist in 1994-97, and in 1997 joined the Wall Street Journal in Brussels as a correspondent. He subsequently held various writing and editing roles with the Journal in Paris and New York. In 2004, Matt was awarded the Peter Weitz Prize by the German Marshall Fund for a series of stories on the European Union. His coverage of the Ukrainian crisis won an Overseas Press Club prize in 2015. He was also a finalist for the Pulitzer Prize in commentary that year.
He joined POLITICO in late 2014 to become the founding editor of the European edition, which launched in April 2015. He moved to Washington in the fall of 2018 to help lead the publication's global expansion efforts, and took on his current role in April 2019.
Born in Poland, Matt immigrated to the United States as a child and grew up in Washington. He holds degrees from Yale College and the University of Paris and lives in Washington with his wife, Alexandra Geneste, and their two children.
Executive Director, Elena Pinchuk Foundation; Coordinator, HelpUkraine Center Initiative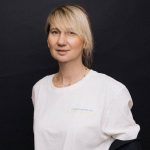 Olga Rudnieva works as Executive Director of Elena Pinchuk Foundation (www.antiaids.org/en) since 2003 and coordinates HelpsUkraine Center as volunteer since march, 2022 (www.helpukraine.center).
Previous experience includes work for the Ministry of Health of Ukraine; local NGO; publishing house "Women's Health".
Olga's expertise lies in fundraising, SCR, project management, event management and social campaigns in media.
Olga is a social media influencer and columnist in ELLE Ukraine, Novoe Vremya magazine and often covers HIV/AIDS, gender equality and charity topics for high profile Ukrainian media.
Starting in 2018, four years in a row, Olga is listed amongst TOP 100 successful women of Ukraine according to Novoe Vremya magazine.
Olga's professional network includes local and international NGOs, large corporations, charitable foundations, local and international celebrities.
She resided in the USA, Switzerland, Russia. Currently based in Ukraine.
Graduated from National Economy University in 2001 with excellence (Master of International Business Administration).
Since 2014 alumni of Aspen Institute Ukraine.
In 2008 finished LBS course "Foundation endowment asset management".
In 1996 was an exchange student in the USA (MBA course).
Artistic Director, PinchukArtCentre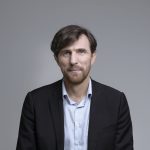 Björn Geldhof, Artistic Director of the PinchukArtCentre (Kyiv). Geldhof has curated numerous projects internationally, including: Ukrainian National Pavilion at the 56th International Art Exhibition – La Biennale di Venezia (2015), Future Generation Art Prize exhibitions in Venice (2011, 2013, 2017, 2019) and This is Ukraine: Defending Freedom, an official collateral event of the 59th International Art Exhibition – La Biennale di Venezia (2022). He has curated many solo-exhibitions and thematic exhibitions, such as China China, Fear and Hope, Loss: in Memory of Babyn Yar, Suns and Neons above Kazakhstan, Democracy Anew, Fragile State, and The Forbidden Image and has worked with among others: Damián Ortega, Olafur Eliasson, Anish Kapoor, Ai Weiwei, Jenny Holzer, Berlinde De Bruyckere, Tony Oursler, Jake & Dinos Chapman, Shilpa Gupta, Michelangelo Pistoletto, Marina Abramovic, Santiago Sierra, and Carlos Motta.
Between 2015 and 2018, Geldhof combined his position at the PinchukArtCentre with the role of artistic director of YARAT contemporary art in Baku, Azerbaijan.
Before coming to Kyiv, Geldhof worked directly with the Belgian artist Jan Fabre and as an independent curator and manager of the art and culture magazine Janus.
Geldhof studied at Katholieke Universiteit of Leuven, Belgium.
Ukrainian Chef, Restaurateur and Social Activist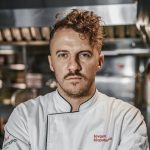 Ievgen Klopotenko is a Ukrainian chef, restaurateur and social activist.
Ievgen is on a mission to revive centuries-old Ukrainian recipes, modernize them and show Ukrainian rich heritage through food. He favors local ingredients in the true farm-to-table approach.
After Russian invasion, his Kyiv restaurant 100 Rokiv Tomu Vpered restaurant become a frontline canteen to feed anyone who needs. In March 2022 during the war Ievgen has opened another restaurant Inshi in Lviv, where he and his team are cooking for Ukrainians displaced by the war, including those who are fleeing from the horrific violence in Mariupol.
In 2020, Ievgen launched the initiative to get borscht recognized as Ukraine's intangible cultural heritage by UNESCO.
In Ukraine Ievgen is also well known for his project CultFood aiming to change meals in school canteens and the school nutrition system in general. In 2018, Ievgen started implementing new recipes for Ukrainian schools. One hundred ten new dishes were officially adopted and piloted in 5000 schools across Ukraine. In 2020 the school meal issue was lifted to the national level. Upon Ukraine's First Lady Olena Zelenska call, a working group was set up to entirely re-set the school meal system in the country. From 1 September 2021, schools were officially presented with a completely new menu of 160 dishes for four weeks.
In 2021 Ievgen has been recognized as one of the most promising leaders in the world of gastronomy and entered 50 Next, a global list of 50 people under 35 who are shaping the future of gastronomy.
Founder and Chief Executive Officer of Ukrainian Volunteer Service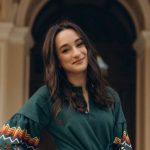 Anna Bondarenko is founder and chief executive officer of Ukrainian Volunteer Service. She is an author of the national telephone befriending initiative My Phone Friend and the youth empowerment program Agents of Volunteering. Bondarenko teaches volunteer management at the state educational program Youth Worker and at the Ukrainian Catholic University in the only master's program in non-profit management in Ukraine.
Ukrainian Volunteer Service (UVS) is a non-profit organization, whose mission is the development of the culture of volunteering in Ukraine. UVS trains promising civic activists to build public-private partnerships and promote sustainable activism. Since its establishment in 2017, over seven hundred organizations have joined its community, and more than 5,000 activists have graduated from its training programs. With the start of the full-scale war, UVS has mobilized thousands of volunteers throughout the country to coordinate humanitarian assistance for people impacted by the Russian invasion and support other volunteer organizations depending on their needs. The team uses its wide network and innovative tech solutions to match humanitarian, medical, IT, and other types of resources to communities in need.
Nobel Laureate, American Economist, Professor at Columbia University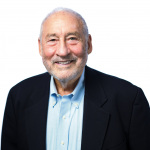 Joseph E. Stiglitz is an American economist and a professor at Columbia University. He is also the co-chair of the High-Level Expert Group on the Measurement of Economic Performance and Social Progress at the OECD, and the Chief Economist of the Roosevelt Institute. A recipient of the Nobel Memorial Prize in Economic Sciences (2001) and the John Bates Clark Medal (1979), he is a former senior vice president and chief economist of the World Bank and a former chairman of the U.S. Council of Economic Advisers. In 2000, Stiglitz founded the Initiative for Policy Dialogue, a think tank on international development based at Columbia University. In 2011 Stiglitz was named by Time magazine as one of the 100 most influential people in the world. Known for his pioneering work on asymmetric information, Stiglitz's research focuses on income distribution, climate change, corporate governance, public policy, macroeconomics and globalization. He is the author of numerous books including, most recently, People, Power, and Profits, Rewriting the Rules of the European Economy, and Globalization and Its Discontents Revisited.
International Finance and Development Consultant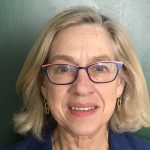 Ms. Lange works as an international finance and development consultant after holding positions at USAID, the Millennium Challenge Corporation, the OECD and the US Treasury Department.
As Senior Financial Sector Advisor for USAID in the Office of Economic Growth, Bureau for Europe and Eurasia from 1994-2007, she designed, implemented and managed over $300 million of economic growth and financial sector technical assistance projects for 15 countries in Central and Eastern Europe and the Former Soviet Union. These projects promoted private sector led economic growth through banking sector reform/privatization, capital markets development, financial sector supervision, SME access to finance, economic governance and public financial management.
Post Dayton Agreement, she led the USAID team that designed the successful multi-year $278 million Bosnia Reconstruction Finance Facility and related comprehensive technical assistance. The facility helped to jump start economic growth and job creation for demobilizing soldiers, returning refugees and the general population by providing liquidity to the economy channelled through the banks to the commercial and industrial sectors. In Croatia, Kosovo, Montenegro and Serbia, Ms. Lange led teams that designed the initial USAID financial, enterprise and fiscal reform programs in collaboration with donors and international financial institutions.
Ms. Lange has a B.A. from Brown University and a Masters from the Johns Hopkins School of Advanced International Studies. She also serves on non-profit Boards including the International Executive Service Corps.
Quantedge Presidential Professor, University of California – Berkeley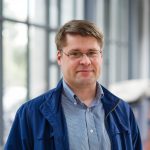 Yuriy Gorodnichenko, a native of Ukraine, is Quantedge Presidential professor at the Department of Economics, University of California – Berkeley. He received his B.A. and MA at EERC/Kyiv-Mohyla Academy (Kyiv, Ukraine) and his Ph.D. at the University of Michigan. A significant part of his research has been about monetary policy (effects, optimal design, inflation targeting), fiscal policy (countercyclical policy, government spending multipliers), taxation (tax evasion, inequality), economic growth (long-run determinants, globalization, innovation, financial frictions), and business cycles. Yuriy serves on many editorial boards, including Journal of Monetary Economics and VoxUkraine (http://voxukraine.org/). Yuriy is a prolific researcher. His work was published in leading economics journals and was cited in policy discussions and media. Yuriy has received numerous awards for his research. RePEc ranks Gorodnichenko as the top young economist in the world.
Director of the Stockholm Institute of Transition Economics (SITE), Stockholm School of Economics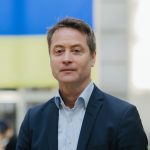 Torbjörn Becker has been the Director of the Stockholm Institute of Transition Economics (SITE) at the Stockholm School of Economics in Sweden since 2006 and is a board member of several economics research institutes in Eastern Europe, including the Kyiv School of Economics. Prior to this, he worked for nine years at the International Monetary Fund (IMF), where his work focused on international macro, economic crises and issues related to the international financial system. He holds a Ph.D. from the Stockholm School of Economics and has been published in top academic journals and has contributed to several books and policy reports focusing on Russia and Eastern Europe.
Editorial Director of Forbes Media's international editions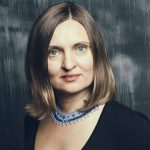 Katya Soldak is a New-York-based journalist and the editorial director of Forbes Media's international editions. Katya is the director of the documentary The Long Breakup about Ukraine struggle to escape Russia's embrace.
Her strongest focuses are Eastern Europe and anything related to Post-Soviet territory.
Member of Parliament of Ukraine, Territorial Defense Forces Member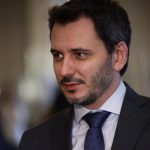 Member of Parliament of Ukraine,
Deputy Chairman of the Digital Transformation Committee of the Verkhovna Rada of Ukraine,
Chairman of the Permanent Delegation of Ukraine at the NATO Parliamentary Assembly,
Deputy Chairman of the Advisory Board to the President of Ukraine on the Provision of Rights and Freedoms of Defenders of Ukraine
Mr. Cherniev an expert on Digital and Innovation economy. He is co-author of several government strategies such as Digital Agenda for Ukraine, the Strategy of Innovation Development of Ukraine, Export Strategy of ICT of Ukraine etc. In 2019 he, together with other market experts, developed the Strategy of Digital Economy Development of Ukraine 2030, part of which became the president's digitalization program.
He has more than 10 years of experience in Ukrainian IT and telecom sector on managing positions.
As a member of Parliament, Mr. Cherniev is the author of such laws: «Law on Stimulating the Development of the Digital Economy in Ukraine» (Diia City), «Draft Law on Personal Data Protection» etc.
Mr. Cherniev is a former participant of Russian-Ukrainian war, participant of hostilities, volunteer soldier.
Ukrainian Filmmaker, Writer and Activist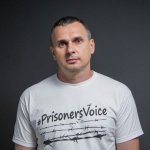 Oleh Sentsov is a Ukrainian filmmaker, writer and activist from Crimea. He is a director and writer, known for Rhino (2021), Gamer (2011) and Numbers (2020).
Following the Russian annexation of Crimea he was arrested in Crimea in May 2014 and illegally sentenced by Russia under fake charges in 2015 to 20 years imprisonment.
In 2018 he declared an indefinite hunger strike until all Ukrainian political prisoners were released in Russia. Oleh Sentsov was forced to end his hunger strike after 145 days. He is the author of five books. Oleh was awarded the European Parliament's Sakharov Prize for Freedom of Thought (2018), the Sergei Magnitsky Human Rights Award (2018), PEN/Barbey Freedom to Write Award (2017).
Correspondent Officer, Operational Battalion of the National Guard of Ukraine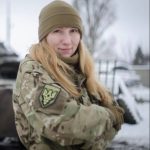 Maryna Babchynitser is the Correspondent officer of the press center of the Operational Battalion named after the Hero of Ukraine General Mayor Serhiy Kulchytsky of the National Guard of Ukraine.
She was born on May, 12, 1981 in Cherkasy, Ukraine in the family of the military officer and the kindergarten teacher.
During her childhood traveled a lot due to her father's military service.
After graduating from the Cherkasy State Technological University traveled to Norway as AuPair and stayed there for two years.
After returning to Ukraine started work as legal secretary in the International Law Firm "Dentons" (previous name "Salans").
During the events on Maidan Maryna was an active participant and volunteer of the Revolution of Dignity.
But after annexation of Crimea and russian invasion in 2014 she started to help First Reserve Battalion of the National guard of Ukraine. During two next years she helped with ammunition, uniform, radiostations, cars and other important and required things. Though, in 2016 she signed her first contract with NGU and became officially the part of the Battalion (the Operational Battalion named after the Hero of Ukraine General Mayor Serhiy Kulchytsky of the National Guard of Ukraine – official name from the December 2016).
During next years of war Maryna repeatedly went to the Joint Forces Operation area, where she performed combat missions as a part of the Battalion.
Among different tasks and duties one of main was to help civilians, to communicate with school students and preparing national-patriotic and fatherland' defense lessons.
Since the full-scale invasion started on February 24, 2022, Maryna concentrated her work on coordinating requests from colleagues and providing volunteer assistance plus coverage of everyday life and work processes of the unit on the official FB Page of the Battalion.
Head of the Adecco Group Foundation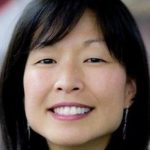 Following a career in the private, and non-profit sectors, Cynthia Hansen joined the Adecco Group in August 2017 to head the new Adecco Group Foundation. Cynthia's areas of expertise include corporate governance, social responsibility, partnerships and impact. Prior to joining the Adecco Group, she spent nine years at the World Economic Forum, in leadership roles across Civil Society, Strategic Partnerships, Professional Services industry and Content Strategy. Previous roles include Director of Management Consultancy at boutique consulting firm Action Planning, Director of the US State Department's International Visitor program for the State of Washington under the World Affairs Council, and Head of Admissions for Amity Institute, an international teacher exchange program. Cynthia has served on the boards of a number of non-profit organizations, including the Center for Women and Democracy, EU Consult, and The Internationalist magazine. In addition, she was an official delegate of a Washington State women's mission to Cuba (2003) and an election monitor in Jordan (2003) under the auspices of the National Democratic Institute. Cynthia holds an MSc in Management of NGOs from the London School of Economics, and a double BA (Hons) in Asian Studies and English/Literature from the University of Puget Sound.
Head of the Office of the National Investment Council of Ukraine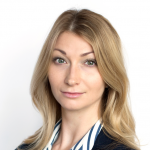 In December 2019, Olga Magaletska was appointed Head of the Office of the National Investment Council of Ukraine. The National Investment Council of Ukraine is an institution that promotes investment in Ukraine and provides advisory solutions for investors. The institution is focused on promoting Ukraine to attract foreign investments, enabling high-level dialogue with government stakeholders and launching legislative measures to significantly improve the investment environment. From 2018-2019, Ms. Magaletska worked for Ukrnafta as Head of Government Relations, to develop cooperation with high-level stakeholders and key politicians and improve regulations for the oil and gas sector. During 2015-2017, she worked as an advisor at the Ministry of Economic Development and Trade and the Project Office of the National Reform Council as Investment Promotion Project Manager, responsible for investment strategy creation for Ukraine and for establishing a new Investment Promotion institution, setting the foundation for the Office of the National Investment Council of Ukraine. M. Magaletska is also co-author of the Limited Liability Companies law. From 2009-2016, she worked as an Associate Vice President for Citibank and Raiffeisen Bank, supervising various functions. Olga is highly interested in technology and innovations, since 2013, investing in several early stage start-ups and co-founding two startups in the education and IT education sphere. She is an EMBA candidate April 2021 at The University of Chicago Booth School of Business. She has an MBA from Kyiv Mohyla Business School (kmbs) and is a graduate of the State Flight Academy of Ukraine, the National Aviation University, earning a masters degree and bachelors with a major in Aviation Engineering and a minor in Air Traffic Control – Management. Her personal interests are running marathons and painting.
CEO of COFCO Agri Resources Ukraine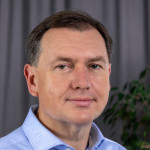 Volodymyr Osadchuk is the CEO of COFCO Agri Resources Ukraine, part of Chinese global grain corporation COFCO INTL, one of the world's largest producers, processors, and traders of agricultural products. With total investments in Ukraine of $145 million and 590 employees, COFCO Agri Ukraine has 8 business lines in the country, including operating an oil extraction plant in Mariupol and a grain terminal in the Mykolaiv seaport; grains, oilseeds, vegetable oil and meal exports, and inland storage facilities. In 2019 COFCO exported over 6 mln mt of product out of Ukraine.
Editor-in-Chief, MIT Technology Review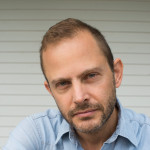 Gideon Lichfield has been the editor in chief of MIT Technology Review since December 2017. He spent 16 years at the Economist, first as a science and technology writer and then in postings to Mexico City, Moscow, Jerusalem, and New York City. In 2012 he left to become one of the founding editors of Quartz, a news outlet dedicated to covering the future of the global economy that is now widely recognized as one of the most innovative companies in digital media. Gideon has taught journalism at New York University and been a fellow at Data & Society, a research institute devoted to studying the social impacts of new technology. He grew up in the UK and studied physics and the philosophy of science.
Co-Founder & Executive Director, Center for Humane Technology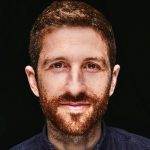 Called the "closest thing Silicon Valley has to a conscience" by The Atlantic magazine, Harris was the former Design Ethicist at Google. He is a world expert on how technology steers us all, leaving Google to engage the issue publicly. Harris spent over a decade understanding subtle psychological forces, from his childhood as a magician, to working with the Stanford Persuasive Technology Lab, to his role as CEO of Apture, which was acquired by Google. He has been featured on 60 Minutes, TED, The Atlantic, the PBS News Hour, and more. He has worked with major technology CEOs and briefed Heads of State and other political leaders. He is the co-host of the podcast, "Your Undivided Attention."
CEO, Datagroup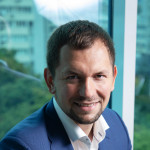 Mykhailo Shelemba is the CEO of Datagroup, the leading telecom player in Ukraine with over 22,000 km of fiber optics infrastructure providing telecom services to over 100 Ukrainian cities and towns. Datagroup is the operator of choice for Ukrainian banking sector (with 93% of banks being its clients), transport and logistics, as well as retail and government sector. Datagroup is also providing connectivity services to over 600 other telecom operators in Ukraine, indirectly servicing over 3 million retail clients.
In 2016 Mykhailo Shelemba joined Datagroup as its CEO to drive a full-scale transformation of the company. He was one of the many young Ukrainian professionals who returned from abroad to build up business in Ukraine. In 2019 Mikhaylo has been recognized as one of Ukraine's TOP-5 CEOs according to TOP-100 magazine.
Prior to joining Datagroup, Mykhailo spent 6 years at McKinsey&Company leading transformation projects in banking, metals and mining, as well as telecom sectors in Ukraine and in the Middle East.
CEO, Sherp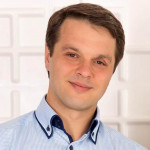 Yaroslav Prygara is Chief Executive Officer of Sherp, a Ukrainian manufacturer of unique amphibious vehicles. Sherp is a fast-growing company, selling its products globally. In 2019, Sherp became the first Ukrainian company, official supplier of World Food Program (the biggest humanitarian mission in the world and division of United Nation) and supplier of Fortune500 companies. Sherp was featured in leading global media, including CNBC, cited by Kanye West, Jay Leno and Kevin Hart.
Prior to joining Sherp, for a decade Mr. Prygara was CEO of Mercedes-Benz Ukraine, responsible for 7 markets and also, CEO of Maserati Ukraine, Ducati Ukraine and JEEP Ukraine.  Mr. Prygara holds a MA degree in International Economics from National Technical University and an MBA from Steinbeis University Berlin.  He is a member of the Young Presidents Organization and Board member of the Kyiv Chapter of YPO.
senior journalist at ICIS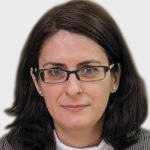 Dr Aura Sabadus is a senior journalist at ICIS, a leading provider of news, pricing information and analytics covering the petrochemicals and energy sectors. ICIS is part of RELX, a FTSE 100 global provider of information-based analytics.
Aura has over 10 years in covering emerging energy markets, focusing on Ukraine, Romania and Turkey.
She holds a PhD in International Relations from King's College London and is a research associate of the European Centre for Energy and Resource Security, a London-based think tank.
Aura has written extensively on the liberalisation of energy markets, has contributed academic and professional articles for the Atlantic Council, the NATO Association of Canada and has been quoted in the international mainstream media in the US and Europe.
President and CEO, WNISEF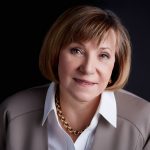 Jaroslawa Z. Johnson was appointed WNISEF President and CEO effective January 1, 2015. Ms. Johnson directs, oversees and provides overall management for the WNISEF program activities and remains a member of the Fund's Board of Directors in addition to her role as President and CEO.
Ms. Johnson was born in Ukraine and emigrated to the U.S. as a child. She is a graduate of Goucher College and University of Wisconsin Law School, where she was editor of the law review and earned a J.D. in 1977. After law school, she served as law clerk to Chief Judge Thomas E. Fairchild, U.S. Court of Appeals for the Seventh Circuit, and practiced corporate law with several Chicago law firms.
She is a founding member and former chairperson of America Ukraine Business Council, which sponsored the first American visit of a Ukrainian president in 1991, and she organized the first Ukraine-U.S. Trade Conference for American companies in 1992. She was appointed by former U.S. President Bill Clinton to the Board of Directors of the Western NIS Enterprise Fund in 1994, serving as an active member of the Board since its inception.
Prior to her appointment as President and CEO of WNISEF, Ms. Johnson was managing partner of an international law office in Kyiv, Ukraine, which she launched in the early 1990s. Ms. Johnson's extensive international corporate practice included counseling corporations in many countries on mergers and acquisitions, joint ventures, financing transactions, project finance and Foreign Corrupt Practices Act compliance in the US and Central and Eastern Europe.
Over the course of more than two decades of international corporate legal work, Ms. Johnson advised many Fortune 500 companies and other Western multinationals on cross-border transactions with Ukraine. During her many years as an international corporate attorney in Ukraine, Ms. Johnson was consistently recognized by international legal directories as a leading lawyer in Ukraine's corporate, banking and finance and energy sectors.
In August 2016 Jaroslawa Z. Johnson was awarded a Commemorative Medal on the Occasion of the 25th Anniversary of Ukraine's Independence by President Petro Poroshenko in recognition of her contribution to Ukraine over the past 23 years.
Formula 1 World Champion, Greentech and Mobility Entrepreneur and Investor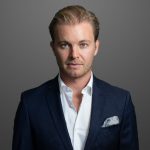 Nico Rosberg became Formula 1 World Champion in 2016 with Mercedes AMG Petronas and announced his retirement 5 days later. Since his retirement Nico continues his work as an ambassador for many international brands and has become a Greentech entrepreneur. He has investments in a variety of companies such as Formula E, Lilium, Chargepoint & Lyft and has also now co-founded the GREENTECH Festival which launched in May 2019. He remains linked to motor sport through his commentary for SKY & RTL, his Rosberg Racing young driver's academy and his engineering company TRE. His recently launched podcast 'Beyond Victory' topped the charts for download and his Youtube and other social media channels are a big passion. When he is not working he spends as much time as possible with his wife Vivian and two young daughters.
Performance Artist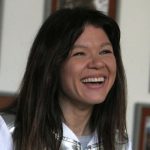 Ruslana, is a World Music Award and Eurovision Song Contest winning recording artist, holding the title of People's Artist of Ukraine. She is also a former MP serving as deputy in the Ukrainian parliament (Verkhovna Rada) for the Our Ukraine Party. Ruslana was the UNICEF Goodwill Ambassador in Ukraine in 2004-2005. She is recognized as the most successful Ukrainian female solo artist internationally and was included in the top 10 most influential women of 2013 by Forbes magazine.
Performance Artists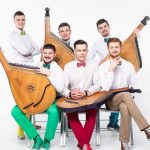 Shpyliasti Kobzari is a Ukrainian folk music band playing traditional Ukrainian string instruments and banduras. Shpylyasti Kobzari was founded in 2011 and quickly became famous thanks to the TV show "Ukraine's Got Talent." Apart from Ukraine, the band has toured over 20 countries. Combining folk songs with modern music, Shpylyasti Kobzari promotes Ukrainian culture — among local audience as well as abroad.
DJ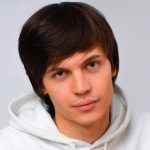 Yaroslav Dzhus is Ukrainian bandura player, composer, arranger, DJ, laureate of all-Ukrainian and international competitions, semi-finalist and winner of the audience's prize of the TV show "Ukraine has Talent-2", founder of the group "Shpyliasti kobzari". Yaroslav Dzhus initiated the creation of "Ukraine" innovative art producing agency, with BanduraSTYLE being one of its new directions.
Victor Pinchuk Foundation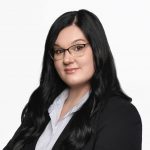 Svitlana Grytsenko is a Director of National Programs at the Victor Pinchuk Foundation, an international, private philanthropic foundation based in Ukraine that was established in 2006 with the aim to empower the young generation to change their country and the world, and to promote Ukraine on the international level.
Svitlana coordinates the work of Ukraine Relief Fund – a collaborative philanthropic effort to support Ukrainians most in need. This humanitarian initiative is being created in March 2022 to represent the donors' collective goal to condemn Russian brutal assault and help Ukrainians suffering as a result.
Among others Svitlana is also in charge of the scholarship programs Zavtra.UA and WorldWideStudies, and public lectures by world leaders for Ukrainian students. The two scholarship programs together have graduated nearly 3,000 young Ukrainian leaders over the last 13 years. Mrs. Grytsenko is also one of the core team members of the Yalta European Strategy (YES) Annual Conference that for over 15 years remains the strongest platform for a dialogue between Ukrainian and global opinion and decision-makers.
Svitlana is a member of the Ukraine House Organizing Committee that launched the first ever Ukraine House in Davos alongside the World Economic Forum in 2018, 2019, and 2020.
Mr Jean-Christophe Laloux
Director General, Head of Operations, EIB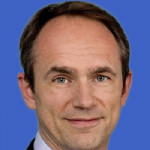 Jean-Christophe Laloux is the Director General for the Head of Lending Operations at European Investment Bank (EIB). He holds a Commercial Engineering degree from the Catholic University of Leuven, a Post Graduate in Management (magna cum laude) from the University of Ghent, and a Master of Business Administration (Distinction) from the Kellogg School of Management, Northwestern University – USA. He speaks English, French, German and Dutch.
Since the start of his EIB career in 1999, he has held different professional and managerial positions in the front office, both inside and outside the European Union, as well as in EIB's subsidiary, the European Investment Fund. He was also Advisor to the President (2002-2005) and Head of Personnel (2011-2013). Prior to joining the Bank, he worked for 6 years as a management consultant for PriceWaterhouseCoopers and the Boston Consulting Group.
Venture Partner, Gobi Partners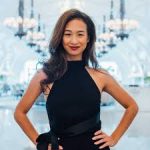 Shannon is Venture Partner at GOBI PARTNERS, a Southeast Asian/ Chinese Focused Fund managing over 1.1 Billion USD across 11 funds in China, Hong Kong, Indonesia, Malaysia, Singapore, Philippines, Indonesia and now Thailand. We focus on multi-stage investments – IT, Tech, digital media and consumer-facing startups and SMEs.
In 2013 – 2017 – Shannon Co-Founded Orami, and was the former Chief Marketing Officer of [formerly MOXY] – the largest e-commerce destination for women in Southeast Asia, with 3 M&As under its belt, and global investors such as Eduardo Saverin [Facebook], and Gobi Partners [Alibaba Fund Manager, HK, China], and was one of the first Thai companies to roll out a regional play.
An Entrepreneur and a passionate Equality Advocate. She is a mover and a shaker, dedicated to building businesses and deeply connected in sectors of Technology, Business, Entertainment & Media, and Social Development for Equal Rights and Education in Thailand and in Asia.
Shannon is deeply involved in the Start up, Technology and Business sectors and devotes time to Mentorship, Programs and Projects. She is currently a Mentor at the MOX China Accelerator, UNDP Regional Hub's Youth Co:Lab, Mentor for DTAC Accelerate Batch 5, 6, 7 [2017 – 2019], frequently invited Speaker and Judge at various Conferences, Venture, Start Up, Case Competitions through out the region, such as Tech in Asia, Unbound Innovfest, e27's Echelon, WPP Stream, Siam Commercial Bank's Digital Venture, Thammasat University Case Competitions, to name a few. In 2016, Shannon was chosen to represent Asia at the FORTUNE's Most Powerful Women Summit, nominated in the "40 under 40" to watch by Campaign Asia and honored to be Thailand's Founder of the Year at the Start-Up Awards.
Shannon is a Women's and Equality Advocate and remains active in the non-profit sector, a board member at Pratthanadee Foundation, a foundation that helps disadvantaged women and girls in Thailand, and frequently speaking at the UNDP and UNESCO and other United Nations events and forums. She has helped to raise awareness and funds via celebrities and socialites with good causes, such as mentorship and scholarship programs and aiding the fishing rehabilitation projects during the Andaman Tsunami Disaster in 2005. In 2017, Shannon joined the UN Women's HeForShe campaign to be a voice for Gender Equality.
Background:
In her former life, prior to technology, Shannon started her career in Investment Banking, at Lehman Brothers' Global Real Estate and Structured Finance Group – Asia, Ex-Japan. She then started a 1 year Tsunami Disaster Relief Program in Phangna, Phuket, and Ranong in 2005, raising funds and managing development for a tsunami stricken village. In late, 2005 – she joined Singha to become its youngest Director in International Corporate Planning & Strategy overseeing 44 countries worldwide, with focus on the restructuring of the USA market, establishment of the Australian market, and co-developing the UK market.
Her entrepreneurial journey started with 2 companies: Iconic Media focused on media, events, festivals, integrating TV formats and media applications such as Asia's Next Top Model, and with Altus Transactional Services, a Financial Advisory Group, with focus on acquiring, building and restructuring conglomerates throughout South East Asia. Altus' project included the Building of a HD Digital Terrestrial Television Station, from Strategy, Business Case, Winning a Government Concession, and the actual Development, HR, Operations, Content Planning, and Execution [project size: 5 Billion THB, or 157 MM USD] for Dr. Prasert Prasartthong-osoth, www.PPTVThailand.com, Channel 36.
The start up bug bit Shannon, when she joined Rocket Internet's Lazada in 2011, with a leading role in creating "Thailand's Amazon" ecommerce platform, www.Lazada.co.th. She shortly left to start MOXY/ ORAMI, in 2013 and the rest is history.
Chief Conductor, Graz Opera and Graz Philharmonic Orchestra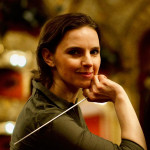 Oksana Lyniv is a principal conductor of the Graz Opera and the Graz Philharmonic Orchestra in Austria.
She is a founder and art director of LvivMozArt Festival, Lviv (Ukraine) and founder, conductor and art director of the Youth Symphony Orchestra of Ukraine/YsOU.
Oksana Lyniv is a Ukrainian conductor, and recognised as one of the most prominent women-conductors on the world stage. She is a winner of the prestigious TREBBIA International Awards in nomination "For Art Activity" and winner of "Ukrainian Woman of 2019 Award" in the nomination for "Culture". She was awarded with "Star of the Year 2015" status for "Classics", and she won prize of Munich Opera Festival in 2015.
The artist's calendar of Oksana Lyniv is fully scheduled through to the 2023/24 seasons with productions and concerts in prominent performance halls all over the globe.
Chairwoman, Supervisory Board, PrivatBank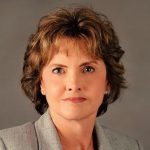 Member of the Corporate Governance, Remuneration and Nomination Committee (independent member)
International advisor to central banks and deposit insurance agencies in Europe and Central Asia, Ms. Easky has broad experience in the financial industry and specific expertise dealing with financial crises and problem banks. Working with the highest levels of government, she is a confidential liaison resolving highly sensitive regulatory issues and matters of public interest. Having served in a senior level position for the U.S. government through three financial crises (1982 to 2012) she is recognized as an expert in problem bank restructuring and resolution, focusing on financial and operational stability, protecting the interests of the government and private citizens, and moving economies forward. She has contributed to the development of international best practices in the areas of bank restructuring, bank resolution, and problem loan management. She has demonstrated success as an executive leader working within and across organizations to solve complex problems, overcome obstacles and achieve success even in the most difficult circumstances.
Ms. Easky began her career as a business and credit analyst, and in the early 1980s achieved significant success as a loan workout and restructuring expert, personally negotiating very large, complex, and politically sensitive borrowers. She rose through the ranks of the FDIC where she developed her expertise and retired as Executive Director. She has managed very large organizations and all functions involved with the resolution and liquidation of failing and failed banks. After the global financial crisis of 2008 – 2011, Ms. Easky retired from the FDIC and began work as a U.S. and international consultant assisting client banks and regulators with bank restructuring and bank resolution; she has been a featured speaker on these topics at many U.S. and international events.
Ms. Easky's areas of technical expertise include:
problem bank management, recovery, and resolution
loan administration and non-performing loans restructure, recovery, and sales
crisis management, problem solving and conflict resolution
development of strategic and cooperative alliances with internal and external stakeholders
strategic planning and organizational development.
Executive Director, Ukrainian Venture Capital and Private Equity Association (UVCA)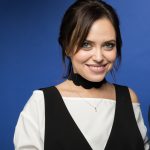 Olga Afanasyeva serves as the Executive Director of UVCA. Financial Times and Google nominated as a Changemaker New Europe 100 in 2016. In 2017, Olga was appointed as Ukraine's Ambassador of Women in Venture Capital. Olga holds a PhD in Finance at the Ukrainian banking academy of the National Bank of Ukraine. She has been studying at the University of Applied Sciences of the Deutsche Bundesbank, Academy of Capital Market Leaders at Lesław A. Paga Foundation (Poland). Olga has 8 years of experience lecturing at Ukrainian banking academy of the National Bank of Ukraine, University of Greenwich (London, UK), as well as at the Jean Monnet Program of Erasmus. She has experience in corporate governance and international cooperation. She also worked at the Warsaw Stock Exchange. Olga is the member of EU Eastern Partnership Civil Society Forum Working Group "Economic Integration & Convergence with EU Policies". She is an author of more than 50 scientific papers, researches, and 3 books in finance, investments and banking. Olga was co-organizer of Ukrainian Davos Nights (January 2017), and initiator of first-ever Ukrainian Startup Pavilion at Consumer Electronic Show in Las Vegas.
President of Ukraine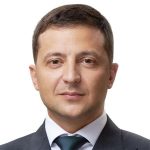 Born January 25, 1978 in the city of Kryvyi Rih, Dnipropetrovsk region.
Citizen and resident of Ukraine. In particular, has been residing in Ukraine over the last ten years.
In 1995-2000 studied law at the Kyiv National Economic University, graduating with JD.
1997-2003 – actor, screenwriter, creative director of the stand-up comedy contest team Quarter-95.
2003-2011 – artistic director at the Studio Kvartal-95, LLC.
2011-2012 – general producer of the private JSC TV Channel Inter.
2013-2019 – artistic director at the Studio Kvartal-95, LLC.
Founder of NGO The League of Laughter Youth Center. Has held no elected posts.
Mr. Zelenskyy's movie career includes 10 feature films, over 30 accolades of the Ukrainian National TV Awards Teletriumph and multiple prizes of the international movie-, and telefestivals and media forums.
Played the lead role in The Servant of the People TV series that won the WorldFest Remi Award (USA, 2016) and made the comedy film finalist short-list of the Seoul International Drama Awards (South Korea). The Servant of the People also won the Intermedia Globe SILVER award in the Entertainment TV Show category at the WorldMediaFestival in Hamburg (Germany).
From the very beginning of hostilities in Donbas, together with the Studio Kvartal-95 colleagues, assisted the army by sending money and equipment, and visited the frontline and military units with concerts.
An independent.
Married to Оlena Volodymyrivna Zelenska. The couple has daughter Olexandra and son Cyril.
Has no criminal convictions for disclosure.
On April 21, 2019, Mr. Zelenskyy won the regular election with 73.22% of the vote and on May 20, 2019, was sworn-in as the President of Ukraine.
Fashion designer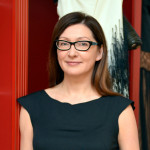 Oksana Karavanska is one of the most creative fashion designers in Ukraine. Her signature style illustrates a combination of old traditional pieces with contemporary design elements. Oksana mainly creates exclusive couture garments with unique tailoring. Oksana Karavanska's designer identity lies in Ukrainian roots echoed throughout her collections as an unpredictable amalgam of old precious embroidery with the latest fabrics and modern hand- made details.
Five years ago Oksana Karavanska launched 'Vyshyvanka Couture III century' as the totally exclusive one of the kind things as a way to bring vintage Ukrainian traditional costume back to life by rethinking and recreating them as contemporary fashionable timeless pieces juxtaposed with feminine details. This line grown to Ukrainian Haute Couture aimed to promote the image of Ukraine in the world. The collection presentations were held in New York, USA (National Arts Club, 2014) with UN Ambassador support, Paris and Senlis, France, 2016 for Ukrainian Catholic University fundraising events, at the Kyiv Security Forum 2017.
WNISEF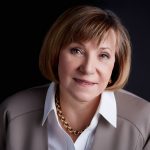 Jaroslawa Z. Johnson was appointed WNISEF President and CEO effective January 1, 2015. Ms. Johnson directs, oversees and provides overall management for the WNISEF program activities and remains a member of the Fund's Board of Directors in addition to her role as President and CEO.
Ms. Johnson was born in Ukraine and emigrated to the U.S. as a child. She is a graduate of Goucher College and University of Wisconsin Law School, where she was editor of the law review and earned a J.D. in 1977. After law school, she served as law clerk to Chief Judge Thomas E. Fairchild, U.S. Court of Appeals for the Seventh Circuit, and practiced corporate law with several Chicago law firms.
She is a founding member and former chairperson of America Ukraine Business Council, which sponsored the first American visit of a Ukrainian president in 1991, and she organized the first Ukraine-U.S. Trade Conference for American companies in 1992. She was appointed by former U.S. President Bill Clinton to the Board of Directors of the Western NIS Enterprise Fund in 1994, serving as an active member of the Board since its inception.
Prior to her appointment as President and CEO of WNISEF, Ms. Johnson was managing partner of an international law office in Kyiv, Ukraine, which she launched in the early 1990s. Ms. Johnson's extensive international corporate practice included counseling corporations in many countries on mergers and acquisitions, joint ventures, financing transactions, project finance and Foreign Corrupt Practices Act compliance in the US and Central and Eastern Europe.
Over the course of more than two decades of international corporate legal work, Ms. Johnson advised many Fortune 500 companies and other Western multinationals on cross-border transactions with Ukraine. During her many years as an international corporate attorney in Ukraine, Ms. Johnson was consistently recognized by international legal directories as a leading lawyer in Ukraine's corporate, banking and finance and energy sectors.
In August 2016 Jaroslawa Z. Johnson was awarded a Commemorative Medal on the Occasion of the 25th Anniversary of Ukraine's Independence by President Petro Poroshenko in recognition of her contribution to Ukraine over the past 23 years.
Horizon Capital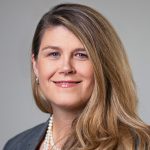 Lenna Koszarny is Founding Partner and Chief Executive Officer of Horizon Capital, the leading private equity firm in Ukraine with over $1.1 billion in assets under management, backed by over 40 institutional investors with a capital base exceeding $570 billion. Under her leadership, Horizon Capital was honored as 2021 Firm of the Year for Central and Eastern Europe, by Private Equity International, with 90,000 votes cast. Lenna is also Executive Vice-President of Western NIS Enterprise Fund, a $150 million US-government backed fund; Chair of the Board of Directors of the American Chamber of Commerce in Ukraine representing 600 members with over $50 billion invested in Ukraine; and a Board Member and Vice President of the Ukrainian World Congress, representing over 20 million Ukrainians worldwide. She is Canadian of Ukrainian descent and has lived and worked in Ukraine for over 28 years.
On August 24, 2020, the 29th anniversary of Ukraine's independence, Ukraine's President Volodymyr Zelensky awarded Ms. Koszarny with an Order of Merit for Service to Ukraine, third level, for her significant contribution to the country's economy and investment climate. She is also a recipient of a Commemorative Medal issued on the occasion of the 25th Anniversary of Independence by the President of Ukraine. In July 2020, Ms. Koszarny was recognized as #2 Emerging Europe's Female Business Leader 2020 by UK-headquartered online publication Emerging-Europe.com, whose independent insight is relied upon by more than two million people.
Ms. Koszarny is a CPA and a 1991 HBA graduate of the Ivey Business School in Canada.
Co-founder, Koto and Monobank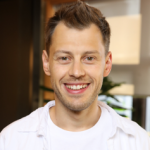 Misha Rogalskiy is a Co-Founder of Monobank, Ukraine's first mobile-only bank established in 2017. Due to virtual business model, a convenient mobile app, as well as a big amount of competitive, low-priced services, just in two years the bank attracted 1.5 million customers, with 80% of them joining by word of mouth.
Misha is also the co-founder of Koto, a unique fintech project based in the UK. Koto is a credit app making it possible for customers with a thin credit profile, or the ones new to a country, to get a "stress-free" credit. The mobile application also supports debit accounts with a virtual and physical card for various expenditures, layered in a great customer experience.
The UK is the first foreign market for the team behind monobank, being keen to export their expertise in mobile banking and lending to different markets all over the world.
Before Monobank, Misha Rogalskiy was the Head of Payments and Money Transfer business at Privatbank, one of the largest banks in Eastern Europe. He led the division's revenue growth eightfold, making it the second most profitable retail division in the bank.
CEO, Dragon Capital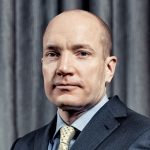 Executive Director, Rutgers Institute for Corporate Social Innovation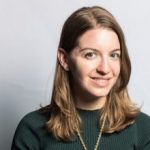 Noa Gafni is a Social Innovation Fellow at the University of Cambridge and the Founder and CEO of Trust Collab. Noa began her career as an entrepreneur, founding a social network for women in 2005. She then joined the founding digital team at Hearst Magazines as Head of Social Media. During her MBA at London Business School, Noa became deeply interested in the world of international organizations and social change. After completing her MBA, Noa joined the World Economic Forum as a Global Leadership Fellow and the Head of Communications for the Global Shapers Community. Shortly after leaving the World Economic Forum, Noa launched Impact Squared, a movement-building consultancy that worked with UNICEF, International Crisis Group and a number of leading foundations before being acquired by Dalberg in December 2017. In 2018, Noa launched Trust Collab, a platform focused on rebuilding trust in society. Noa is a regular contributor to the Harvard Business Review, Huffington Post and New York Times.
Secretary of the National Investment Council of Ukraine, Member of Parliament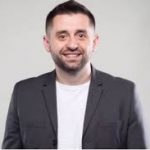 David Arakhamia is a Ukrainian politician, businessman and activist.  He is a member of President Volodymyr Zelensky's Servant of the People political party, elected to the Verkhovna Rada in the Parliamentary elections held on July 21, 2019.  He was elected as his party's faction leader on August 29, 2019 and heads the largest party in the Parliament of Ukraine.  In June 2019, the President of Ukraine Volodymyr Zelensky appointed Mr. Arakhamia Secretary of the National Investment Council.  "I do not want to declare much at the start, but all preliminary consultations with large investors show that Ukraine can at least triple the current volume of investments into the country. I received the task from the President to make this process as fast as possible," David Arakhamia commented on his appointment.
Mr. Arakhamia is a co-founder of several IT companies during the course of his career. He served as an Adviser to the Governor of Mykolaiv Oblast. In October 2014, Arakhamia became Adviser to the Minister of Defense and Chairman of the Council of Volunteers at the Ministry of Defense.
He studied Economics at the European University in Ukraine and passed the Professional Management master course at Open University in London.
Minister of Infrastructure of Ukraine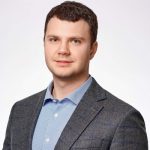 Born 1986, Vladyslav Kryklii graduated with honors from the Taras Shevchenko National University of Kyiv in 2009 with a degree in Finance (Master's Degree in Economics); candidate of economic sciences (2015).
From 2002 to 2008 – Head of Securities Market Department at Interbank Commercial Bank. During 2008-2010 he worked in the Corporate Finance Department at the Astrum Investment Management company. During 2011-2013 he was a director of Cinema Theater LLC.
In 2014-2015 Vladyslav Kryklii was an Adviser to the Minister of Internal Affairs of Ukraine.
Since November 2015 – Head of the Main Service Center of the Ministry of Internal Affairs of Ukraine.
On July 21, 2019, Vladyslav Kryklii was elected People's Deputy of Ukraine on the electoral roll of the Servant of the People political party.
On August 29, 2019, the Verkhovna Rada of Ukraine of the 9th convocation appointed Vladyslav Kryklii as Minister of Infrastructure of Ukraine.
Partner, CIO and Founder of Blue like an Orange Sustainable Capital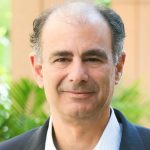 Rashad Kaldany is Partner, CIO and Founder of Blue like an Orange (BlaO) Sustainable Capital. (BlaO's first fund is focused on investing in private debt products in the Latin America region. In December 2018, BlaO announced its first two investments.) Previously, Rashad was the Executive Vice President of Growth Markets for Caisse de Depot et Placement du Quebec (CDPQ), an institutional investor that manages public and para-public pension plans and insurance programs in Quebec Province.
As Executive VP, Rashad built and implemented the strategy to double CDPQ's assets in growth markets to $35 billion, opened offices in Singapore, New Delhi, and Mexico City, and increased investments from $0.5 billion to $4 billion from 2013 to 2016. Rashad spent 25 years at the International Finance Corporation (IFC) where he held senior positions managing global teams, structuring cross border transactions, and leading investments across emerging markets in sectors such as infrastructure, energy, financial institutions, and healthcare.
His most recent position was Vice President and COO, where he led the IFC's investment and advisory services and realized profits of over $1 billion in FY 13. He also served in numerous Vice Presidential capacities, which included: overseeing Global Industries, leading advisory and investments in Asia, Eastern Europe, Latin America, and Middle East/North Africa; and managing IFC's global investments in infrastructure, telecoms, oil, gas, mining, power, transportation, agriculture, and financial services.
In his earlier career at the IFC, Rashad served as Director of the Infrastructure and the Oil, Gas, Mining, and Chemical departments. Currently, Rashad is Co-chair of the World Economic Form Global Future Council on Infrastructure. He also served as Director of the Emerging Markets Private Equity Association (EMPEA). Rashad is a graduate of State University of New York – College at Purchase and subsequently earned his PHD in Biochemistry from Columbia University, and MBA from Stanford University.
Founder and Chairman of Aecon Group Inc.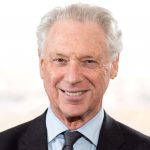 John M. Beck is Founder and Chairman of Aecon Group Inc. A graduate in Civil Engineering from McGill University, Mr. Beck has more than 50 years of experience in the construction industry in Canada and internationally. His background includes corporate leadership in numerous construction activities including heavy civil projects and public-private partnerships for the development of infrastructure, such as airports, toll roads and transit systems.
Mr. Beck is currently a member of the Board of Directors of the Ontario Financing Authority and the Royal Conservatory of Music, and has been Co-Chair of the Infrastructure & Urban Development Industries at the World Economic Forum. He is a member of the Advisory Council for the School of Public Policy at the University of Calgary and also a member of the Business Council of Canada. He was previously Chairman of the Board of the Ontario Power Authority, a government agency with responsibility for planning and procuring all of the province's power needs for the next 20 years. Mr. Beck received the EY Entrepreneur of the Year 2019 Award in the Manufacturing and Construction category for Ontario and the 2018 Par Excellence in Business Award from the French Canada Chamber of Commerce – Ontario. He also received the LiUNA Builder's Award at the 2018 Ontario Business Achievement Awards (OBAA) and was named P3 Champion of the Year by the Canadian Council of Public Private Partnerships in 2013. In recognition of his distinguished achievements and career-long service to the engineering profession, Mr. Beck was inducted as a Fellow into the Canadian Academy of Engineering.
Co-Founder, Intellias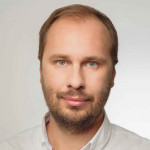 Vitaly Sedler is the co-founder and CEO of Intellias, a software engineering company ranked among Ukraine's top 5 fastest growing large-scale IT firms. Intellias delivers services globally to a wide range of businesses: from startups to Fortune 500 enterprises.
Vitaly is one of the pioneers of the tech industry in Ukraine, being part of it since the mid-1990s. He is an active contributor to the local community: investing in infrastructure projects, co-organizing industry events, and supporting educational and cultural projects in his hometown of Lviv. While guided by Mr.Sedler, Intellias has become one of Ukraine's largest IT companies, Ukraine's top IT employer, featured in 2019 The Best of The Global Outsourcing 100 List by IAOP, and recognized by GSA UK Awards.
Chief Technology Officer, SoftServe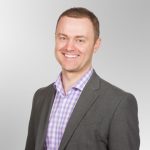 Alex Chubay is Chief Technology Officer at SoftServe. Alex leads technology strategy and execution, creating a sustainable competitive advantage through continuous technology-driven innovation. Alex joined SoftServe in 2001 and has over two decades of engineering and business leadership, with a solid track record of transformational experiences combining innovation, technology, and leadership into wining solutions. Alex held numerous leadership positions within SoftServe, including SVP Client Success, VP Consulting, VP Delivery, and Software Development Office Director. He has been at the forefront of business development and services delivery for strategic accounts in multiple global geographies, consistently driving business growth and delivering positive business impact to his clients. Alex holds a master's degree with honors in applied math from Lviv Polytechnic National University.
Sterling Professor of Economics at Yale University, 2013 Nobel Laureate in Economic Sciences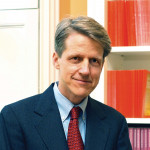 One of the most far-seeing political economists of our time, Robert J. Shiller is known the world over for his brilliant forecasts of financial bubbles and his penetrating insights into market dynamics and how human psychology drives the economy. For his empirical analysis of asset prices, Robert was awarded the 2013 Nobel Prize in Economics. He has offered audiences unerring predictions of the last two bubble collapses and road map for reversing the financial crisis.
A best selling author, Dr. Shiller has written many books on finance. His new book, Narrative Economics: How Stories Go Viral and Drive Major Economic Events, offers a new way to think of the importance of popular stories that may have an economic life of their own. Using a rich array of historical examples and data, Shiller argues that studying popular stories that affect individual and collective economic behavior — what he calls "narrative economics" — has the potential to vastly improve our ability to predict, prepare for, and lessen the damage of financial crises, recessions, depressions, and other major economic events. The stories people tell — about economic confidence or panic, housing booms, the American dream, or Bitcoin — affect economic outcomes. Narrative Economics explains how we can begin to take these stories seriously. It may be Robert Shiller's most important book to date.
Shiller is also the author or co-author of several other finance books, including Phishing for Phools: The Economics of Manipulation and Deception (coauthor George Akerloff), the New York Times bestseller Irrational Exuberance, published in March 2000 and a revised/expanded Third Edition, NYT bestseller, (with Akerloff) Animal Spirits: How Human Psychology Drives the Economy, and Why It Matters for Global Capitalism, The Subprime Solution, and Finance and the Good Society. He is also the author of The New Financial Order.
Robert is a famously successful innovator in the emerging field of behavioral finance. He co-created the most widely quoted home price index in the country (the S&P/Case-Shiller Index). He also helped launch an active market in house-price futures and options on the Chicago Mercantile Exchange. He cofounded MacroMarkets LLC, which uses the Case-Shiller methodology to develop innovative financial instruments to facilitate investment and risk management. He contributes regularly to the Economic View column of The New York Times and to Project Syndicate.
Dr. Shiller is the Sterling Professor of Economics, Yale University, and Professor of Finance and fellow at the International Center for Finance, Yale School of Management. He has strong connections to the securities industry.
Robert Shiller is a strong presenter for audiences looking for inspiration and innovation in financial markets and financial services, and to understand the impact of financial crises on the social fabric.
Professor of Psychology at Harvard University; Best-Selling Author of Stumbling on Happiness, Host of the PBS television Series This Emotional Life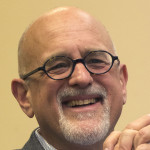 Daniel Gilbert is the Edgar Pierce Professor of Psychology at Harvard University. He has won numerous awards for his research and teaching, and his students have voted him one of "Harvard's Favorite Professors" every year for more than a decade.
Dan's popular book, Stumbling on Happiness, spent 6 months on the New York Times best seller list, has sold more than a million copies worldwide, has been translated into more than 35 languages. He hosted and co-wrote the award-winning PBS television series This Emotional Life, which was seen by more than 10 million viewers in its first airing. He also stars in television commercials for Prudential that are meant to help Americans overcome the psychological obstacles to saving for retirement. This campaign has been one of the most successful in the history of the financial services industry.
Dan is a contributor to TIME, The New York Times, and NPR's All Things Considered, and he has been a guest on The Today Show, The Colbert Report, The Late Show, 20/20, and many other television shows. In 2014, Science magazine named Dan one of the world's 50 most-followed scientists on Twitter. Dan's TED talks have been viewed more than 20 million times, and his first TED talk on "The Surprising Science of Happiness" remains one of the most popular of all time.
Founder, airSlate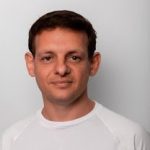 Chairman, Chief Executive Officer and Co-Founder, Rêv Worldwide Inc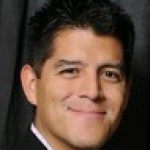 Roy Sosa is Founding Partner of MPOWER Ventures and Chairman and CEO of MPOWER Labs. He founded the socially committed venture fund and affiliated business accelerator with his brother Bertrand in order to identify, create and invest in early-stage financial services companies focused on underserved markets. The MPOWER Ventures portfolio companies span international payments, mobile payments, retail financial services and asset-building and investment products and operate in regions across the globe, including North America, Latin America, Europe and Asia-Pacific. Sosa is an accomplished entrepreneur who pioneered the multi-billion-dollar prepaid debit market as the co-founder of NetSpend Corporation, a highly successful company that serves millions of unbanked Americans. As a leading voice for underserved consumers around the world, he pledged to the Clinton Global Initiative to bank five million consumers in five years through the work of the MPOWER group of companies, and he serves as Co-Chair of the World Economic Forum Global Agenda Council on Financial Empowerment.
Founder and CEO, Ajax Systems Group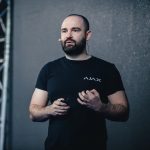 Aleksandr is a serial entrepreneur. At the age of 21, he launched an online store of security equipment which eventually became one of the leading security equipment distributors in Ukraine. After this Aleksandr decided to make a bodacious move — to replace cumbersome security systems with the smart user-friendly gadgets. That is how Ajax was born in 2011. Today, Ajax Systems is one of the leading security system companies in Europe, manufacturing 250 000 units of next-gen security equipment in-house monthly and exporting it to over 93 countries worldwide.
Founder, BetterMe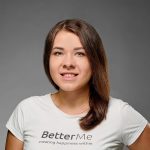 Victoria Repa is CEO and Co-Founder of BetterMe — an ecosystem of Health&Fitness apps, #1 iOS publisher in the world (AppAnnie 2019).
Victoria was one of three Ukrainian students who won a grant for a free education at Kyiv School of Economics. Right upon graduation, she was hired by a large FMCG company where she was in charge of logistics and received a corporate award for her optimization project. 
In 2016 Victoria switched to tech to pursue the mission of making people happy and healthy. When she was only 24 Victoria co-founded BetterMe and after 3 months her company released the first app with a team of three. It reached the TOP 3 of the US AppStore within a year. For three years BetterMe has published 8 apps with over 50 million installs in more than 10 countries. 
Victoria graduated from Stanford Executive program. In 2019 she was accepted to Apple Entrepreneur Camp for women in app business where she received valuable feedback from the company's executives and developers.
Deputy Minister of Digital Transformation of Ukraine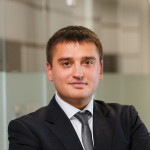 Oleksandr Bornyakov was born in Bolgrad, Odesa region, and was fond of computers since childhood. Later this passion transformed into his major line of work.
In the days of Mr Bornyakov's fledgling career, he worked in a company developing software for a retail pharmacy chains automation, as well as in a U.S. software development company and other IT companies. He received his first degree in Marketing at Kyiv National Aviation University in 2004.
Oleksandr continued his studies at the University of New Brunswick Canada and received an MBA  in 2009. In 2019, he graduated from Columbia University of the New York City with a Master of Public Administration degree.
At the age of 26, he founded Adtelligent, video ads monetization platform, which was recognized by Deloitte Technology Fast 500 ™ rating and was among 5,000 fastest growing private companies in USA by Inc. 5000 in 2016-2017. Having 100+ active SaaS product customers, the company serves more than 20 million ads per day. Main markets are the United States, Israel and Ukraine.
Oleksandr is also a co-owner of Intersog, an international software outsourcing company. Awarded TOP-5 App Developers in Chicago by Clutch and TOP-10 by Odesa's DOU Top Employers. 500+ successfully developed mobile apps, 12 million downloads in the App Store and Google Play. More than 170 IT specialists in the USA, Ukraine, Mexico and Bulgaria.
Apart from the aforementioned Oleksandr is a Co-founder and a Managing Partner of WannaBiz Investment Fund. 580+ applications since 2012 and 20 funded startups, 11 of which have raised additional investment. Investment geography covers Ukraine, Central and Eastern Europe, Western Europe, USA, with up to $ 50,000 investment. The investment portfolio (assets under control and owned/managed companies) includes: Kwambio, Reply IO, Rallyware, Influ2, Petcube, 3Dlook.
Mr Bornyakov was appointed as the Deputy Minister of Digital Transformation in October of 2019 and has been boosting the growth of Ukraine's IT industry.
Vice President, Banking, EBRD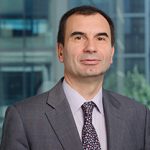 Alain Pilloux took up the position of Vice President, Banking on 15 November 2016. He has overall responsibility for the effective delivery of the Bank's investment and advisory activities in the EBRD's thirty six countries of operations, as well as contributing to the delivery of policy engagement activities. He is a member of the Executive Committee and other leadership fora.
Prior to his appointment, Alain served as Acting Vice President for Policy & Partnerships where he was responsible inter alia for coordinating the Bank's strategies and policy engagement, as well as mobilizing and managing multilateral and bilateral donor funding and overseeing the EBRD's engagement with key external partners.
After starting his career at the Inspection Générale des Finances in Paris, Alain joined the EBRD in June 1992 as a senior banker. He held various management responsibilities over the years, including Country Director for Poland (1995-1997), Business Group Director for Central Europe and the Baltic States (1998-2005), Managing Director for Russia, based in Moscow (2006-2009), and Managing Director for Industry, Commerce and Agribusiness (2010-2015). Since 2014 he also had responsibility for the Bank's direct equity and equity funds investments across sectors and regions.
Education : Ecole des Hautes Etudes Commerciales, Ecole de L'Arme Blindee-Cavalerie (Saumur), Institut d'Etudes Politiques de Paris, Ecole Nationale d'Administration.
Head of the State Property Fund of Ukraine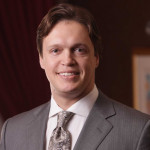 Mr. Sennychenko has 20 years of managerial experience in the public sector, NGO and high-profile business. He started his career at the National Bank of Ukraine in 1997. Served as international secretary at the Office of the Prime Minister of Ukraine from 2000-2001. Adviser to the Financial Sector Committee Chair in the Parliament of Ukraine 2002-2004. Headed German Cooperation and Sustainable Development Bureau in Ukraine (GIZ). Worked as CEO and Country Director of multinational and public companies in Ukraine. Under Dmitry's leadership of Dmitry, Parkridge Holdings, the British-owned industrial and retail development company was awarded "Best real estate development company in CEE" by Europa Property and Financial Times. During the period that Dmitry headed Ukrainian office of Jones Lang LaSalle (NYSE JLL) – company was named "Best real estate investment & consulting company" in Ukraine.
Before his appointment as Head of the State Property Fund of Ukraine, Dmitry worked as Deputy CEO of the National postal operator JSC "Ukrposhta", were he succeeded with corporatization and supporting reform of a state-owned enterprise with 75,000 employees.
Dmitry is an active civil society and professional communities member as well as independent member of the Supervisory Boards of enterprises with foreign Investments in Ukraine including EBRD equity investments; Dmitry served as an independent member of the Prozorro Supervisory Board; held the positions of Vice President of the Committee on Infrastructure and Real Estate of the American Chamber of Commerce (ACC); a member of the Board of the Ukrainian Real Estate Club; a member of the Entrepreneurs Council of the Cabinet of Ministers of Ukraine.
Mr. Sennychenko graduated from Kyiv National University, International Relations Institute and holds an MBA degree from the IMI Business School.
CEO, UNIT.City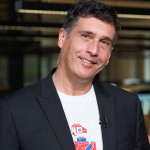 Dominique is a digital transformation expert and leader. Recognized expert in digital with a 20+ year proven track record in strategy and operational digital transformation for Fortune 500 companies, both as a consultant and as a corporate executive. Dominique is also a successful entrepreneur, with one exit, a Limited Partner in a VC Fund in Silicon Valley (The Refiners) with more than 50 investments in the portfolio, a startup mentor and advisor and is part of several nonprofits as advisor and ambassador. Dominique is also co-owner of Sierra Nevada Hospitality group, with 2 boutique hotels in the Foothill of Yosemite National Park.
Currently, Dominique is the CEO of UNIT City, Ukraine's first Innovation Park and soon one of the largest in Europe.
Previously, Dominique was CEO of FABERNOVEL US, the US subsidiary of the global Innovation agency FABERNOVEL. He was a member of the Executive Committee of the Group, in charge of the International Development. Dominique doubled the size and the revenue of the company during his first year and supported the acquisition of an agency in Shanghai, opening FABERNVOEL to Asia.
Previously, Dominique was the founder and owner of Rebellion Lab, a digital strategy consulting agency based in the Silicon Valley, working with global companies on their digital transformation. Dominique worked and advised directly CEO's and Government officials in the US, Europe, China, Australia and Japan. tHe successfully sold to FABERNOVEL.
Prior Dominique was responsible for digital strategy and innovation for BNP Paribas globally, reporting to the COO of the bank. While at BNP, he ran research and development at "L'Atelier" in Paris, before opening a subsidiary office in San Francisco in 2005.
Dominique is a contributing columnist for various global publications. He is regularly an invited lecturer for IBM, Oracle, Microsoft, Vogue….
Before joining BNP Paribas, Dominique led the team of an e-business strategy consulting firm, accompanying members of Fortune 500 companies in their Internet strategy. He was previously in charge of Internet strategy for Groupe La Poste.
He is co-author of the best-selling and award winning book "How the Web changes the world", published by Pearson Publishing in April 2008, and republished in June 2011 in 4 languages (French, Polish, Portuguese, Spanish).
Dominique has several awards. He is Knight of the National Order of Merit, given by the French President to recognize his work to support the digital transformation of the French economy and for the bridge he created between Silicon Valley and France. He was recognized as Digital Personality of the year in 2013 and received the price of the best book on technology in 2008.
Dominique is French and American. He is married and has one child.
Head, OSVITORIA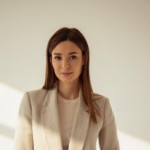 Zoya Lytvyn is a founder of Novopecherska School, NGO Osvitoria, Global Teacher Prize Ukraine Award, and a range of advanced educational initiatives. Together with her team, Ms. Lytvyn is working on boosting impact investment through education: promoting the development of education in Ukraine, establishing innovative schools, and providing access to quality education for deprived children. Working closely with the Ministry of Education and Science of Ukraine and the educational community, Zoya Lytvyn's organization is also in charge of profound teachers' and school administrators' training programs and development projects.
In 2019, Zoya Lytvyn was awarded in WE Empower UN SDG Challenge – a global business competition for women entrepreneurs who are advancing the United Nations Sustainable Development Goals. Ms. Lytvyn was awarded as the woman-entrepreneur of the year in Eastern Europe for supporting quality education, reduced inequality, and partnership.
Board member, BGV Group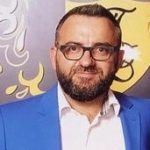 Serhii has 15 years of experience in management roles, including in Ukraine's largest retail business, ATB Supermarkets. In 2018 he joined BGV Group where he is responsible for the company's strategy.
Serhii holds a Masters in Finance and MBA from Kyiv-Mohyla Academy.
BGV Group controls several companies that have exploration and/or production licenses for deposits of metals and other minerals, in particular, uranium, graphite, titanium-apatite and zircon-rare-earth fluorite ores.
BGV's deposits contain rare minerals vital to modern technologies (beryllium, zirconium, titanium, uranium, rare earth metals).
Near-term investment plans include additional exploration works for reserve assessment in accordance with international classifications; preparing technology necessary for ore mining, enrichment and processing to obtain high-grade concentrates and high quality final products.
The founder of BGV Group is Gennady Butkevitch, a well-known Ukrainian businessman and owner of ATB Corporation.
Founder and President, CEO Club Ukraine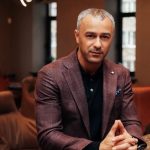 Serhiy Haydaychuk is a founder and the president of the largest Ukrainian business club – CEO Club Ukraine (a part of a global organization CEO Club International), which unites more than 200 CEOs and owners of medium-sized and big businesses for development, communication and cooperation.
CEO Club Ukraine actively implements social initiatives. One of them is Generation+ Social Platform. The project is initiated by the CEO Club Ukraine members aimed at support of vulnerable categories adolescents on the verge of adulthood. More than 50 teens from Kyiv and the region take part in this year's program for 15-17-year-old teenagers.
Serhiy is an expert in business communities building, there had been more than a dozen of successfully launched community-based projects: Young Business Club, Ukrainian Real Estate Club, the launch of the YPO Ukrainian branch, etc.
Young Business Club is a powerful business interaction platform, the first business club in Ukraine for young entrepreneurs. Its participants are eco-business owners who have created their business themselves and who want to be surrounded by exceptionally strong and open-minded people to achieve great goals.
The President of the CEO Club Ukraine Serhiy Haydaychuk is convinced that the quality of life and activity prospects directly depend on people surrounding us. That is why he created an environment of strong, efficient and conscious high-value people, for mutual cooperation and creation of a better future for our country.
"We are not just uniting businessmen, we bring together 180 reputable people, and that is a rather difficult thing to do. We thus became a living organism, not just a formal or lobbying platform. We have a special spirit on this territory of trust. Because the territory of trust makes it possible to unite efforts around major tasks", as Sergiy Haydaychuk outlines his mission.
CEO, DP Siemens Ukraine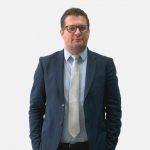 Being a representative of industrial conglomerate, focusing on industry and energy sectors I see an urgent need to promote and implement digitalization not only in real sector but in every field of Ukrainian Economy. Every company in every industry is dramatically affected by the digitization megatrend, and it is the responsibility of the top teams to lead the change by building the right capabilities for the Ukrainian companies, government and society to remain relevant in the digitized environment, achieve growth, and fend off competitive threats.
To use the digitization megatrend to advantage of Ukraine, both companies and government have to act as a driving force, focusing on development of their digital strategy and digital capabilities along all value chain. In terms of industry, infrastructure and energy, today we are able to integrate the virtual and real worlds with software, automation and services, that allows us to reduce time to market, increase flexibility, quality and efficiency while ensuring data security and enabling new business models.
I enjoy exchanging ideas with professionals who are eager to make Ukraine future powerhouse. It is my strong belief that communication and teamwork foster an environment of trust, openness and innovation.
Review of biographical and professional data:
Born in 1974 in Olkusz, Poland.
Education: Mr. Zielinski received education at AGH University of Science and Technology in Krakow, graduated with honors from Oxford Brookes University and Warsaw School of Economics.
Professional career:
2016–…, CEO of "Siemens Ukraine".
2014–2016, Head of the Automation, Process Industries and Drives Department at "Siemens Russia".
2011–2014, Head of Sales Industrial Automation and Drive Technology at "Siemens Russia".
2003 – 2011, leading various directions in the Industry field at "Siemens Poland".
1998 – 2003, product manager at "Danfoss", Denmark, Poland.
Family status: Married, three children (18-year-old son, 10-year-old and 1-year-old daughters).
Senior Fellow, The Global Federation of Competitiveness Councils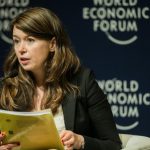 Dr Margareta Drzeniek is Managing Partner with Horizon Group and a globally recognized expert on global risks, economic development, notably in the Arab World, competitiveness, and innovation.
For many years she was lead author of The Global Competitiveness Report, The Global Risks Report in addition to other benchmarking reports of the World Economic Forum. She advised government agencies, ministers, national competitiveness councils and the private sector in the Arab World and worldwide on how to manage global risks, improve competitiveness, boost exports and investment, or measure impact. She is a regular speaker at high level conferences and events, including World Economic Forum Annual Meeting in Davos, IMF/WB Annual Meetings in Washington DC, sessions of the UN General Assembly in NY, etc. and serves as expert for media (BBC, CNBC, CNN, Bloomberg, etc)
Editor, Harvard Business Review Magazine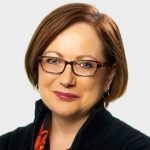 Degree in Classics, Yale College. Formerly: began career at CBS News; held senior editorial positions on both the print and digital sides at a variety of magazines including strategy+business, Business 2.0, The Industry Standard, Brill's Content, and U.S. News & World Report; has developed and edited stories across business, tech and management topics, contributing to several Loeb and National Magazine Award winners; Vice-President, Global Thought Leadership, ManpowerGroup, oversaw signature Employment Outlook Survey and led development of white papers on emerging trends in the world of work; also launched MyPath, the industry's first career-management website for professionals, and led the redesign of the company's network of websites. 2011, joined Harvard Business Review (HBR); currently, Editor; has led HBR's circulation to grow to unprecedented heights and to win numerous editorial awards, including being cited as a finalist in 2015 for a National Magazine Award for General Excellence. Former: President, Journalism and Women Symposium; Chair, Editorial Advisory Board, San Francisco Bay Citizen. Named one of Folio's Top Women in Media (2016).
Chief Executive Officer, UMG Investments
Andriy Gorokhov has been managing UMG Investments since 2009. He has more than 20 years' experience in M&A, investment management, corporate governance and finance. Before joining UMG, Mr Gorokhov worked at United Capital (asset management), SCM (asset management), PwC (finance consulting and auditing) and the ARBED Group (metal industry).
During his career, Andriy Gorokhov has gained significant practical experience in investment, mining, machinery, transport, energy, metal and other industries.
Under Mr Gorokhov's management, the capitalized value of UMG Investments portfolio has seen an eight-fold increase, growing to USD 500+ million.
Andriy Gorokhov is an alumnus of two business schools: INSEAD (EMBA 2008) and Harvard Business School (PLD 2016).
CEO, Naftogaz of Ukraine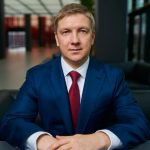 Andriy Kobolyev has over ten years' experience in the oil and gas sector in Ukraine.
Prior to his appointment as CEO of Naftogaz of Ukraine, Andriy was an adviser at the AYA Capital private investment and banking group. There he was involved with raising debt and equity capital, loan restructuring, and reorganization of corporate structures of large enterprises.
Andriy worked for Naftogaz of Ukraine between 2002 and 2010, where he started his career as a specialist in the Economy and Price Policy Department. In 2006-2007, he occupied the position of director of the Department for Corporate Finance and Price Policy and in 2008-2010 he was an adviser to the chairman.
In these roles he took part in numerous negotiations with Russia's gas monopoly Gazprom.
In 2004-2010, he coordinated the process of raising borrowings from international banks of USD 2 billion and was responsible for restructuring external debt in 2009.
Andriy Kobolyev started his career in PricewaterhouseCoopers (1999-2002).
There he worked as a management consultant and was responsible for strategic management and corporate reorganization projects.
In 2000, he graduated from the International Relations Institute at Kyiv National Shevchenko University with a Masters in International Economic Relations.
Founder & CEO, Strategic Narrative Consulting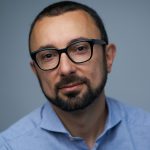 Co-Director and Co-Founder, MIT Initiative on the Digital Economy; Principal Research Scientist, MIT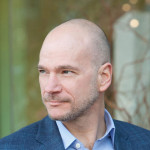 Andrew McAfee is the Co-Founder and Co-Director of the Initiative on the Digital Economy and a Principal Research Scientist at the MIT Sloan School of Management. He studies how digital technologies are changing the world. His new book More From Less: The Surprising Story of How We Learned to Prosper Using Fewer Resources – and What Happens Next was published by Scribner in fall of 2019. He and his coauthor Erik Brynjolfsson are the only people named to both the Thinkers50 list of the world's top management thinkers and the Politico 50 group of people transforming American politics.
Partner, Hillmont Partners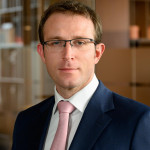 Professional experience:
James is a co-founder and partner of Hillmont Partners, a leading Ukrainian law firm with offices in London and Kyiv. He is a non-staff advisor to the Prime Minister of Ukraine having previously advised the First Vice Minister – Minister of Economy of Ukraine.
He began his career at Standard Bank Plc's Family Office team in London after which he was a member of the management board of one of the largest alcohol producers in Russia/CIS. He is a member of the Supervisory Committee of the Alliance for Public Health in Ukraine, one of the country's largest charities.
Education:
Eton College
Durham University
He holds an Executive MBA from London Business School.